Chi Ni
The Roseate, New Delhi
This price is indicative and exclusive of taxes
Today, 12:30 PM to 03:30 PM
The Roseate, 21st Milestone, Samalkha, NH8, Near Rajokri, New Delhi
7861004444
INSIDER TIPS
The Peking Duck is one of the standout dishes on the menu but I suggest you roll the pancakes with 'mock' duck instead. One of the Chi Ni's menu's unique features is that if offers mock meats, made from soya protein and allows vegetarians to get a sense of what non-vegetarian Classic dishes are like
Located at the stunning The Roseate on the highway that links Delhi to Gurgaon, Chi Ni is set in a large tent (of the most luxurious kind) on the grounds of the resort and is one of Delhi's better-looking restaurants
If you do like Kai or have any favourites from that menu, just ask. The chefs will know what you are talking about and should be able to produce a fair approximation
This was originally planned as an outpost of London's Michelin-starred Kai till the owners realised that Indians needed a more varied menu. So even though there is a chef from Kai and a consultancy agreement, Chi Ni is very much its own place. You'll find Kai's emphasis on presentation but the menu has many Hong Kong favourites and there are concessions to the local diner in terms of menu favourites but the flavours remain entirely authentic.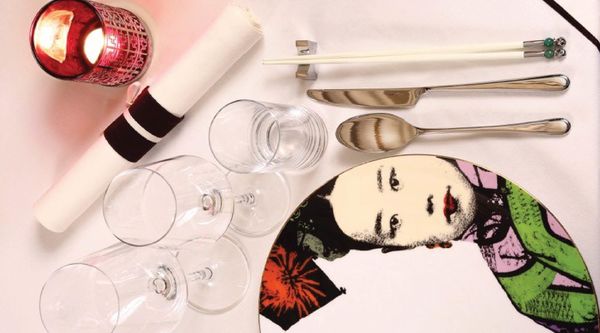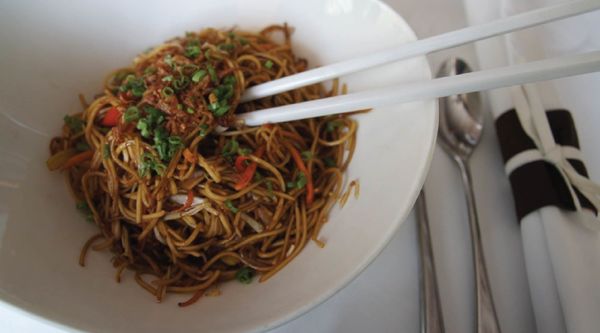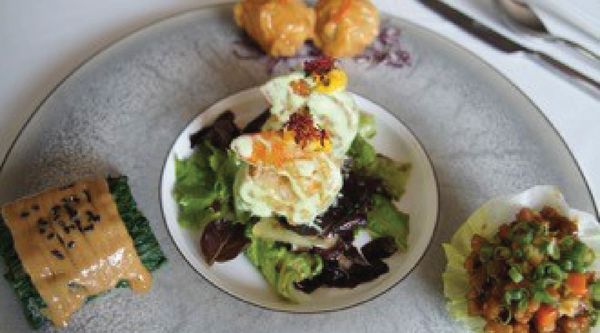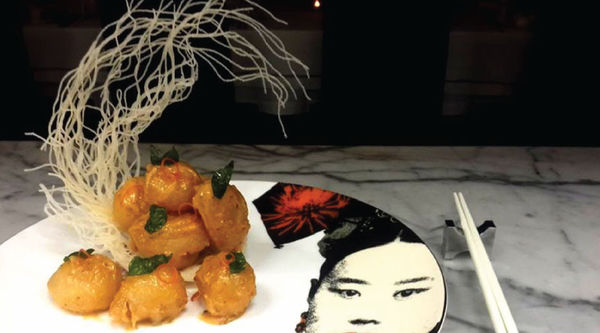 User Reviews on Chi Ni, The Roseate, New Delhi
---
Aman Bedi
Posted on : 26 Aug, 2016
☆ ☆ ☆ ☆ ☆
Best Place to have Chinese
Finally made it to Chi Ni for a friend's birthday dinner ! The place is beautiful , the table layout impeccable! The food, Everything that was ordered both vegetarian & non veg were excellent. Though I wish there was were more options in vegetarian starters. The best Chinese restaurant I had ever been. The desserts were excellent. Waiting for next occasion to visit again. Must Visit.
---
Kim Irani
Posted on : 19 Aug, 2016
☆ ☆ ☆ ☆ ☆
Superb
What a Luxury Dining, beautiful ambiance. What a royal treatment you get. The decor is amazing , the music is soothing.The presentation of food is too good, you feel like eating everything. You can explore many thing, they have good variety of food. I ordered for Chefs Signature fried rice and Szechuan Chicken, it was out of the world. Liked everything about this place. Superb.
---
Sonali Taneja
Posted on : 08 Aug, 2016
☆ ☆ ☆ ☆ ☆
Good Food
The best Chines food i ever had. The Chi Ni restaurant had a best chines food. Wonderful place for a special occasion. Beautiful ambiance, the environment is nice. The staff is very corporate and nice. Me and my daughter just love the food. We ordered Noodles, Shallots and olive oil and Apple Ice cream Sandwich. My daughter just loved the food and we would love to come again.
---
Tanu Gupta
Posted on : 26 Jul, 2016
☆ ☆ ☆ ☆ ☆
Chinese fest for your palette
First off the ambience and structure is worth a mention where the ceiling is made of silkY fabric ...the service is courteous and prompt. We tried the set menu with shrimp wrap and chicken for appetisers followed by sea bass and chicken with asparagus for main course accompanied with Singaporean noodle and garlic rice , the meal got the perfect ending with baked yogurt and Mango ice cream .. The food was good and this is coming from a person who hates Chinese .. Worth a try for its authenticity
---
Eva Singh
Posted on : 21 Jul, 2016
☆ ☆ ☆ ☆ ☆
Authentic Chinese delicacies, which tastes outstanding
Being a new hotel it has just made its best to come in the market by providing the best of facilities in town. Outstanding service , very helpful staff. Food is very much appetizing . Will surely visit the place again. Keep up the good work. Soo good. I wish it was close to my house so that I could visit it more often, but even now i will go there as much as possible.
---
Read All Reviews
Publish a Review
BOOK A TABLE
Earn Free Meals

Earn 100 EazyPoints per person on every booking and get closer to your free meal.
Know more
Other Relevant Links To Chi Ni, The Roseate, New Delhi
Other Chinese Restaurant Menus
Food Articles and Trends where Chi Ni is Featured
Popular Locations in Delhi NCR
---
Popular Cuisines in Delhi NCR
---
Top Restaurants in Delhi NCR
---