Factory By Sutra
Sector 29, Gurgaon
This price is indicative and exclusive of taxes
Today, 12:00 PM to 12:30 AM
23, SCO, Sector 29, Gurgaon
+919205249700
INSIDER TIPS
Dishes from the china bowl section are recommended
A great place for large gatherings and parties
They one of the few places that have a rooftop dining area in Gurgaon
It is a whole new concept with a pub, a brewery and an actual working space all put together under one roof. Spread across several stories, the ambience is rustic with proper ambient lighting. A separate garden seating adds on to the experience here where one can enjoy freshly brewed beer with some munchies. The crispy fried masala bhindi in Kurkure nachos is a decent appetiser to have with drinks. The crispy calamari has crunchy squid rings dusted with peri peri sprinkle and served with a mint and tomato dip. The pan seared fish is a good main dish with mustard and thyme marination served in a garlic butter sauce.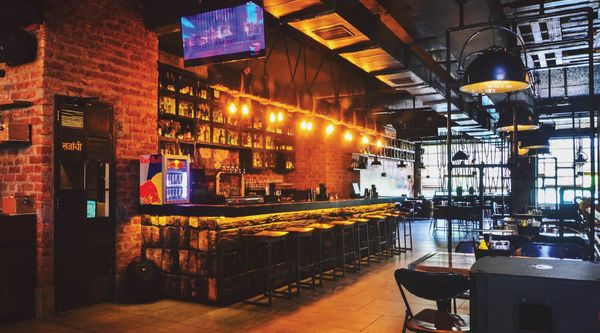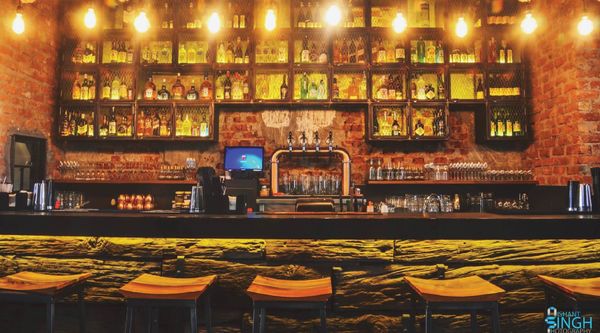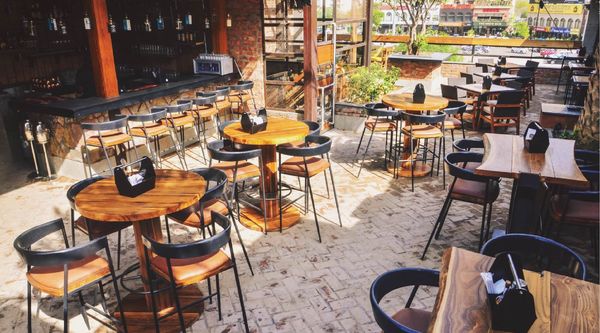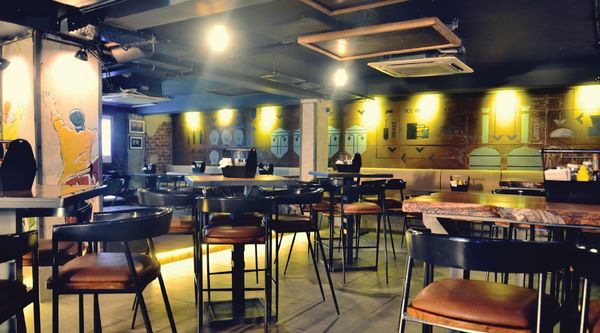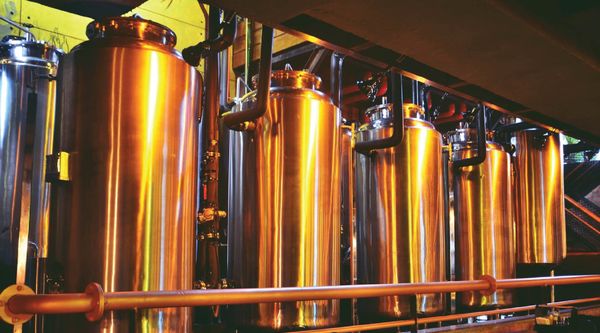 User Reviews on Factory By Sutra, Sector 29, Gurgaon
---
Atul Gupta
Posted on : 05 Dec, 2016
☆ ☆ ☆ ☆ ☆
Awesome food
We had a dinner on 2 Dec with the dinner had tasted their brewed beer , was fantastic It's easily reachable place and have ample of space to accommodate more than 200 gathering as well Basement was quite good and maintained nicely Starters were really good Overall nice place with good ambience Recommended We will be considering again this restaurant for our next get together.
---
Shobhit Khare
Posted on : 17 Nov, 2016
☆ ☆ ☆ ☆ ☆
Amazing
Such an awesome place to have fresh brewed beer. This place located in sector 29 gurgoan,they have whole building but sitting area spread into 2 floors. Once you enter you will find a huge brewery tank on ground floor than you have to go 1st floor. Pro tip: take the staircase to get a 'factory' like feeling! Interior of this place looks like a factory - they have used an old wall, old lights and pipes. Drinks I only had German wheat Beer, which was certainly one of the best beer till date I've had in my life. Food The non-veg preparations are amazing, including the kebab platter. Chicken reshmi kebab is juicy chicken marinated with spices and malai - my mouth's watering already! Overall, an awesome experience
---
Read All Reviews
Publish a Review
This restaurant is currently not bookable!
Nearby Bookable Restaurants
---
Other Relevant Links To Factory By Sutra, Sector 29, Gurgaon
Other Multicuisine Restaurant Menus
Popular Cuisines in Delhi NCR
---
Popular Locations in Delhi NCR
---
Top Restaurants To Eat in Delhi NCR
© EazyDiner Private Limited