Indian Accent
The Manor, New Delhi
4.5
|
1535 Reviews
This price is indicative and exclusive of taxes
Today, 12:00 PM to 02:30 PM, 07:00 PM to 10:30 PM
The Manor, 77, Friends Colony West, New Delhi
7861004444
INSIDER TIPS
Book! It is a small room and walk-ins are unlikely to get a table
Chef Manish goes to each table so tell him what your preferences are and he will accommodate them
Groups of 8 to 12 should book the chef's table from which you can see Manish in action
Global critics are agreed. This is India's best restaurant and probably one of the best modern Indian restaurants in the world. Tucked away in the tiny Manor boutique hotel in the residential sprawl of Friend's Colony, this small, simply-decorated restaurant is nearly impossible to find unless you know where to go. Genius chef Manish Mehrotra changes his menu nearly every week but his signature dishes have included Chilean Spare Ribs with pickle flavours and deep Fried Soft Shell Crab with Coconut Chips.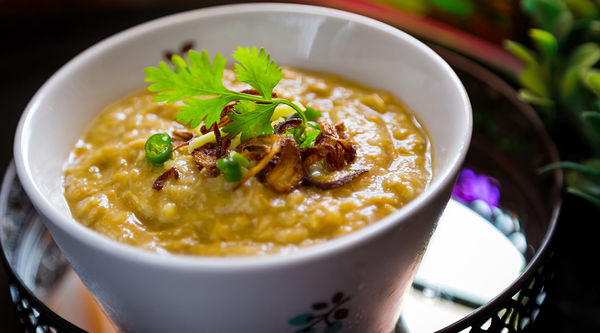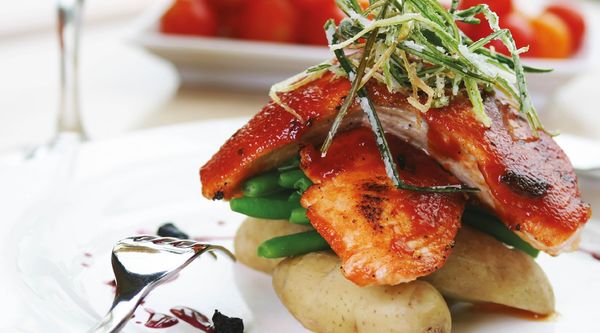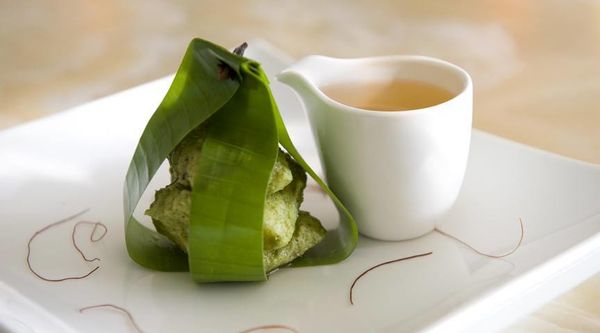 User Reviews on Indian Accent , The Manor, New Delhi
---
Overall Rating
(Based on 1535 reviews)
Powered By

Food
Atmosphere
Service
Value
---
PravinDarjeeling
Posted on : 21 May, 2017

The best of the best
One of the best restaurants not just in Delhi but in India. Great ambiance, amazing service and food that will blow your mind. We went for the chef's recommended dinner and it was superb! If Michelin Star would be in India, then this restaurant would win easily.
---
Mohit S
Posted on : 20 May, 2017

Good Food
one of the best place to hang out with friends in the town, enjoy good food. best of the house thing is Staff
---
sanz77
Posted on : 20 May, 2017

Must Visit Place In Delhi
I was initially unable to booking a table at my earlier visit as the place was fully booked, but well planned it this time & must say this is must a visit place to Delhi. The menu is simply fabulous so as the food. The presentation of the food makes them unique.The service and the staff has been beyond words.Must visit place for any families or tourists or friends visiting Delhi
---
djblincoln
Posted on : 17 May, 2017

If you go to Delhi this is a must
All too often when you see rave reviews you turn up and wonder what all the fuss was about. But this lived up to its expectations. We had the tasting menu and the range of dishes and the quality could not be faulted. The chicken keema, scallop masala, baked mutton and pulled pork, blend of flavours and mix of western/Indain flavours and styles were all excellent. The service was good and attentive, ambiance and atmosphere relaxing and the attention to detail could not be faulted. If I have a criticism at all it would be leveled an many other restaurants. For India this was very expensive but having said that had I been in Delhi for longer I would have gone back again.
---
Mia A
Posted on : 16 May, 2017

Wow!!!!'
Unforgettable experience!!! Don't miss it!!! The staff is very nice and sweet! The food is amazing! The chef is the best!
---
BOOK A TABLE
Earn Free Meals

Earn 100 EazyPoints per person on every booking and get closer to your free meal.
Know more
About Indian Accent
Indian food is considered to be rich and covered in gravy. But Indian Accent has changed all that and created a new definition of our cuisine. The modern avatar of Indian dishes generated by chef Manish Mehrotra are a revelation. He is a genius who tries to give his regulars a change every week. He is innovative and keeps within bounds of the authenticity offering dishes like pulled kathal phulka taco which is essentially a jackfruit wrap.
Duck khurchan cornetto and potato sphere chaat represents as impeccable entrée. Pao bhaji with ricotta wada is exceptional. Tamarind fish with coconut barley reminds of coastal ghat, its each morsel a pleasure to eat. The chef has strewn the menu cleverly playing with textures and different flavours. The menu is written in composed and well thought manner. The plate prepared comes to you a visual delight. The bread bar is unconventional with its chilli hoisin duck kulcha, Applewood smoked bacon kulcha, wild mushroom kulcha. The combinations are so unique and untried in India. Wasabi raita is unheard of! For dessert section he keeps on his winning streak. His mishit doi cannoli and besan ladoo tart is just an extention of his talents. You can also opt for chef's dessert platter for best of everything. The wine list supplies to every need. Be it champagne or wine it is equipped to match each occasion. The staff is very observant and intuitive to your needs.
The best part of the meal is that the chef comes personally to discuss the meal so you can pick his brain with this awesome bonus. Indian Accent is expensive but worth every penny with its once in a lifetime experience. It maintains its exclusiveness by being hard to find so be prepared to tour friends colony west pretty well. Its location make it even more elusive. Book in advance so you don't miss out on the restaurant's hidden delights. If you are fortunate enough to be seated then don't forget to try chef's signature dishes. Ask for chef's table if you have a large gathering so you can watch chef Manish in all his glory. The décor is deceptively simple and classic but the food served is exceptional. Such talent within our reach should be savoured and tried often.
Other Relevant Links To Indian Accent , The Manor, New Delhi
Food Articles and Trends where Indian Accent is Featured
Popular Locations in Delhi NCR
---
Popular Cuisines in Delhi NCR
---
Top Restaurants in Delhi NCR
---