Indian Accent
The Manor, New Delhi
This price is indicative and exclusive of taxes
Today, 12:00 PM to 02:30 PM, 07:00 PM to 10:30 PM
The Manor, 77, Friends Colony West, New Delhi
7861004444
INSIDER TIPS
Book! It is a small room and walk-ins are unlikely to get a table
Chef Manish goes to each table so tell him what your preferences are and he will accommodate them
Groups of 8 to 12 should book the chef's table from which you can see Manish in action
Global critics are agreed. This is India's best restaurant and probably one of the best modern Indian restaurants in the world. Tucked away in the tiny Manor boutique hotel in the residential sprawl of Friend's Colony, this small, simply-decorated restaurant is nearly impossible to find unless you know where to go. Genius chef Manish Mehrotra changes his menu nearly every week but his signature dishes have included Chilean Spare Ribs with pickle flavours and deep Fried Soft Shell Crab with Coconut Chips.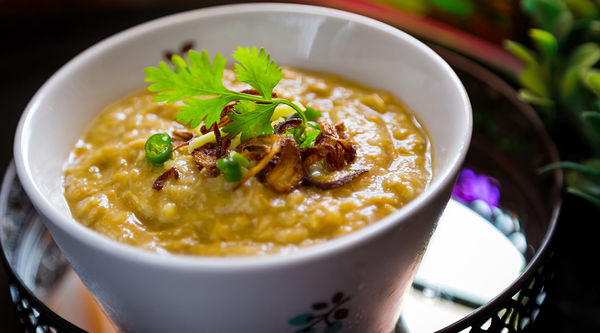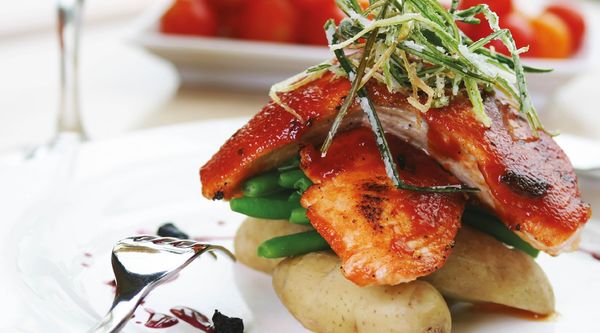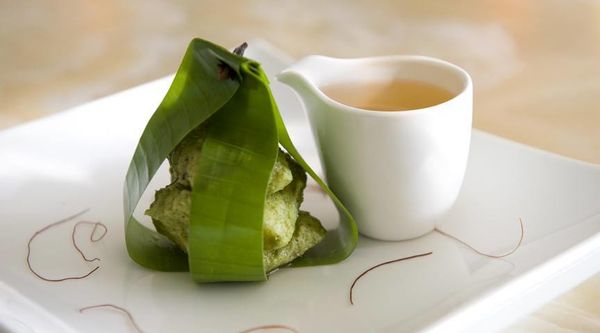 User Reviews on Indian Accent, The Manor, New Delhi
---
Abhishek
Posted on : 13 Dec, 2016
☆ ☆ ☆ ☆ ☆
the best
finally went there on my wife's birthday after canceling so many times for lunch we tried the chef tasting menu and just fell in love with that. the food though in small portions will make u think it's too less but by the last course u would be full and satisfied. the ambience and presentation are just too awesome. overall must visit though a bit expensive
---
Kabir Midha
Posted on : 15 Nov, 2016
☆ ☆ ☆ ☆ ☆
A must visit
This place has to be visited by every foodie on this planet. Seriously this place is just too good. I loved the presentation and also the passion and dedication that was shown by the servers. In fact the chef personally came after the meal to check if everything was alright. I will come back again for sure.
---
Harish Sharma
Posted on : 15 Oct, 2016
☆ ☆ ☆ ☆ ☆
Immaculate Dining Experience
Right from the time the usher takes you to your table till the time you pay the bill, the entire experience is immaculate. The way the food is presented is very tempting. Though the options are limited, but almost all the dishes we tried were amazing. They provide palette cleansers in between meals which is a big plus. Overall, I liked the dining experience and would recommend all.
---
Astha
Posted on : 17 Aug, 2016
☆ ☆ ☆ ☆ ☆
Lip smacking dishes!!
Indian accent is a must go place for foodies all over! I went there once just to hit a try... But now it has become my favourite haunt. Cover your mind and eyes and order any of the dishes from the extensive menu.. And I'm sure you will fall in love with it because it will be absolutely amazing and lip smacking each time!!!
---
Anshika Khandelwal
Posted on : 10 Aug, 2016
☆ ☆ ☆ ☆ ☆
It's different!!!
Based on the hype of this restaurant, I could finally go there. It seems like that it is some bungalow converted into a restaurant. Anyways, the USP of the place is their menu. definitely each dish is worth a try as they are quite innovative and the presentation is even better. definitely expensive, but Worth an experience.
---
Read All Reviews
Publish a Review
BOOK A TABLE
Earn Free Meals

Earn 100 EazyRupees per person on every booking and get closer to your free meal.
Know more
About Indian Accent
Indian food is considered to be rich and covered in gravy. But Indian Accent has changed all that and created a new definition of our cuisine. The modern avatar of Indian dishes generated by chef Manish Mehrotra are a revelation. He is a genius who tries to give his regulars a change every week. He is innovative and keeps within bounds of the authenticity offering dishes like pulled kathal phulka taco which is essentially a jackfruit wrap.
Duck khurchan cornetto and potato sphere chaat represents as impeccable entrée. Pao bhaji with ricotta wada is exceptional. Tamarind fish with coconut barley reminds of coastal ghat, its each morsel a pleasure to eat. The chef has strewn the menu cleverly playing with textures and different flavours. The menu is written in composed and well thought manner. The plate prepared comes to you a visual delight. The bread bar is unconventional with its chilli hoisin duck kulcha, Applewood smoked bacon kulcha, wild mushroom kulcha. The combinations are so unique and untried in India. Wasabi raita is unheard of! For dessert section he keeps on his winning streak. His mishit doi cannoli and besan ladoo tart is just an extention of his talents. You can also opt for chef's dessert platter for best of everything. The wine list supplies to every need. Be it champagne or wine it is equipped to match each occasion. The staff is very observant and intuitive to your needs.
The best part of the meal is that the chef comes personally to discuss the meal so you can pick his brain with this awesome bonus. Indian Accent is expensive but worth every penny with its once in a lifetime experience. It maintains its exclusiveness by being hard to find so be prepared to tour friends colony west pretty well. Its location make it even more elusive. Book in advance so you don't miss out on the restaurant's hidden delights. If you are fortunate enough to be seated then don't forget to try chef's signature dishes. Ask for chef's table if you have a large gathering so you can watch chef Manish in all his glory. The décor is deceptively simple and classic but the food served is exceptional. Such talent within our reach should be savoured and tried often.
Other Relevant Links To Indian Accent, The Manor, New Delhi
Food Articles and Trends where Indian Accent is Featured
Popular Cuisines in Delhi NCR
---
Popular Locations in Delhi NCR
---
Top Restaurants To Eat in Delhi NCR
© EazyDiner Private Limited