Mosaic
Country Inn & Suites By Carlson, Udyog Vihar, Gurgaon
This price is indicative and exclusive of taxes
Today, 07:00 AM to 11:00 PM
Country Inn & Suites By Carlson, 406, Phase 3, Udyog Vihar, Gurgaon
7861004444
Buffet Prices
Explore all buffet deals
INSIDER TIPS
For an extremely value for money lunch, go in for the soup, salad and dessert buffet and get back change from Rs. 500
All three meals have buffet options; in fact, it is the USP of Mosaic
It is the quintessential business hotel all-day diner
It is very easy to spot this hotel, on the main highway between Delhi and Gurgaon, in fact, it is right on the spot where the now defunct toll plaza used to stand, and is accessible from the Gurgaon side. Extremely popular because of the wealth of offices and shopping possibilities a short walk away, you can spot executives from the neighborhood enjoying a healthy breakfast here before reporting for work. They have their finger on today's pulse − there is multi-grain bread, porridge, vegetable juice and fresh fruit as weight-watcher's breakfast options.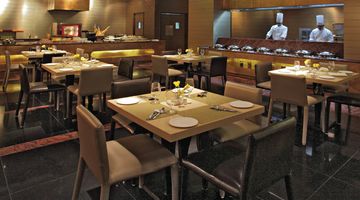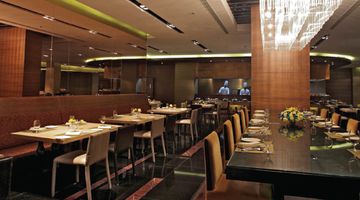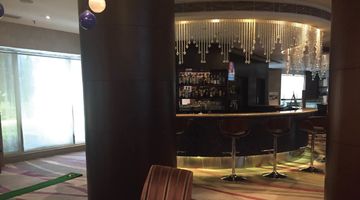 User Reviews on Mosaic , Country Inn & Suites By Carlson, Udyog Vihar, Gurgaon
---
Overall Rating
(Based on 10 reviews)
Powered By
Food
Atmosphere
Service
Value
---
WASIL K
Posted on : 12 Dec, 2016

okay enough if you are staying
Country Inn has been quite known in the hotel circuit but usually only for the "hotel" part = stay. Never came across someone saying - "let us go to their restaurant for a meal" .. not that it has anything to do with food but because of the fact that we have so many options like infinite options these days and then a lot of times we do not even think about it. Was invited recently for their brunch .. if you know me, I have been travelling so much for work during the past few years that the meaning of brunch and all has come to a 'for granted' state for me .. and I do not per say enjoy it as much as I used to .. But in spite of this a good amount of their dishes left quite an impression. So, the brunch had a few live counters and then the usual spread. The live counters were busy with the prep of pasta, eggs, Indian chaat and tikkas. Tried a sample of everything, the papdi chaat was great, pasta was good as well (tried the tomato sauce one - with farfelle) Then jumped to the salads and Indian part of menu. The Indian non - veg part looked stunning .. umm not looked rather the aroma was too good to resist. Loved both the meat preps .. the chicken was great and the mutton bindaloo were on an another level altogether. The salads were good as well with the sweet potato one being at the top for me. However, the Chinese part could have been better .. and did not enjoy the mushroom, broccoli, babycorn black bean sauce much. Desserts were alright, after tasting felt that considering the overall food effort by the chef the Indian part was quite good, this was reflected in the desserts too with lauki halwa and jalebi taking the top spot :) To be honest, I am not sure how many people would turn up at the restaurant for a meal .. I mean just for a meal .. but for those who are usually concerned about the food during a stay .. rest assured that they would not just enjoy their stay but would be equally satisfied with the meal and yes the hospitality for sure. :)
---
veer sagar s
Posted on : 22 Aug, 2016

VERY PERSONALISED
for a coffee shop it is very personalised. The staff including the chef, go out of the way to make the dish as the way you want it. The quality of food is very good . The zera aloo was outstanding.
---
mehak0806
Posted on : 10 Jun, 2016

Absence of anticipation
Ambiance was welcoming but food service stewards did not met our expectations, found them little un-attentive very bad experience i think food department is letting the image down. A small of empathy towards customer. I suggest a behavioral training is must..
---
ajitman121
Posted on : 09 Jun, 2016

fairly poor buffet dinner
I had heard a lot about their buffet dinner, and went full of expectations. However the overall experience was actually less than average. The whole menu was a mishmash of different cuisines, none of which were excellent. The taste and flavors were average. What reduced the rating to bellow average was that most of the time the serving dishes were empty and one had to wait for a long time for them to replenish them. This was specially true for the non vegetarian dishes.The whole flow of eating a meal is disrupted when you have to repeatedly get up to get one dish, and then also have to wait standing for 5-10 minutes. The deserts, which also had been talked about , turned out be mediocre. we had opted for the buffet, rather than the A la carte, as there did not seem anything exciting there also, but maybe that was a mistake. I would not like to repeat this experience.
---
Darshuca
Posted on : 24 Feb, 2016

Great food
During my recent stay had breakfast and buffet dinner at Mosaic. Very good food. Also they went out of their way and prepared starters and soups per our request apart from the buffet menu. The staff is extremely cordial and really enjoyed the service level. Salads were amazing. So was the main course and the starters. Definitely worth trying!!
---
BOOK A TABLE
Earn Free Meals

Earn 100 EazyPoints per person on every booking and get closer to your free meal.
Know more
Other Relevant Links To Mosaic , Country Inn & Suites By Carlson, Udyog Vihar, Gurgaon
Other All Day Dining Restaurant Menus in Delhi NCR
Popular Locations in Delhi NCR
---
Popular Cuisines in Delhi NCR
---
Top Restaurants in Delhi NCR
---