Nooba
Golf Course Road, Gurgaon
This price is indicative and exclusive of taxes
Today, 11:00 AM to 11:00 PM
Near Ibis Hotel, Golf Course Road, Gurgaon
7861004444
INSIDER TIPS
The Cyber City branch is a no-nonsense eatery for those who work in the building
The Golf Course road branch is more popular with families
There are two menus: one for locals; the other for Chinese
From the same company that runs China Club, this one is a desi Wagamama. Red interiors, minimal table service, one-bowl meals and a primarily Sichuan menu with a few favourites from Guangdong. Sichuan, however, is where the chefs are from and they don't shy away from serving home-style food, for example the Tomato Egg Drop Noodle Bowl. There are standard Sichuan dishes like Chong Qing Spicy Chicken and Dan Noodles, but in the main, the food here is noodles or rice with a sauce and meat/vegetables of your choice.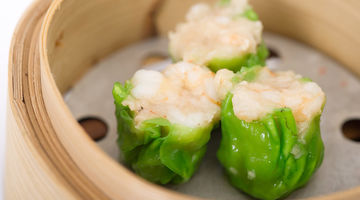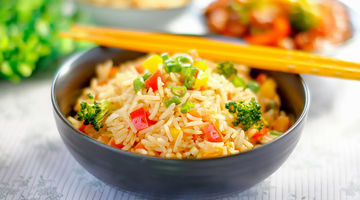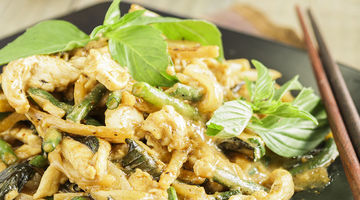 User Reviews on Nooba , Golf Course Road, Gurgaon
---
Overall Rating
(Based on 21 reviews)
Powered By
Food
Service
Value
---
arinds
Posted on : 30 May, 2017

A nice cozy restaurants
I am not giving it a 4 star, coz its little pricy and compared to the services and quality of food you get these days in other places, it doesn't make sense. Ambience is really nice, i expected a better food.
---
MUTTOOS
Posted on : 28 May, 2017

Nooba : Excellent Chinese Food
New discovery for Chinese cuisine. A very nice elegant restaurant serving Chinese cuisine but with a different flavour and taste. On offer are two options : usual la carte and the other noodle bowl. Noodle bowl gives you appetizers and soups along with main course : noodle or rice with veg/chicken/lamb and seafood variations. The portions are large and adequate for one person.Great ambience, not he usual nosy place. Enough seating capacity. Reasonable prices and excellent service.
---
303kritik
Posted on : 19 May, 2017

Authentic Chinese love!
This place has never disappointed me! I love everything I try here! Love this place for it's authentic taste and excellent ambience! The service is very fast and the staff is very polite! You must try the food here if you love authentic Chinese! It's not for people who like indianised Chinese!
---
rakeDelhi
Posted on : 10 May, 2017

Cozy place but atrocious food
with great expectations we visited the place,it was cozy and hardly filled only 3 tables incuding ours,the noodles in offing were real thick [because they were wheat as stated] but tasteless,the fish bowl with rice was also a dish to be remembered with boiled fish no spice no taste ,the chicken was tolerable after adding a lot of chilli paste.Well the dinner was a waste .
---
VNR136
Posted on : 10 Mar, 2017

Great ambience
I had seafood noodle in oyster sause and seasonal veg noodles in chilli garlic sauce. The taste is superb and ambience is just awesome.
---
BOOK A TABLE
Earn Free Meals

Earn 100 EazyPoints per person on every booking and get closer to your free meal.
Know more
About Nooba, Golf Course Road, Gurgaon
Nooba is a gem of a Chinese restaurant, located in the buzzing lanes of Golf Course Road, Gurgaon. Beautifully done up with red sofas and dim lights in the background. This restaurant in Gurgaon offers combo meals besides a la carte menu. Fish with dry chilli bean, chicken cucumber soup, chicken with oyster sauce, tenderloin hotpot, fried rice with lamb and Sichuan sauce are few dishes that one must have. With a wide variety of noodle bowl on their menu, this place serves delicious noodles in Gurgaon. They have happy hours from 4 pm – 8 pm. Their dessert menu has darsan with ice cream and Arabian honey cake that one must have. This place is perfect for dining with friends and family.
Other Relevant Links To Nooba , Golf Course Road, Gurgaon
Other Chinese Restaurant Menus in Delhi NCR
Food Articles and Trends where Nooba is Featured
Other Branches / Outlets of Nooba in Delhi NCR
Popular Locations in Delhi NCR
---
Popular Cuisines in Delhi NCR
---
Top Restaurants in Delhi NCR
---