Nooba
Golf Course Road, Gurgaon
This price is indicative and exclusive of taxes
Today, 11:00 AM to 11:00 PM
Near Ibis Hotel, Golf Course Road, Gurgaon
7861004444
INSIDER TIPS
The Cyber City branch is a no-nonsense eatery for those who work in the building
The Golf Course road branch is more popular with families
There are two menus: one for locals; the other for Chinese
From the same company that runs China Club, this one is a desi Wagamama. Red interiors, minimal table service, one-bowl meals and a primarily Sichuan menu with a few favourites from Guangdong. Sichuan, however, is where the chefs are from and they don't shy away from serving home-style food, for example the Tomato Egg Drop Noodle Bowl. There are standard Sichuan dishes like Chong Qing Spicy Chicken and Dan Noodles, but in the main, the food here is noodles or rice with a sauce and meat/vegetables of your choice.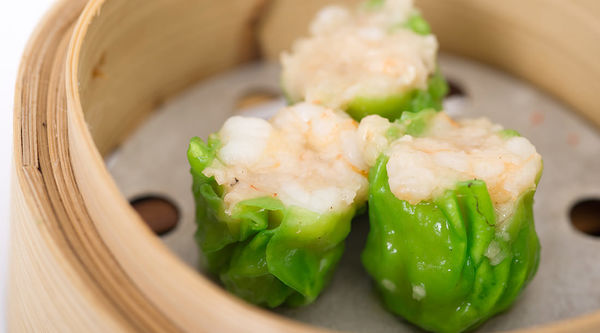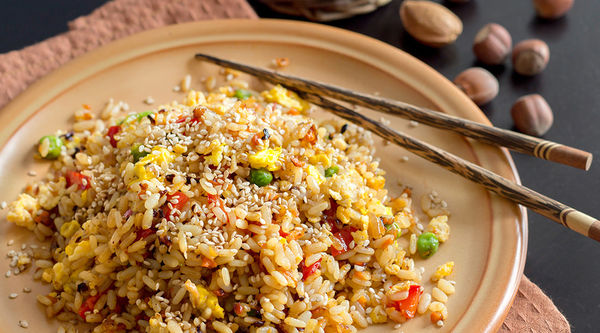 User Reviews on Nooba , Golf Course Road, Gurgaon
---
Juhi Sharma
Posted on : 29 Aug, 2016
☆ ☆ ☆ ☆
Authentic Chinese
So, If you love Chinese or even like eating it, this is the place to be. Everything starting from their soup to noodles are very amazingly made. The location, ambiance is worth it. Even the prices are very nicely decide. Nooba is for sure one of the finest places serving Chinese, you are going to have a happy meal for sure!
---
Madhulika
Posted on : 06 Aug, 2016
☆ ☆ ☆
Decent Chinese
The ambience is nice, just the approach from golf course road is a tardy. We had pepper chicken and fried fish in appetisers and noodle bowl which was nice (a little oily though). Portions are great and dessert was good. Service is nice and recommend it for family outing. Kids friendly so I would go once more
---
Yamini
Posted on : 20 Jun, 2016
☆ ☆
Not that great!
In my view it is much hyped place. We ordered for prawns and Fish in Chilli Garlic Sauce with Rice. Prawns were ok in taste and nothing outstanding as such. The crunchy mixture sprinkled on it was too spicy. Could feel the oil too while eating. Not a good dish as such. Next is Fish dish- not tasty at all.
---
Gaurav Raheja
Posted on : 16 Jun, 2016
☆ ☆ ☆
Nice Chinese restaurant
Ambience is very appealing, very nicely done interiors! We ordered Fried prawns and fried chicken in starters, both of them were very similar, but we really liked the Prawns. for the main course we ordered PAN fried chicken noodles with garlic sauce and Prawns noodle bowl. the pan-fried noodles were more like Choupsey than pan fried noodles! as it contained crispy noodles instead of freshly fried noodles. Prawn noodles were very good.
---
Kamalini Roy
Posted on : 30 May, 2016
☆ ☆ ☆
Good restaurant with a different menu card
We have been to Nooba several times and have tried to order different for food and each time we have been quite happy with the meaL. This time we order pan fried noodles with Tofu in blackbean source and pan fried noodles with seafood in pepper sauce. Both the items were tasty but a little less starch would have helped. The ambience of the restaurant also is quite nice.
---
Read All Reviews
Publish a Review
BOOK A TABLE
Earn Free Meals

Earn 100 EazyPoints per person on every booking and get closer to your free meal.
Know more
About Nooba
Nooba is a gem of a Chinese restaurant, located in the buzzing lanes of Golf Course Road, Gurgaon. Beautifully done up with red sofas and dim lights in the background. This restaurant in Gurgaon offers combo meals besides a la carte menu. Fish with dry chilli bean, chicken cucumber soup, chicken with oyster sauce, tenderloin hotpot, fried rice with lamb and Sichuan sauce are few dishes that one must have. With a wide variety of noodle bowl on their menu, this place serves delicious noodles in Gurgaon. They have happy hours from 4 pm – 8 pm. Their dessert menu has darsan with ice cream and Arabian honey cake that one must have. This place is perfect for dining with friends and family.
Other Relevant Links To Nooba , Golf Course Road, Gurgaon
Other Chinese Restaurant Menus
Food Articles and Trends where Nooba is Featured
Other Branches/Outlets of Nooba
Popular Locations in Delhi NCR
---
Popular Cuisines in Delhi NCR
---
Top Restaurants in Delhi NCR
---