Peninsular Kitchen
Ambience Mall, Vasant Kunj
Rs 1000 for two
This price is indicative and exclusive of taxes
Regional Indian
Today, 11:00 AM to 11:45 PM
Level 3, Ambience Mall, Vasant Kunj, New Delhi
7861004444
INSIDER TIPS
The menu is long and varied, so it's possible to visit several times before sampling everything
Every state has vegetarian and meat/seafood options
Sol kadi or chilled beer make fine accompaniments to the food
As close as you can get to a mom-and-pop operation, there are charming touches like a floor that has been painted blue, with blue 'waves' on the glass doors. It really does call to mind a beach-side shack and the restaurant serves the food of the west coast, from Goa to Karnataka and Kerala, as well as Andhra and Tamil Nadu. So there is a glorious heap of Podi Idlis, Mangalore Lobster Kudla, Fish Koliwada and Diwani Handi. Two chefs hail from Kerala and Karnataka, so one assumes that those are the strongest sections.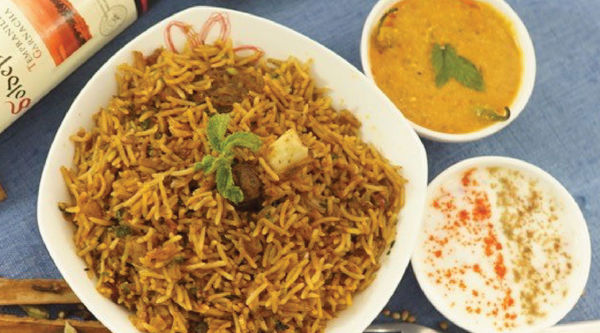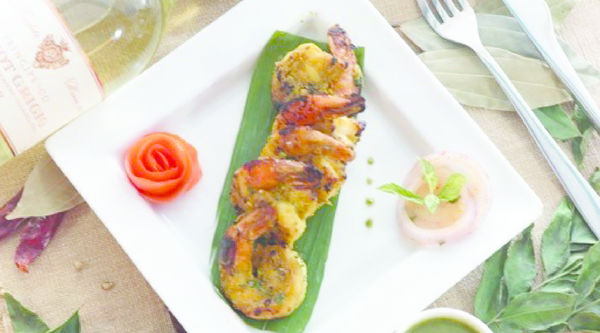 User Reviews on Peninsular Kitchen, Ambience Mall, Vasant Kunj
---

Karishma Dutt
Posted on : 22 Aug, 2016
☆ ☆ ☆ ☆ ☆
Wow what a place to visit
This is one of my favorite place, often i visit this place and enjoy the food. i like the starters specially Seafood, my fav is Hyderabadi Tandoori Jingha and fish Rawa Fry, its amazing. The theme is purely coastal and South Indian dishes. Service was great and the staff was extremely warm. Overall, a great place to enjoy food and drinks. Filling and absolutely amazing. Its a must visit.
---
Sonali Taneja
Posted on : 08 Aug, 2016
☆ ☆ ☆ ☆ ☆
Nice Time
My favorite food is south Indian,this restaurant serves the best south Indian food. They have this different types of curries which is amazing. They have amazing egg dosa , Keema dosa and Uthappam. We all just loved it. Whenever my family plans for some south Indian food, the one name which comes in our mind and this is Peninsular Kitchen.
---

Kabir Khanna
Posted on : 20 Jul, 2016
☆ ☆ ☆ ☆ ☆
Adorable and capacious area restaurant
It is present on the third level of ambience mall.It is quite nice and cozy place with nice décor. They have got nice sea food items in the menu with are served with amazing drinks. The staff is quite cooperative and their presentation skills are just outstanding. Their chicken dosa is my favourite dish at Peninsular Kitchen.
---
Shailendra Singh
Posted on : 30 Mar, 2016
☆
Warrants improvement in food quality
Ambience is good however food quality warrants improvement . For a Gp of about 9 people cost came out to be around 6k so cost not too high Please check the offer as all inclusive offer and 1+1 offer restricted by days for eg some restricted upto Friday only ( mon to Friday ) For large groups it may become slightly complicated
---
Vishal Narula
Posted on : 30 Mar, 2016
☆ ☆ ☆ ☆ ☆
Coastal at its best!!
they have a vast variety of coastal dishes. The mutton stew, liver curry and of course chicken chettinad with appam were the best thing s we ordered. The aroma of the dishes was amazing. The quantity of the dishes was more than enough. The ambience is also good. Great place for someone who is looking for coastal food.
---
Read All Reviews
Publish a Review
BOOK A TABLE
Earn Free Meals
Earn 100 EazyRupees per person on every booking and get closer to your free meal.
Know more
Other Relevant Links To Peninsular Kitchen, Ambience Mall, Vasant Kunj
Food Articles and Trends where Peninsular Kitchen is Featured
Best Places To Eat in Delhi NCR
Popular Cuisines In Delhi NCR
Top Restaurants To Eat In Delhi NCR
---
EazyDiner
---
---
By continuing past this page, you agree to Terms & Conditions and Privacy Policy. All trademarks are property of their respective owners.
© 2017 EazyDiner Private Limited. All Rights Reserved.