Book Best Pan Asian Restaurants in East Delhi Offering Deals & Discounts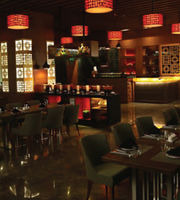 Locations of Other Popular Pan Asian Restaurants in East Delhi
---
Nearby Bookable Restaurants in East Delhi
Latest Pan Asian Food Trends Related to East Delhi
About East Delhi, Delhi NCR
Hedged between Ghaziabad and Delhi, Eastern side of Delhi collects the best of both worlds. East Delhi is like a back gate into the ancient historic city of Delhi, encompassing major residential areas and one of the most densely populated sectors in the city. This area is a wonderful blend of commercial and residential, forms various societies filled with bungalows and duplexes. Each node of residential buildings has their own small neighbourhood market, which bustles with youths and senior citizens as the evening falls. East Delhi is old fashioned Delhi stepping into 21st century. Locals fondly call it Trans Yamuna as it is bounded by river Yamuna on the west and one has to cross the bridge every time they step into the other side of the city.
---
About Pan Asian Cuisine
Pan Asian cuisine is a personal favourite of mine and is often my chosen course of action if I'm not feeling too adventurous. But lucky for us the city of Delhi is home to some of the most fabulous Pan Asian restaurants. This cuisine is created by combining simplest of ingredients with the right aromatic and prepare them to their best form. The food literally sings on the plate when the chef is done with it. The restaurants in the city master this cuisine and the chefs cooking there are native of the said country so you are assured of the authenticity. 'Tian – Asian Cuisine Studio' is a spectacular place to wine and dine someone on impressive Asian fare. Although expensive the place deserves accolades because of the chef Vikramjeet Roy who with his molecular magic has placed the restaurant in the line with the best.