Shang Palace
Shangri La's Eros Hotel, New Delhi
Rs 5000 for two
This price is indicative and exclusive of taxes
Chinese
Today, 12:30 PM to 02:45 PM, 07:30 PM to 11:45 PM
Shangri-La's Eros Hotel, 19, Ashoka Road, Connaught Place, New Delhi
7861004444
INSIDER TIPS
All their dim sums are excellent, but the baked puffs are unbelievable
You can have a full meal of either modern Cantonese or spicy Sichuan. You choose
The grilled skewers are available in full and half portions
Delhi's newest high profile Chinese restaurant has elements of Cantonese, Sichuan and Beijing in it, in exceedingly pleasant settings that overlook the garden. If privacy is your thing, there are a few private dining rooms with attractive themes: one wall, for example, is made entirely from replicas of old coins. In true Chinese fashion, there is a fair proportion of table-side activity. Sauna prawns are actually cooked over hot stones at your table and peking duck is carved at the table: you choose whether you want to assemble your own pancakes or let the servers do it. This is the most popular dining option for the movers and shakers of the city, so do book a table before arriving.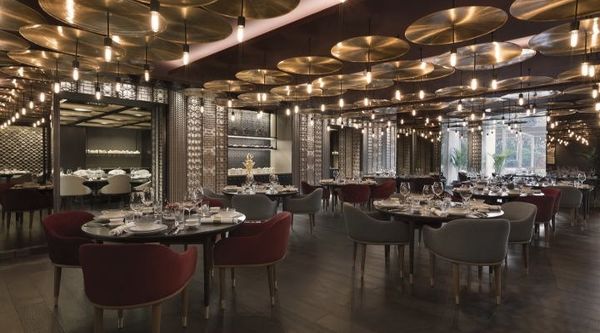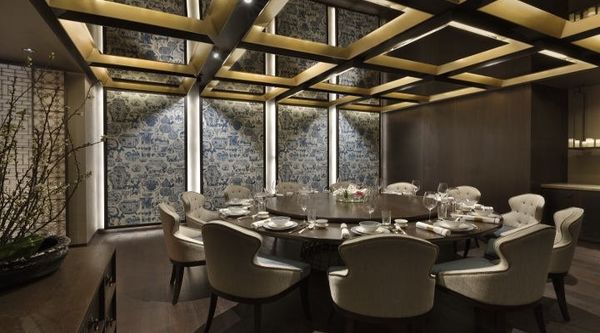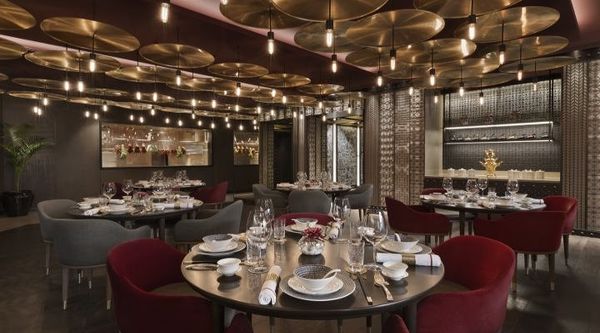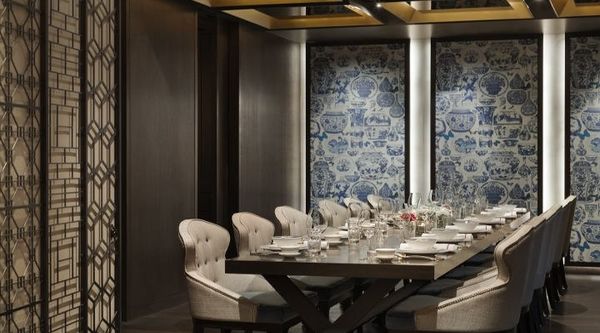 User Reviews on Shang Palace, Shangri La's Eros Hotel, New Delhi
---
Tanupriya Bindal
Posted on : 27 Nov, 2016
☆ ☆ ☆ ☆ ☆
Great ambience n food
Thia place is beautiful with great interiors and looks so classy. The cutlery was also very pretty. The presentation of dishes was quite impressive. The seving portions were good. The dimsums, rice, vegetables were very delicious. The staff was friendly and cooperative. The caramel icecream topped with caramel popcorn was great. The litchi ice cream tasted so awsome... Overall great experience.. Worth visiting again.
---
Vasudevan. Viswanath
Posted on : 04 Nov, 2016
☆ ☆ ☆
Shangs palace
Went to Shangs palace for dinner for wives bday (with lot of expectation). The ambience was great especially the lobby of the hotel considering that I was going there after it changed from earlier Kanishka. The food was very good but didn't breach any taste barrier may be because of us being used to the indian Chinese palate. The service was impersonal and did not make us feel special which should generally be a hallmark for luxury hotels. The ingredients used were fresh and authentic. Portion size sufficies for two moderately eating individuals.The experience left us light on the stomach (in a good way)and pocket.
---
Read All Reviews
Publish a Review
BOOK A TABLE
Earn Free Meals
Earn 100 EazyRupees per person on every booking and get closer to your free meal.
Know more
Other Relevant Links To Shang Palace, Shangri La's Eros Hotel, New Delhi
Other Chinese Restaurant Menus
Food Articles and Trends where Shang Palace is Featured
Best Places To Eat in Delhi NCR
Popular Cuisines In Delhi NCR
Top Restaurants To Eat In Delhi NCR
---
EazyDiner
---
---
By continuing past this page, you agree to Terms & Conditions and Privacy Policy. All trademarks are property of their respective owners.
© 2017 EazyDiner Private Limited. All Rights Reserved.