Sorrento
Shangri La's Eros Hotel, New Delhi
5.0
|
174 Reviews
This price is indicative and exclusive of taxes
Today, 12:30 PM to 02:45 PM, 07:30 PM to 11:45 PM
Shangri-La's Eros Hotel, 19, Ashoka Road, Connaught Place, New Delhi
7861004444
INSIDER TIPS
The Sorrento-style pizza base has been done for the first time in Delhi
The patio outside the glass doors is the most pleasant spot for an apéritif
You can buy a small portion of imported salumeria to take home
The long-awaited Italian restaurant at the Shangri-La has an open kitchen, a wine library, patio seating and plenty of nooks and corners for a meal in cosy comfort. The cooking is of the highest order and the menu has been put together with great flair. All the cooking is from the southern states of Italy and the chef himself is from Calabria. The food bursts with flavours, whether it is the strozzopreti with Italian sausage and fennel seeds, cod with lardo or the pizzas and salumeria. The mood in the restaurant is casual but there is nothing lackadaisical in their approach towards food.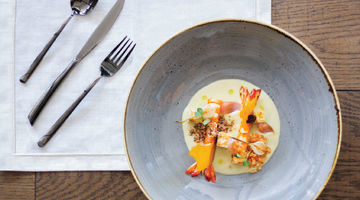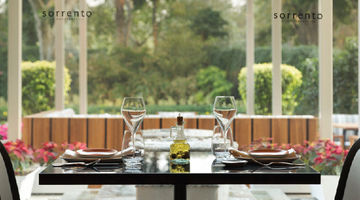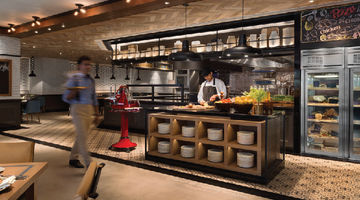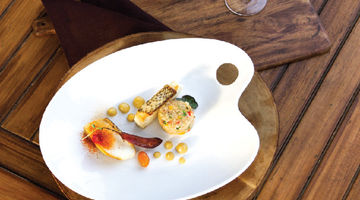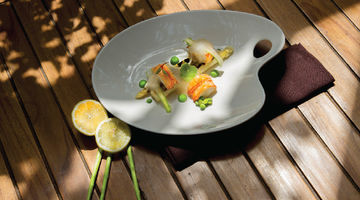 User Reviews on Sorrento , Shangri La's Eros Hotel, New Delhi
---
Overall Rating
(Based on 174 reviews)
Powered By
Food
Service
Value
---
luluolivia
Posted on : 23 Jun, 2017

Lovely staff
A very delightful experience at sorrento restaurant New Delhi.totally recommended for those gluttons and not -fainted of heart visitors that will demand for an unforgettable experience. Italian food and amazing staffs.
---
alok
Posted on : 23 Jun, 2017

Top notch service
We celebrated my mother's birthday here.The food was delicious .We had ordered Pizza,brushetta,Nikki...black cod fish.My daughter enjoyed her caramel ice cream.But what stood out for me was the service.I would like to make a special mention of Mr Sunil lakra. He helped us in deciding our dishes..even arranged a complimentary cake for my mom.We had a memorable evening
---
Ashutosh U
Posted on : 17 Jun, 2017

One of the best restaurants in Delhi
I'll start with the staff - super warm, courteous and very intelligent. They quickly understood our likings and made suggestions that were fabulous. The wine they suggested paired up with the food beautifully making for an awesome experience. The portions are sizeable and hence the experience is definitely gopd value for money. We were 2 people and we just had a cheese platter, 2 main course dishes ( pork belly and duck) and shared a dessert; yet we were so full! We also had a glass of wine each, and a bottle of sparkling water and the bill was less than 10,000. I cannot find faults with this place as such. My only constructive criticism would be that the duck could have been softer. But overall, an amazing experience and delicious food. The restaurant has an open kitchen so you can see the effort taken by the chefs, especially their attention to detail while plating. P.S. - I forgot clicking pictures of the main course but I can assure you that it was beautifully plated.
---

Sanjay Little boss
Amazing food & service. The Utkarash servers were really fun. Great wine. Great well prating food with wine and at last he arranged the Lemonchillo. Find him and he will arrange all
---
Max T
Posted on : 16 Jun, 2017

Incredible
Amazing food. Great service. This is one of the best Italian meals I've ever had in my life. In New Delhi of all places. Highly recommended Sunil &SanJay & Utkarsh are all incredible. Could not ask for a better meal or experience.
---
BOOK A TABLE
Earn Free Meals

Earn 100 EazyPoints per person on every booking and get closer to your free meal.
Know more
Other Relevant Links To Sorrento , Shangri La's Eros Hotel, New Delhi
Other Italian Restaurant Menus in Delhi NCR
Food Articles and Trends where Sorrento is Featured
Popular Locations in Delhi NCR
---
Popular Cuisines in Delhi NCR
---
Top Restaurants in Delhi NCR
---