Sorrento
Shangri La's Eros Hotel, New Delhi
This price is indicative and exclusive of taxes
Today, 12:30 PM to 02:45 PM, 07:30 PM to 11:45 PM
Shangri-La's Eros Hotel, 19, Ashoka Road, Connaught Place, New Delhi
7861004444
INSIDER TIPS
The Sorrento-style pizza base has been done for the first time in Delhi
The patio outside the glass doors is the most pleasant spot for an apéritif
You can buy a small portion of imported salumeria to take home
The long-awaited Italian restaurant at the Shangri-La has an open kitchen, a wine library, patio seating and plenty of nooks and corners for a meal in cosy comfort. The cooking is of the highest order and the menu has been put together with great flair. All the cooking is from the southern states of Italy and the chef himself is from Calabria. The food bursts with flavours, whether it is the strozzopreti with Italian sausage and fennel seeds, cod with lardo or the pizzas and salumeria. The mood in the restaurant is casual but there is nothing lackadaisical in their approach towards food.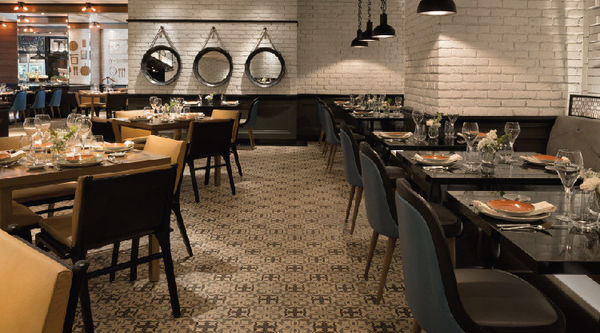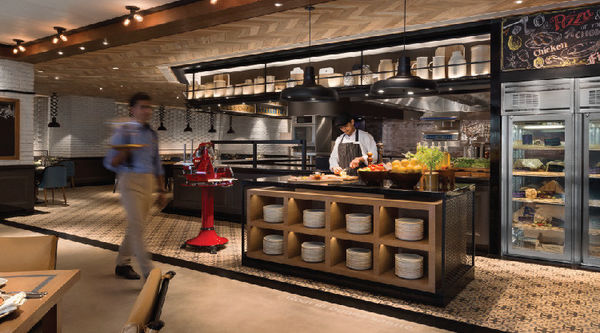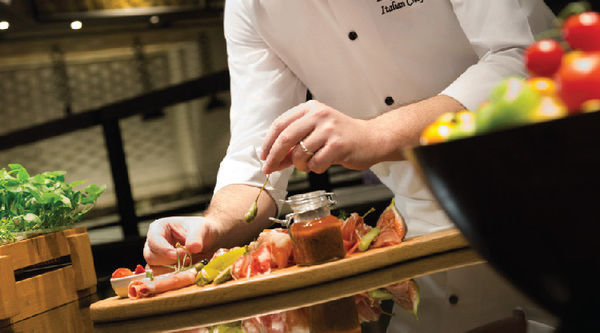 User Reviews on Sorrento, Shangri La's Eros Hotel, New Delhi
---
Preeti Sood
Posted on : 25 Aug, 2016
☆ ☆ ☆ ☆ ☆
Best Italian restaurant in CP
Searching for the Italian restaurant from a long time and finally got the best one I think. Its ambience, its interior, the way restaurant was decorated no one can even imagine. The place is very calm and peaceful. Both inside and outside seating are available. One can enjoy the weather also by sitting outside. Pizza was made in a wood-fired oven, pasta was freshly handmade, there was Mozzarella on Wheels and a deli counter where guests can purchase Italian cheese
---
Vishal Narula
Posted on : 17 Aug, 2016
☆ ☆ ☆ ☆ ☆
Amazing Food
What a Luxury Dining experience. Out door sitting arrangement are superb. Perfect place for a date. Everything is just perfect and in place. I liked their Mozzarella Salad a lot, very nice. I had a great time, the staff is also very good and attentive. One should try this restaurant. Would be visiting again and again.
---
Ritu Sen
Posted on : 20 Jul, 2016
☆ ☆ ☆ ☆ ☆
Sorrento will never disappoint you
The beautiful ambience will refresh your mood. It is an Italian restaurant with amazing food. The staff is quite attentive and helpful too. Even outdoor seating is available in order to enjoy the weather. Great experience truly and a memorable one as well....I really had a great time there and give full credit to the company who gave me the reservation and deal from EazyDiner.
---
Read All Reviews
Publish a Review
BOOK A TABLE
Earn Free Meals

Earn 100 EazyPoints per person on every booking and get closer to your free meal.
Know more
Other Relevant Links To Sorrento, Shangri La's Eros Hotel, New Delhi
Other Italian Restaurant Menus
Food Articles and Trends where Sorrento is Featured
Popular Locations in Delhi NCR
---
Popular Cuisines in Delhi NCR
---
Top Restaurants in Delhi NCR
---