The Oberoi Patisserie and Delicatessen
The Oberoi, Gurgaon
This price is indicative and exclusive of taxes
Today, 10:00 AM to 10:00 PM
The Oberoi Gurgaon, Udyog Vihar, Phase 5, Gurgaon
+911242451234
INSIDER TIPS
A cheese platter at Rs 500 is paired with a glass of wine
The Patisserie serves 30 wine labels across seven wine regions
The signature Oberoi butter croissant is a must-have
The Oberoi Patisserie is a treasure trove of delights, from its pastries to the signature Oberoi chocolate cookie (the best in the city) and its vast selection of breakfast meats. Its simple goodness will keep you lingering as will the whiff of freshly baked bread (they follow an hourly 'fresh bakes' policy). There is limited seating by the large bay windows, which offer a view of the shoppers in its arcade and the water body beyond.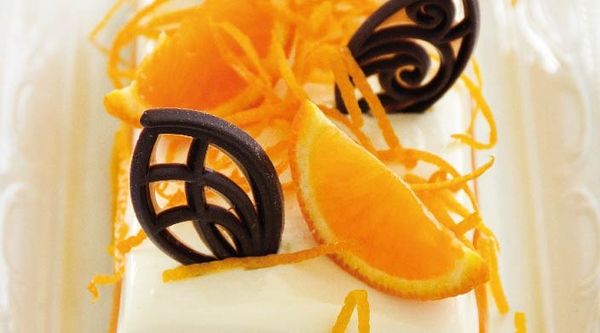 User Reviews on The Oberoi Patisserie and Delicatessen, The Oberoi, Gurgaon
---
Gagandeep Singh
Posted on : 26 Feb, 2015
☆ ☆ ☆ ☆ ☆
Yummm place 2 sit & eat in !!!
Being a great pastery & cake lover... i genuinely liked the place, qualti, & flavour of food very much !!!! first of all it itself is in the hotel... a nice posh place for small get together... secondly the food they serve is well & freshely baked.... we can literally feel the crunchyness of fresh bread they use in there cakes. I personally like the Blueberry Cheese cake very much !!!! An excellent place for a perfect tea party :)
---
Read All Reviews
Publish a Review
This restaurant is currently not bookable!
Nearby Bookable Restaurants
---
About The Oberoi Patisserie and Delicatessen
The Oberoi Patisserie and Delicatessen at The Oberoi, Udyog Vihar, Gurgaon is one of the best bakeries in Delhi NCR. They serve the finest and most delicious desserts, cakes, puff pastries and cookies. The café at Oberoi Gurgaon overlooks the sky blue water body. They are known for some of their signature cookies like the chocolate fudge and also the sandwiches as well. They are known for the best cakes in Gurgaon with a wide variety of layered cakes and cheesecakes and more. The café/patisserie is very well renowned in India and one must visit this bakery for the finest baked goodies.
Other Relevant Links To The Oberoi Patisserie and Delicatessen, The Oberoi, Gurgaon
Other Bakery Restaurant Menus
Popular Locations in Delhi NCR
---
Popular Cuisines in Delhi NCR
---
Top Restaurants in Delhi NCR
---