The food and beverage scene in Hyderabad is fiercely competitive, and lately, there has been a surge in the number of restaurants in the city. While we have many capable restaurateurs in the city, there seems to be a perception, albeit wrong, that managing a restaurant is a man's domain. To bust the myth, there are quite a few aspirational women restaurateurs who are running the operations of successful cafes and restaurants in the city. With International Women's Day around the corner, we take a look at a few of them.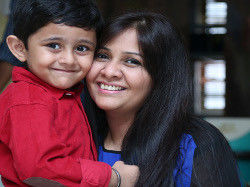 Amita Lulla (Simply South) 
Amita had always harnessed a desire to have her own restaurant. After working for about a decade in sales and marketing in the hotel industry, she started Simply South with well-known Chef Chalapathi Rao, which has become one of the top standalone restaurants of Hyderabad within a few years. Amita does not feel that being a woman created any hurdles in her entrepreneurship. The restaurant which is known for its delectable dishes from all South Indian states has 2 branches – the original one at Filmnagar and a comparatively newer one at Madhapur.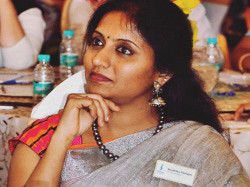 Soujanya Obulapu (Soups N Salads) 
After a culinary degree from Le Cordon Bleu, California Soujanya returned to India in 2013 to set up Soups n Salads at Jubilee Hills. The restaurant is based on the principles of healthy meal options incorporating fresh organic ingredients, and healthy whole grains in a seasonally changing menu. With initial challenges of figuring out the supply chain and getting all the infrastructure together, it was a great learning experience for Soujanya. Being a woman, she feels that she has a natural advantage in being sensitive to her diners, taking feedback from them and conveying the same to employees in a very subtle way. She is proud to have retained most of her staff and loyal customers over the last 5 years.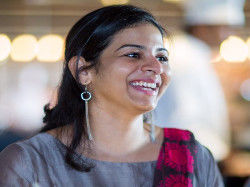 Suma Chereddi (Kaficko, Haiku) 
Suma had no previous background in the food and beverages business. Her extensive travel to various countries had instilled a desire to offer healthy and hygienic food in the city, and thus Kaficko was born about 4 years ago. Initially, she had faced some apprehension from suppliers and other stakeholders as they felt it was a man's business, but after she proved her credentials in turning Kaficko into a success, it has been a smooth ride. Haiku has come 2 years later, and the Asian restaurant has also made its mark in a short time. Suma feels that prudent multitasking between her responsibilities at home and office is the recipe of her success.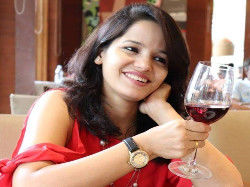 Sarita Sarkar Bhattacharya (Sarkar's Kitchen) 
Sarita loved cooking from the time she was a child. Apart from her experience in the hotel industry, she was active as a home chef for some time. Sarkar's Kitchen, a restaurant offering Bengali cuisine was established by her at Madhapur couple of years back, and the restaurant has already won multiple accolades and loyal customers. A new outlet is slated to take off in Kondapur in the next month. Sarita feels that initially the going was tough for her as a woman entrepreneur, partly also because of her young age and gender. But as the restaurant has started doing well, there is a sea change in the attitude of the people she deals in.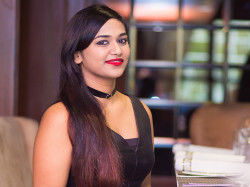 Bhargavi Yerram (Deccan Canteen) 
After her MBA from Cardiff University, Bhargavi had worked with a multinational QSR chain for some time, where she developed an interest in setting up a restaurant. A franchise of Punjab Grill in Hyderabad was her first step towards this. Now she runs Deccan Canteen, a restaurant near Jubilee Hills Checkpost offering authentic dishes from Telangana, Rayalaseema and coastal areas of the 2 Telugu states.