Book Best Restaurants in The Chancery Hotel, Bengaluru, Bengaluru with 2+ deals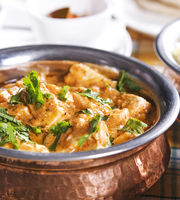 South Parade
The Chancery Hotel, Bengaluru
Cost for two
₹ 1000 approx
Cuisine
All Day Dining
Exclusive
25% off on food & beverage including alcohol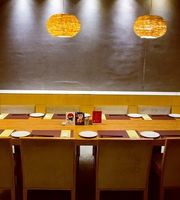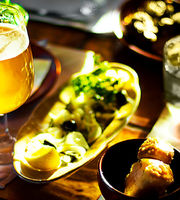 List of Other Popular Cuisine Restaurants in The Chancery Hotel, Bengaluru
---
Nearby Bookable Restaurants in The Chancery Hotel, Bengaluru
Latest Food Trends Related to The Chancery Hotel, Bengaluru
EazyDiner Highlights of Best Restaurants in The Chancery Hotel, Bengaluru
At EazyDiner we bring you a curated list of a total of 3 restaurants from across the city that you can choose from.
Our extensive list of restaurants covers almost all the cuisines under the sky. The most popular cuisines are Japanese and Cocktail Menu.
We offer a special EazyDeal with you every booking at EazyDiner. This ranges from 25% Discount or 15% Discount to certain percentage off on your Total Bill. Enjoy a 10% Discount treat from our side with the treat you pay for.
Choose from over 2 restaurants in The Chancery Hotel, Bengaluru and get a quick hassle-free table book for along with an exciting offer.
No matter how deep your pockets are, at EazyDiner you can shuffle through the low priced options starting from ₹ 1000 to the more high end places stretching to ₹ 1500.
At EazyDiner we offer a huge list of restaurants which you can book with us. The cost range is also wide. You can pick restaurants ranging from ₹ 1000 to ₹ 1500 and above.
The best restaurants in The Chancery Hotel, Bengaluru gets judged by our very own Priyadarshini Nandy and is credited with a fair review. The reviews are stated to guide you into making the right choice.
Restaurants on our website get rated by users as well. For 3 restaurants there are total of 5 reviews in The Chancery Hotel, Bengaluru.