Cafe Parmesan
Sector 15, Faridabad
4.5
|
119 Reviews
This price is indicative and exclusive of taxes
Today, 11:30 AM to 11:30 PM
SCO 42, Ist Floor, Huda Market, Sector 15, Faridabad
+919971463427
INSIDER TIPS
Do try the Mushroom and Garlic potato Pockets which is quite a wholesome portion
People with a sweet tooth can indulge in Waffles and Banoffee Pie
The staff is courteous and you can ask them for their recommendations
This small cosy café located in Faridabad's Huda Market has been making some noise for its comfort Italian food menu and ambience. Mostly packed through the week, it is becoming people's favourite in and around Faridabad. Their extensive menu offers some delectable dishes like the cheesy Alfredo Pasta and 3 Chicken Pizza which is well loaded with three different types of chicken. Passion Fruit Ice Tea is a great accompaniment with the food.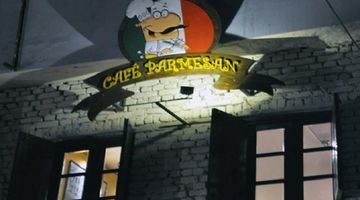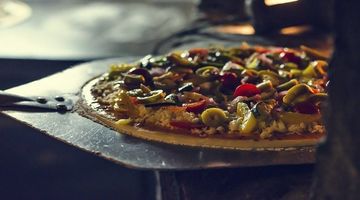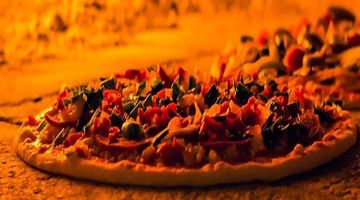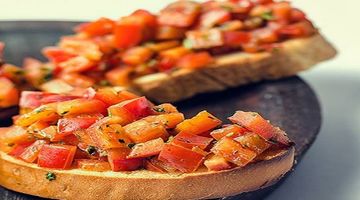 User Reviews on Cafe Parmesan , Sector 15, Faridabad
---
Overall Rating
(Based on 119 reviews)
Powered By
Food
Atmosphere
Service
Value
---
luckyishere123
Posted on : 01 Jun, 2017

Good Italian Food in Faridabad
This is some of the best places to eat in Faridabad if you want to savor Italian Cuisine. I have tried their pastas and pizzas- though they are only above average when it comes to taste but they are still better than what other joints in Faridabad offer. Their Chicken Panini is the one of the best though and so it their Ginger Ale. Make sure you try their Torte. It doesn't look that great in glance but you are in for a surprise. Yes it's that good :)
---
Amardeep S
Posted on : 18 May, 2017

Good Food
Anything and everything you pick has an authentic taste. Be it Pizza or Pasta or Tiramisu..everything tastes just perfect.
---
neha g
Posted on : 08 Apr, 2017

Nice location and good food
The restaurant is located in the middle of the market and offers good food since a very long time. One of the old restaurants which has still maintained its quality of food. Nice ambience and good food makes it a place worth going. Their deserts are also delicious.
---
Ashmeet M
Posted on : 06 Apr, 2017

Visit to Cafe Parmesan
I visited Cafe Parmesan last month with some friends on a lazy Sunday evening. We had some waffles and some coffee and i must say that it provided a great comfy feel . Moreover the ambience was really great for the experience. Liked it a lot :)
---
Bhupendra K
Posted on : 29 Mar, 2017

Not a great place but better then nothing....
Good to see cafe trends growing in Faridabad. I liked the ambience and location of the cafe parmesan. But food was not at par and it tasted more like Indian style pasta with wrong proportion of ingredients. Also it was full of baton carrots which ruined the overall flavour. Its a good place to sit and talk over some drinks but food to be tried on your own choice. You can try cold coffee here which is fine. I would suggest the readers to visit the cafe once to experience it. Enjoy........
---
This restaurant is currently not bookable!
Nearby Bookable Restaurants
---
Other Relevant Links To Cafe Parmesan , Sector 15, Faridabad
Popular Locations in Delhi NCR
---
Popular Cuisines in Delhi NCR
---
Top Restaurants in Delhi NCR
---