Diwan
Sector 29, Gurgaon
4.0
|
32 Reviews
This price is indicative and exclusive of taxes
Today, 12:00 PM to 12:00 AM, 07:00 PM to 11:30 PM
SCO 29, Sector 29, Gurgaon
+918800572929
INSIDER TIPS
Do ask the servers for their recommendation: they are experts at it
The menu is not as long as it is elsewhere, but it is full of real nuggets
A good place to linger over lunch when you are in the mood to dawdle
When you are in the vicinity of Sector 29 and want a delicious North Indian meal, in stylish, formal surroundings, look no further. Well-appointed interiors add to the appeal of this restaurant. The menu is concise and contains dishes that have been added after much thought: Chandani Chowk ki chaat, mountain lamb chops, and Diwan Mutton Curry, for example. Service is discreet rather than in your face and the noise level is subdued: a rarity in the neighbourhood. In fact, it is the combination of pleasing décor, good food, soft music and efficient service that is the draw here.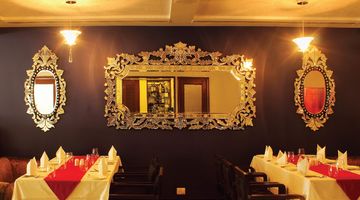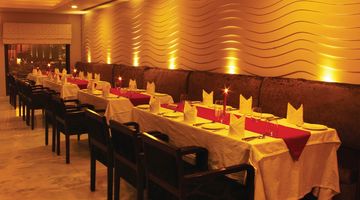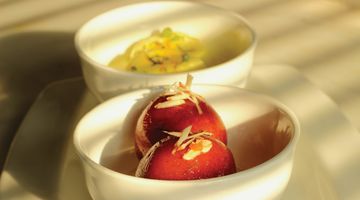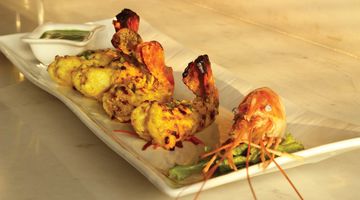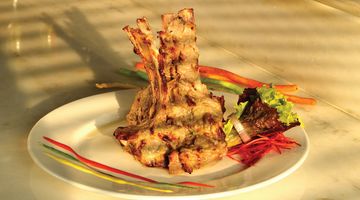 User Reviews on Diwan , Sector 29, Gurgaon
---
Overall Rating
(Based on 32 reviews)
Powered By
Food
Atmosphere
Service
Value
---
shishirg2017
Posted on : 12 Feb, 2017

Nice Place
Its a nice place, happening and lively. Food was good. Service was good. Live music was the biggest attraction.
---
Andy S
Posted on : 09 Dec, 2016

best place around.
After days of OK food, we were recommended this small market to try out, where we found this restaurant. The food was awesome and was their service. We were at the front-most table so even enjoyed the view.
---
Nishtha K
Posted on : 07 Nov, 2016

Use it for a private outing!
I often go to this place especially when I am inviting my extended family. They have a private room which can seat about 10 people. The fact that it has a huge round table helps so you can chat with everyone and not just the persons sitting immediately next to you or in front of you. The room has a very interesting huge glass window which let's you not only see the whole of buzzing Sector 29, Gurgaon and all the eating outlets around but also let's you see exactly when your friends arrive at the restaurant (that actually keeps the kids busy). The food is very good. I am a vegetarian but my friends eat non-vegetarian food and they were also all praises for it. The service is very personal and good and the staff and manager are very friendly. I usually make a booking in advance to reserve the table but I have also walked in at times with one or two friends and have never been disappointed so far.
---
BhavnaVishal
Posted on : 26 Jul, 2016

Diwan-e-khaas
when you are in leisure valley, to choose on a place to dine in is difficult as this place is flooded with options. ground floor hosts a pub called Talli junction. first floor is where this restaurant is. ambience is good, interiors well done. seating capacity is pretty decent. menu is elaborate with a whole of things to choose from. we did settle in for mutton, paneer, and some breads. the portions were great. food tasted good. service was good too. you need to keep your washroom clean!!!
---
Tripti J
Posted on : 13 Jul, 2016

food was delicious
The ambience is normal like of any fine dine. However the food was delicious. We loved Mutton Boti Masala. Value for money.
---
This restaurant is currently not bookable!
Nearby Bookable Restaurants
---
Other Relevant Links To Diwan , Sector 29, Gurgaon
Other Indian Restaurant Menus in Delhi NCR
Popular Locations in Delhi NCR
---
Popular Cuisines in Delhi NCR
---
Top Restaurants in Delhi NCR
---