Elma's at Good Earth
Select Citywalk Mall, Saket
This price is indicative and exclusive of taxes
Today, 10:00 AM to 08:00 PM
Select Citywalk Mall, Inside Good Earth Store, Saket, New Delhi
7861004444
INSIDER TIPS
You might need to wait for a place here, as most of the times it is occupied, especially the sofas
It is a great option if you want to host a birthday or kitty party over high tea with friends or family
With a smaller menu than the original Elma's outlets in Hauz Khas Village and Lodhi Colony, the choices are limited, however, unique and delectable
As their saying goes – "we don't look for people, we want people to look for us", this statement holds absolutely true in terms of its location, being situated on the third floor of the Good Earth store in Select Citywalk Mall, Saket. The entrance gives a welcoming and soothing feel that you have landed at the right place for high tea or a hearty breakfast. With a mix of sofas and chairs, there is an option for you to choose. Among food options, the must-tries include mac n cheese with bacon and ham, and chicken and mushroom pot pie with the classic cold coffee. Known for its desserts, the recommended ones are black velvet and cranberry New York cheesecake.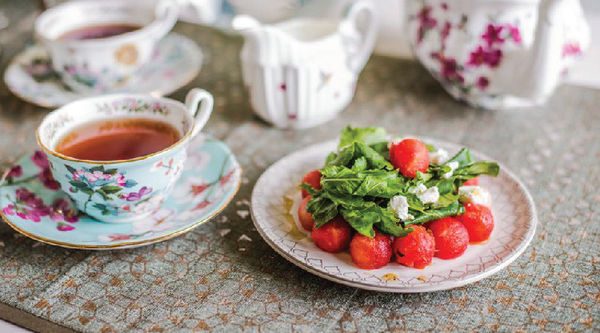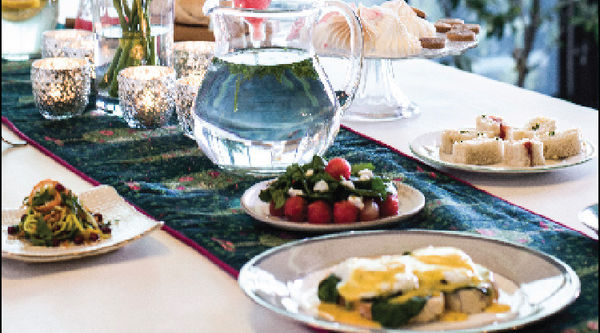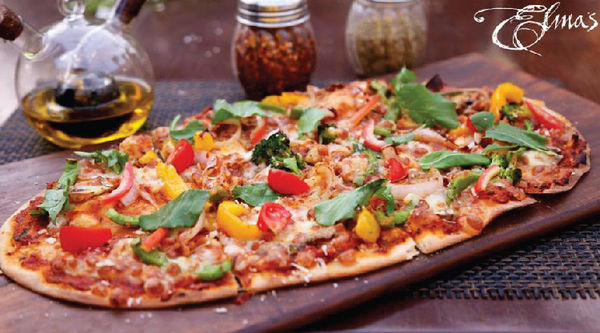 User Reviews on Elma's at Good Earth, Select Citywalk Mall, Saket
---
A.n.s
Posted on : 04 Dec, 2016
☆ ☆ ☆ ☆
Homely exprience
Went for a special meeting at this hidden cafe inside good earth. Amidst the crowded mall, there is this hidden homely treasure. Things I liked 1. Silent and Comfortable 2. Good food Things that could be improved 1. Some indication that this place exists ( sign boards) 2. Found the food a bit expensive. We just had 1 sandwich and 1 coffee, but ended up paying ~1k But overall it was a nice exprience. Must visit.
---
Astha
Posted on : 17 Aug, 2016
☆ ☆ ☆
Decent place!!
This place givea you a soothing experience as soon as you enter the premises!! It has variety of seating available!! I tried their mac abd cheese and cold coffee and i loved both of them!! I also ordered few desserts and i found them good in taste.. All in all it is a restaurant to go for breakfast!!
---

Namrata Anirudh Saraf
Posted on : 04 Aug, 2016
☆ ☆
Very shabby
I had made a booking here thinking it would b nice and cozy place done nicely like the one in haus khas but was surprised to see its a mini joint inside the good earth in he middle of nowhere! And barely had any seating or much choice in terms of food! The place looked like it had been done in a hurry without much thought! If u wanna try Roma's goto haus khas not to this one!
---
Rohit
Posted on : 23 May, 2016
☆ ☆ ☆ ☆
Elmas bakery @ good earth
Went to Elma's bakery Hauz Khas village many times this time thought to visit their new outlet in select city walk and the overall experience was quiet good LoveD the food ,authentic taste-4/5 Ambience-5/5 Value for money-4/5 Staff and service-5/5 Must visit beautiful place even the crowd was good. Recommended- New York cheese cake & red velvet cake. Best pastries in Delhi NCR. Repeat visit !!
---
Read All Reviews
Publish a Review
BOOK A TABLE
Earn Free Meals

Earn 100 EazyPoints per person on every booking and get closer to your free meal.
Know more
Other Relevant Links To Elma's at Good Earth, Select Citywalk Mall, Saket
Other Cafe Restaurant Menus
Other Branches/Outlets of Elma's Bakery
Popular Locations in Delhi NCR
---
Popular Cuisines in Delhi NCR
---
Top Restaurants in Delhi NCR
---