Elma's Bakery
Hauz Khas Village, South Delhi
This price is indicative and exclusive of taxes
Today, 10:00 AM to 01:00 AM
31, Hauz Khas Village, New Delhi
7861004444
INSIDER TIPS
Its extensive mealtime menu is not disappointing with pizzas, burgers and pasta being easy on the palate
The breads – oat, semolina, ragi and garlic at Rs 130 a loaf are baked everyday and are very popular
The red velvet cake lives up to its reputation but the hot chocolate is unimpressive, stick to the other beverages
This delightful little bakery in Hauz Khas Village has a loyal following and is usually abuzz with activity throughout the day. The stacked pancakes and the waffles are very popular as is the breakfast. Its English tea-house decor is cosy and washed with natural light making it a place where one can linger for hours with a nice book. The high tea is popular and well-priced at Rs 690 and can be upgraded to a 'sparkling' high tea with prosecco or champagne.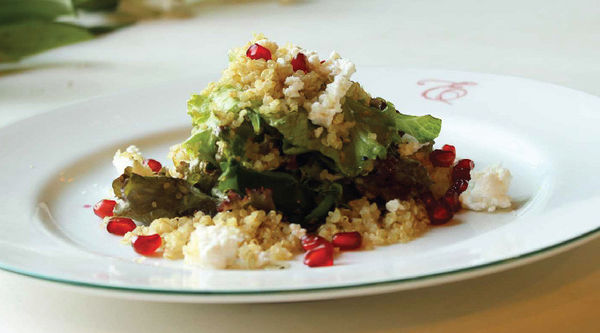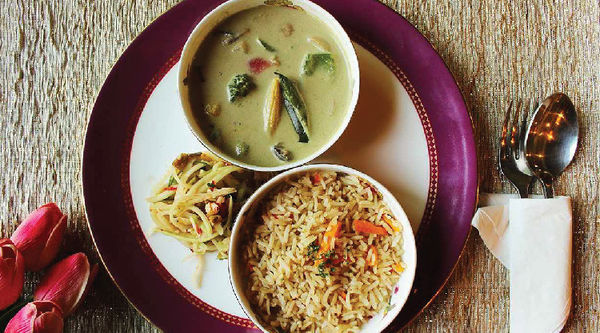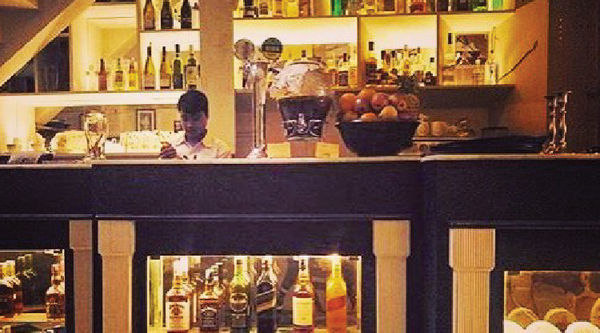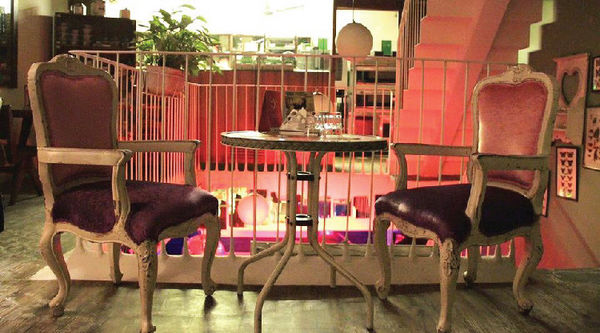 User Reviews on Elma's Bakery, Hauz Khas Village, South Delhi
---

Deepali
Posted on : 04 Jan, 2017
☆ ☆ ☆
Very homely Cafe.
Elma's is a very famous bakery just in the beginning of the Hauz Khas Fort road. After 3 flights of very tiny stairs you finally reach this small and very home feel like cafe which is always buzzing with people. We tried the infamous Rainbow cake over there. The cake was beautiful to look at with all the vibrant colors but tasted too much of butter cream. Butter cream was overpowering the sponge but for a person who is a fan of butter cream frosting it will be a good buy.
---

Namrata Anirudh Saraf
Posted on : 04 Aug, 2016
☆ ☆
Nice joint
It's as all quaint little cafe in the by lands of haus khas village...follow the signage if you may miss this eatery! There aren't too many options to eat actually it's more like a small cafe where u catch up with friends over a cup of coffee n some desserts! There aren't too many savoury options... It's setting is like an old world English cafe but I think it needs revamping as it looks worn out!
---
Aatish
Posted on : 26 Jul, 2016
☆
Very very disappointing
This was a dreadful experience . I had heard so much about the dessert at this place . The fact that their red velvet cakes were just too good to be true was the basic reason for my going there . But much to my disappointment it was just forgettable . The red velvet tasted stale and pretty mealy . Not at all up to the mark. It was a huge moodkiller and so we just left without exploring more options from the menu . Hope the staff reads this and makes some amends . Overall I wouldn't really recommend this place to anyone ! If you really want to have an amazing red velvet cake , better visit any outlet of Starbucks !! Fantastic !!
---
Shagun Raizada A Food Blogger And Food Reviewer
Posted on : 19 Nov, 2015
☆ ☆ ☆ ☆
English ambiance and lovely food/bakery
the restraunt made me go 'awwwww' the moment i entered. Gives a feel of goa mixed with a european touch. you can sit there for hours in peace and read a book while munching on their yum food. recommendations: Sweet : Red velvet cake( the best in town.) Salty : Fish n chips, croissant and non-veg mezze platter. I would specifically point that the fish of 'fish n chips' was absolutely yumm! Extremely soft and fresh!
---
Neelaakshi Piplani
Posted on : 13 Sep, 2015
☆ ☆ ☆ ☆
Love the place
A cozy small place located on 2nd floor just when you enter HKV. If you are in a mood to just sit and talk with your friend or spend some quality time with your love or just want to spend some time alone..You must visit this place. It gives you an aura of sitting at your home along with serving you some lovely cakes, mocktails etc. My all time favorite is their slice of Red velvet Cake. If you have not yet given it a shot, Trust me, you are missing on something that you might regret. Just go, order and enjoy!!
---
Read All Reviews
Publish a Review
BOOK A TABLE
Earn Free Meals

Earn 100 EazyPoints per person on every booking and get closer to your free meal.
Know more
Other Relevant Links To Elma's Bakery, Hauz Khas Village, South Delhi
Other European Restaurant Menus
Food Articles and Trends where Elma's Bakery is Featured
Other Branches/Outlets of Elma's Bakery
Popular Locations in Delhi NCR
---
Popular Cuisines in Delhi NCR
---
Top Restaurants in Delhi NCR
---