Mr Choy
Khan Market, Central Delhi
This price is indicative and exclusive of taxes
Today, 12:00 PM to 01:00 AM
15, Middle Lane, Khan Market, New Delhi
7861004444
INSIDER TIPS
Really cool music, especially in the evenings at dinner time when the place is packed
The landing between the two floors is the hottest place for selfies with paper parasols in the background
Do not miss the South American touches in the menu
A win-win situation for everybody. Basically, such as Augusto Cabrera who worked with The Oberoi, so did Mr. Choy. In their present avatar, both oversee kitchens with the same degree of genius, except that the costs are surprisingly low. Excellent dim sums – hargao, baos, cheung fun and siu mai – can be ordered for Rs 325 for four and the quality will be that of a five star hotel. Service is good too: the staff is very friendly and knowledgeable. The second floor has an open terrace as well as a bar, while downstairs, the first floor is the main dining area with a glass-in open kitchen.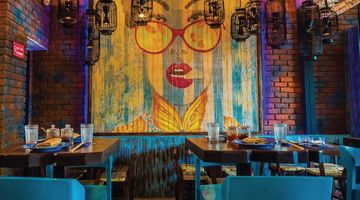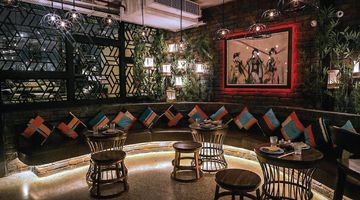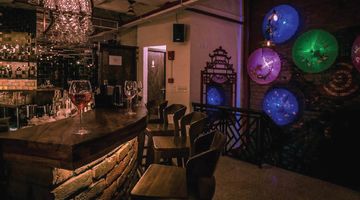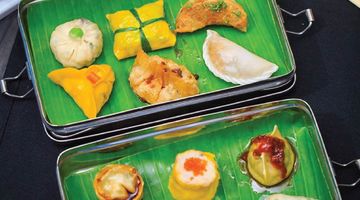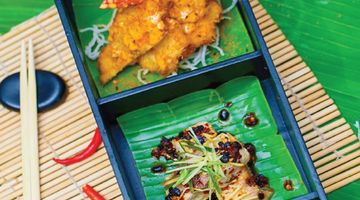 User Reviews on Mr Choy , Khan Market, Central Delhi
---
Overall Rating
(Based on 47 reviews)
Powered By
Food
Service
Value
---
Jayant44
Posted on : 09 Aug, 2017

Great Pan Asian food
Located on the first and second floor in the middle lane of Khan Market, the restaurant is a place to visit for good PAN Asian food. The ambiance of the restaurant is excellent and has a full bar. The food is served quite fast after you order. The a la cart menu is not exhaustive but has a fair range of dishes. The dim sims are good and highly recommended. So are the flat noodle dishes. The soup comes an a fairly large bowl and what I had , a Vietnamese curry soup, was very good. I would recommend this restaurant for people looking for good Pan Asian food.
---
SamarthModi
Posted on : 04 Jul, 2017

China near you
This restaurant in the hotspot location of Khan Market will give you the perfect taste and ambience. Chefs will have the knowledge and will offer the taste of actual Chinese food, and also with variety and flexibility in dishes keeps the eater involved too. Also the interior, sitting, and music will not disappoint you. It is a beautiful place.
---
Nrudra
Posted on : 19 Apr, 2017

mr choy
disappointed with the food the quality the presentation the ungenerous portions and overpriced menu just calls for avoidance never ever go there the service on top of all this is poor what a waste of my money time and experience
---
Combit
Posted on : 11 Apr, 2017

Interesting sauces with food
Interesting food and drinks which are creative by design. Had a drink with sake and food dishes comprising of tenderloin and fish. Thesauces here deserve a special mention esp the one with burnt garlic with beans. The service is fast and effective
---
tulupatnaik
Posted on : 14 Mar, 2017

Good food, value for money
This was our second visit to Mr Choy and it was well worth it. We ordered the dim sums which it is known for. Good with a number of sauce options. For mains we had a chicken dish and prawns. Both were well received by all. The quantities are more than adequate. The chairs were a bit uncomfortable but maybe that's just me. Value for money for sure.
---
BOOK A TABLE
Earn Free Meals

Earn 100 EazyPoints per person on every booking and get closer to your free meal.
Know more
Other Relevant Links To Mr Choy , Khan Market, Central Delhi
Other Chinese Restaurant Menus in Delhi NCR
Popular Locations in Delhi NCR
---
Popular Cuisines in Delhi NCR
---
Top Restaurants in Delhi NCR
---