SodaBottleOpenerWala
Khan Market, Central Delhi
This price is indicative and exclusive of taxes
Today, 11:30 AM to 12:30 AM
73,  Khan Market, New Delhi
7861004444
INSIDER TIPS
The chicken Farcha makes for a nice crunchy appetizer
The Masala Pepsi is an interesting desi twist on the plain old cola
Sandwich pick: the Tardeo AC Market Mama's Grilled Sandwich – a spicy potato mash with Amul cheese and chutney
The quirky Mumbai-style Iranian cafe comes to Delhi with SodaBottleOpenerWala. Built with affection and an aesthetic that would please both Freddie Mercury and Monty Python, this cafe with its old-world charm is a nostalgia trip. The food is quintessential Irani Cafe with Bun Maska, Parsi Bheeda Par Eeda (Rs 165) - an egg preparation with lady fingers - and the pricier Kolmi Fry (fried prawns). The signature Parsi dish, Patra Ni Machi is a must-try. The dishes are well-priced keeping in view the modest pricing of the original Irani cafes.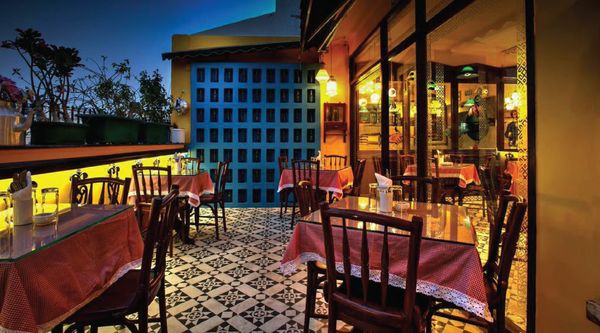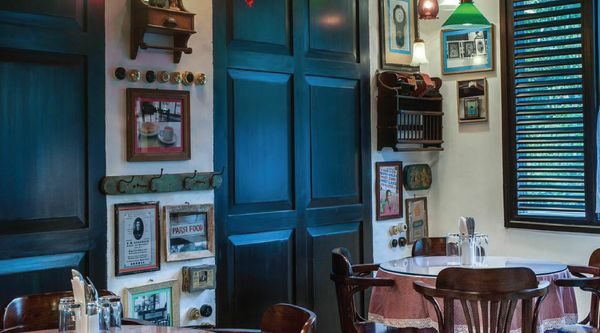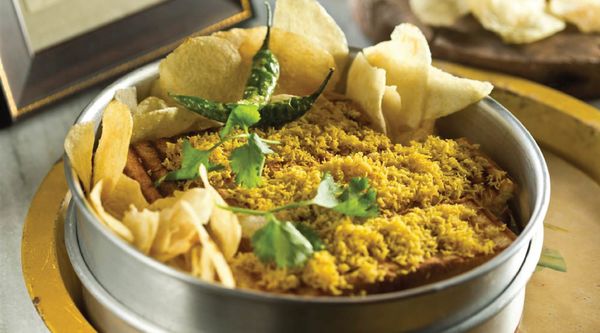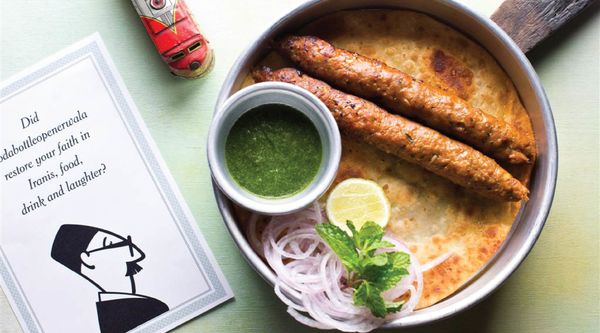 User Reviews on SodaBottleOpenerWala, Khan Market, Central Delhi
---
Srishti
Posted on : 24 Mar, 2017
☆
Bad food
The food was really very bad. I'm never going back to this place! Had heard so much about it and decided to try it, but sadly it didn't live up to its expectations at all. The food was really not good. I would suggest you to save your money rather than spending it here, simply not worth it. Plus the quantity of each dish isn't even suitable for one person.
---
Apurva
Posted on : 08 Feb, 2017
☆ ☆ ☆
simple and nice!
After hearing mixed reviews about this place, I finally got to try it out myself. Firstly, really really well done ambience! Its got the complete parsi feel with photographs, lampshades etc. Ordered the spicy mushroom on khari and really enjoyed it (Mushroom & cheese being my favourite combination), then tried their signature berry Palao and Vada Pao. While the berry palao was average, the vada pao was amazing. Definitely want to try more dishes on their menu.
---
Sargam Jain
Posted on : 27 Oct, 2016
☆ ☆ ☆
Just alright
Firstly, the ambience, I'm usually not the one to care so much about the ambience (I'm all about the food :p) but the ambience here deserves a special mention. The classic music, the posters, the wallpapers, they make you feel like you've been transported back in time. Aunty's cutlets were delicious, the crispy okra and paneer akuri, not so much. Paneer akuri is like the paneer bhurji you get in every hostel mess and the crispy okra is nothing special either. Vada pav, their speciality, was just average. Wouldn't reccomend it unless you're a big vada pav fan. The prices however are really affordable and the place is good value for money.
---
Jatin Tewari
Posted on : 11 May, 2016
☆ ☆ ☆
Good but not authentic
Good place, Copied to resemble parsi or irani cafe like the one in Mumbai. Food not exactly as authentic but a good attempt. Price is high and quantity less. Service quick.Meal for 2 with 1 starter, 2 main course, 2 Drinks and 2 Dessert upward 2500/- so quite high. Though would recommend all for a trial.
---
Renee Chopra
Posted on : 08 Oct, 2015
☆ ☆ ☆ ☆ ☆
Must visit
Soda bottle opener wala introduced me to world of parsi food and now im indebted. The mutton berry pulao, kema pav, dhansak blew my mind. I'm infact craving all this while writing about it. The deserts perhaps miss the spot somewhere. For drinks, the rasberry soda was a disaster for me. There's a board which you see when you enter the restaurant giving you a list of do's and don't in a restaurant to give you a good laugh. I highly recommend this place for the food.
---
Read All Reviews
Publish a Review
BOOK A TABLE
Earn Free Meals

Earn 100 EazyPoints per person on every booking and get closer to your free meal.
Know more
About SodaBottleOpenerWala
Iranians are wonderful and interesting people. They are quirky yet traditional just like their food. And thank the lord they have bought Gurgaon to life with 'Soda bottle openerwala'. The cuisine is fun, spicy, old-fashioned and very very yummy. The décor is like a time capsule transporting you to Mumbai's parsi era. The glass jars containing home baked cookies adorn the counter as if a backdrop for a parsi uncle in vest and black cap just waiting to pop out. Cyber hub in Gurgaon has added one more gem to their crown with this café. Its popularity has caught on fast amongst the youth. But you can also take along your favourite aunt or uncle who wants to relive the old world charm.
Soda bottle openerwala is pretty reasonable for two. Costing you somewhere under two thousand it's a perfect place to drop in for a quick bite. Starters like vada pav, kanda bhajii, bun maska are filling yet light on your tummy. They are just right to squeeze in a middle of a shopping spree. Just deposit those bags on the corner of the booth and order raspberry soda or cold coffee to quench the thirst. If you are slightly bit more hungry then dishes like berry pulao, dhansak, patra ni macchi, prawn patio are superb. They will leave you wanting for more and telling yourself to try Sali mutton next time. The egg lovers will not go disappointed here. Irani wrestler's omelette are made out of –wait for it- SIX eggs! Eggs kejriwal is another unique starter to try.
For your sweet tooth lagan nu custard which is a parsi wedding custard is a must try. Toblerone mousse, brownie and apple pie with custard fits impeccably with the menu. The desserts are flavoured with cardamom and vanilla. Your soda bottle experience need not end here. A wide variety of nan khatai and biscuits will make a wonderful addition to your cookie jar. While leaving you are offered pan flavoured toffee to refresh your mouth. The café is original in itself and adds a unique twist to cyber hub stopover.
Other Relevant Links To SodaBottleOpenerWala, Khan Market, Central Delhi
Other Parsi Restaurant Menus
Food Articles and Trends where SodaBottleOpenerWala is Featured
Other Branches/Outlets of SodaBottleOpenerWala