The Chatter House
Epicuria Mall, Nehru Place
This price is indicative and exclusive of taxes
Today, 12:00 PM to 12:00 AM
Lower Basement, Epicuria Mall, Nehru Place, New Delhi
7861004444
INSIDER TIPS
As the restaurant offers happy hours, you can opt to catch up for drinks here and then dine at another restaurant for specialty cuisines
The chef recommends shammi kabab here as well as the chicken wings
The Chatter House is preferable to visit with a group of friends or colleagues
The Chatter House, being one of the first standalone places to open in Epicuria Mall, Nehru Place is a great option to grab a couple of drinks and nibbles. Similar to an English pub, the menu focuses primarily on international cuisines such as European, Italian and American with a selected Indian section. For non-alcoholics too, there is a range of mocktails and coffees such as iced moccachino. The chicken chorizo croquettes deserve mention here for their flavour and texture.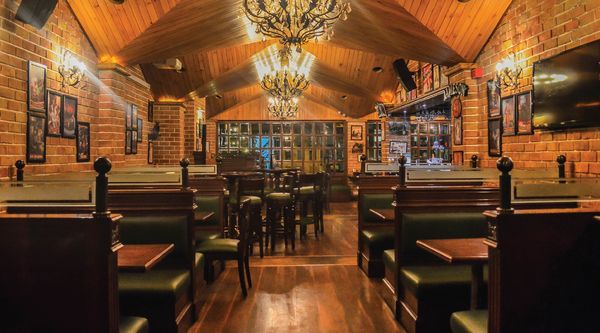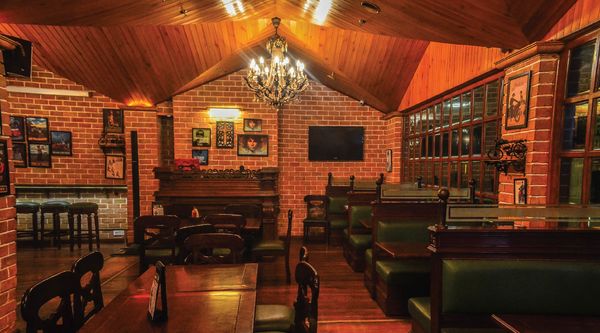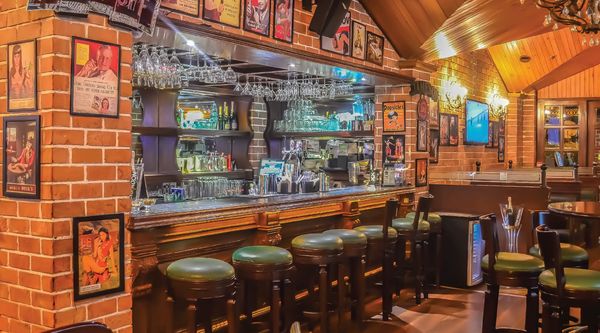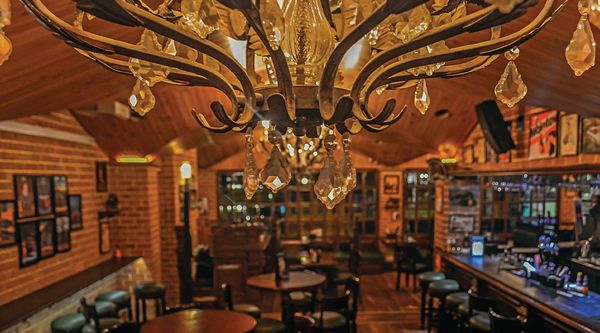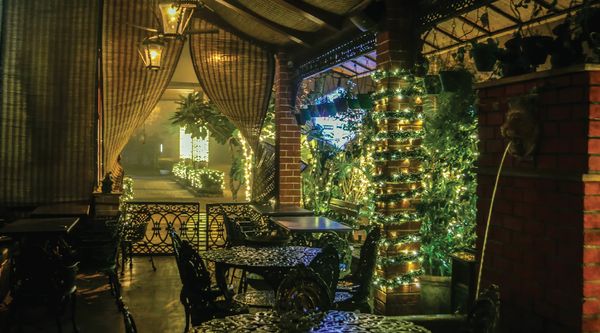 User Reviews on The Chatter House, Epicuria Mall, Nehru Place
---
Nikhil Gupta
Posted on : 04 Feb, 2017
☆
Misleading Happy hour/price menu
It is a very obvious tactic that this restaurant has with their so called happy price menu on drinks until 8 pm. When I went there around 7:30 pm on friday 03-Feb-17 the server refused most of the drinks from the happy price menu like all the kingfisher draught and pint bucket deals on the pretext that they are out of stock including others drinks like old monk and smirn off as well. It was quite obvious that this happy price menu shown on zomato is just a ploy to get the customers in by showing the deals which are not even actually available. I mean if the restaurant does not want to offer them then why put them in the menu falsely and mislead customers.
---
Aakash Singhal
Posted on : 10 Oct, 2016
☆ ☆ ☆ ☆ ☆
amazing..
the place has wooden interiors,which gives it a cottage feel we ordered the mezze platter nd veg pizza..both of which were really amazing..staff was courteous..to add to the fun there foosball..outdoor seating is really romantic..their in house cocktails are great..overall you must give this place a visit..
---
Dhruv Bhandari
Posted on : 17 Aug, 2016
☆ ☆ ☆ ☆
Great place!
It's an amazing place to go with friends! The music volume is perfect to enjoy or even dance a bit! It's not too loud.. Food was great and the drinks were awesome! The caffetini shots and bubble gum shots are must together with liit drink and friends had a good time playing fooseball game! Perfect lighting as well.
---
Karishma Rastogi
Posted on : 10 Jul, 2016
☆ ☆ ☆ ☆
Happening place
Ambience is excellent.Decor is mind blowing. Seats were comfortable to sit.Quality of food was very good. Helpings were okay.I have ordered food pizza, Nachos .All of them were amazing.I can recommend dis restaurant to any one of my family member & friends because it is worth coming & it is value for money also.
---
Read All Reviews
Publish a Review
BOOK A TABLE
Earn Free Meals

Earn 100 EazyPoints per person on every booking and get closer to your free meal.
Know more
Other Relevant Links To The Chatter House, Epicuria Mall, Nehru Place
Other Casual Eclectic Restaurant Menus
Food Articles and Trends where The Chatter House is Featured
Popular Locations in Delhi NCR
---
Popular Cuisines in Delhi NCR
---
Top Restaurants in Delhi NCR
---