The Pasta Bowl Company
Cross Point Mall, Gurgaon
This price is indicative and exclusive of taxes
Today, 11:00 AM to 11:30 AM
Cross Point Mall, DLF Phase 4, Gurgaon
7861004444
INSIDER TIPS
They have a live kitchen which proves as a good show
Spaghetti Pomodoro E Basilico is a must-try dish
You can pair their Italian delicacies with your choice of wine
The ambience of The Pasta Bowl Company is very inviting with comfortable seating arrangements. Wooden walls adorned with quirky posters gives a peppy vibe to this not so spacious eatery. Some of the must have dishes are Lasagne, Chicken wrapped in Bacon, Baked Vegetables with Shells, Gnocchi and Pizza Ortaggi Siciliani.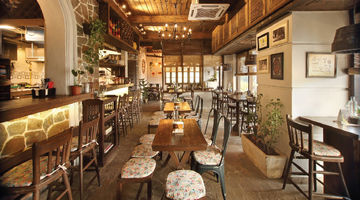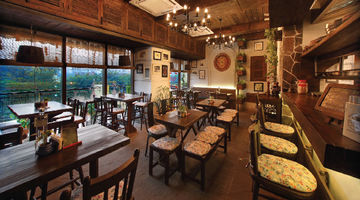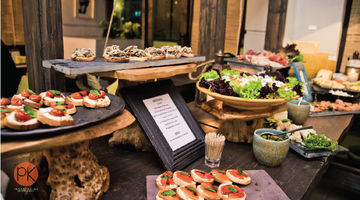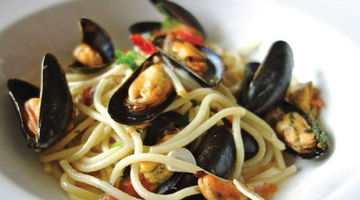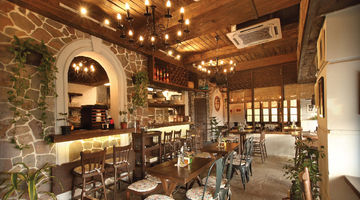 User Reviews on The Pasta Bowl Company , Cross Point Mall, Gurgaon
---
Overall Rating
(Based on 162 reviews)
Powered By
Food
Atmosphere
Service
Value
---
roaming_around2015
Posted on : 09 Aug, 2017

Romantic place, awesome food
Good for thin crust pizza. Authentic taste of Italian food, good ambience, feel really refreshed over there. I love this place and food.
---
803ricki
Posted on : 06 Aug, 2017

Best Italian Food in Gurgaon & Perfect Place for lunch
Great food, brilliant staff and excellent service define this place as a true kitchen & dining place away from home. You may can call this restaurant "My Family Kitchen" Italian food lovers must visit !! Keep up the great work team 👍
---
happygaurav
Posted on : 04 Aug, 2017

Best italian food.
Recently visited this place. Great experience .loved the spaghetti with pesto, home made pasta. Pizza thin crust ... Good experience overall.
---
Jatin A
Posted on : 18 Jul, 2017

Refreshing Italiano
Cross point mall is becoming a hub for eateries and have seen pasta bowl so many times until today that we decided to give a try. Nice old world charm decor with very cosy atmosphere. Well educated staff to welcome and guide you if you are not so used to Italian cuisine. Enjoyed milk shake, great coffee taste and very well prepared whole wheat pasta. Since it's a very first visit so not really in a position to comment what all to try. But the fact remains it's a great place with great food promise. I am surely gonna make more visits and would recommend it highly. Full marks to the promoters and the staff.
---
Bhupendra446
Posted on : 08 Jul, 2017

Bhupendra singh
Had enjoyed gr8 italian food .... Manmeet kumar entertain us pretty well.. love to come here always...
---
BOOK A TABLE
Earn Free Meals

Earn 100 EazyPoints per person on every booking and get closer to your free meal.
Know more
Other Relevant Links To The Pasta Bowl Company , Cross Point Mall, Gurgaon
Other Italian Restaurant Menus in Delhi NCR
Food Articles and Trends where The Pasta Bowl Company is Featured
Popular Locations in Delhi NCR
---
Popular Cuisines in Delhi NCR
---
Top Restaurants in Delhi NCR
---