This price is indicative and exclusive of taxes
Today, 10:30 AM to 11:00 PM
Cross Point Mall, DLF Phase 4, Gurgaon
7861004444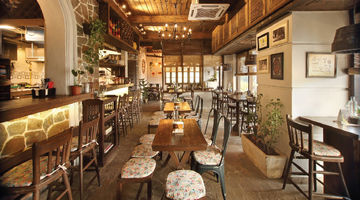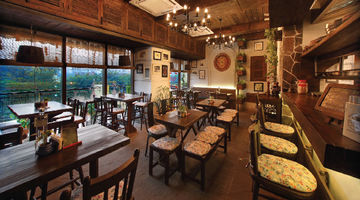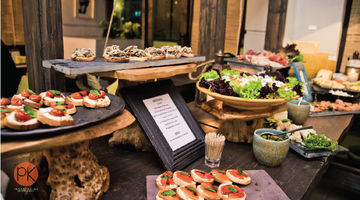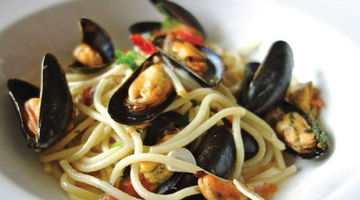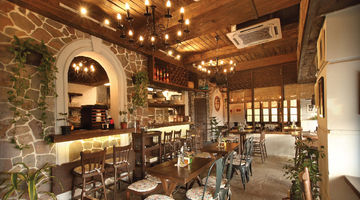 User Reviews on The Pasta Bowl Company , Cross Point Mall, Gurgaon
---
Overall Rating
(Based on 152 reviews)
Powered By
Food
Atmosphere
Service
Value
---
foodloverfromind2017
Posted on : 23 Jun, 2017

Lovely Experience -The Best Italian Food in Delhi NCR
I keep eating all type of food and i am always in hunt of new place and cuisine too. Italian is never new cuisine for me however I found the best food here at the pasta Bowl Company I was offered set Lunch Menu and i relish that so much that it is full meal experience. Dishes I tried 1) Mango ice Tea - very much refreshing and aromatic essence of fresh mango Appetizer - polo E Basilico Warm and very much refreshing because i love pesto - my favorite flavor Main on my plate - Pizza pollo Affumicato E spinaci - WOW is my words for this pizza Dessert - Cannoncini - Yummy and very rich by texture and flavour My friends tried their a' la ' carte menu as it was optional . All of us had a great lunch and we will definitely miss this experience for long... nevertheless Dinner with my family will be next deal at this place. Here is my rating for them below; Quality of food 10/10 Freshness of food 100% Quaility of service 10/10 Atmosphere - very elegant Ambience 10/10 Whoever understand and respect great food around the world must experience this restaurant ; it gives you feel of Sicily ITALY Thank you Team pasta bowl for such a warm hospitality
---
GautamSood87
Posted on : 20 Jun, 2017

FOR A TRULY ITALIAN EXPERIENCE
Bellissimo. It means beautiful in Italian and that's how this place and the food here is. Truly Italian. Had been on my list since too long cos of all the appreciation I have heard abt this place. This place is so refreshing and enjoyable for vegetarians Ambience - very subtle simple and on point. Cosy corners with loads of natural light making the place look all the more beautiful. Loved the brickwork, the huge clock and the furniture. Just made me feel very relaxed and warm. Food - they have just launched their new menu which is an awesome deal. The Cucina Con Amore menu is a full combo deal where you have a proper and very filling 3 course meal. Started with the Bruschetta - loved the truffle oil and mushroom bruschetta. We recommend you the Pizza Ortagi for the vegetarians. So refreshing and fresh because of the vegetables. Loved the olive oil oozing out and peperoncino chilli. Lovely. Tried the Spaghetti Pomodoro and Fusili Bianco. Genuinely Italian. The latter was very light and not the very heavy and cheese filled pastas we usually relish. The quality and texture of the spaghetti was very good. So smooth. Desserts - Cannoncini and Mango Panacotta. You have to have to have to go for mango Panacotta. The gooey texture made me fall in love with it. Cannoncini was a delight. So smooth so well textured. The subtle taste of the lime won my heart away. Also got a chance to chat with the team at tpbc. Wonderful, enthusiastic, passionate are few words to describe them. Chef Om, social media manager Ishita and Mr. Shashi are so warm. Chef Om is always so approachable. Try catching up with the team and you will love how they will explain you everything about Italian food and Italy. For a while I felt I have been to Italy sometime in my life
---
jitu_11
Posted on : 03 Jun, 2017

Fantastic
we went to this place just for random visit while i was in Delhi, the interior is charming and beautiful. i went with my family got a window side table, our server was perfect he suggested best dishes to try his suggestion like peach and lettuce salad was a great start and beautiful Mushroom risotto made our evening!!! my Mother liked that suggested food very much... great staff ...
---
Pushpender2014
Posted on : 02 Jun, 2017

Nice but not Great
Had heard a lot of praise for this place, went out for lunch on Sunday. The place was almost full, and menu had lot of options. Got a feeling they give primary attention to their regular customers and took some time to attend to us. The soup was really good in taste however the main course (Spaghetti & Marconi) were just about average. Obviously didn't meet the expectations to the full..might visit again and try something else...may be we will have a better experience.
---
Neel Pratap S
Posted on : 02 Jun, 2017

Food review !!
Visited this restaurant couple of days back... Just don't have words to explain how tasty the food was... The courtesy of the staff added to it...
---
BOOK A TABLE
Earn Free Meals

Earn 100 EazyPoints per person on every booking and get closer to your free meal.
Know more
Other Relevant Links To The Pasta Bowl Company , Cross Point Mall, Gurgaon
Other Italian Restaurant Menus in Delhi NCR
Food Articles and Trends where The Pasta Bowl Company is Featured
Popular Locations in Delhi NCR
---
Popular Cuisines in Delhi NCR
---
Top Restaurants in Delhi NCR
---