Tribe
Vasant Kunj, South Delhi
DELISTED : This Restaurant Has Been Temporary Closed!
This price is indicative and exclusive of taxes
Today, 12:00 PM to 01:00 AM
138/9, Aruna Asaf Ali Road, Vasant Kunj, New Delhi
+917861004444
INSIDER TIPS
Go on a Friday to enjoy their wildly popular Sufi nights
Definitely a go-to-place for bigger groups
Park your cars at your own risk if you're parking it outside
Primitive decorating ideas with wood art, extravagant tribal murals and bamboo cabanas adding to the aesthetic appeal forces one to draw a comparison with a tiny tribal settlement. Add one swanky floor with elegant seating arrangements besides the main restaurant, two fully equipped bars, one indoors and another out beside a huge dance floor and an impressive menu which boasts of seafood delight is already winning hearts. Lobster and cheese pasta, jasmine tea smoked salmon steak, wild mushroom ragout and rum mousse cake are some of the most popular dishes to order.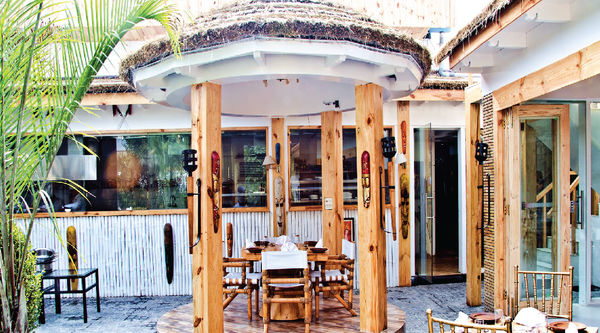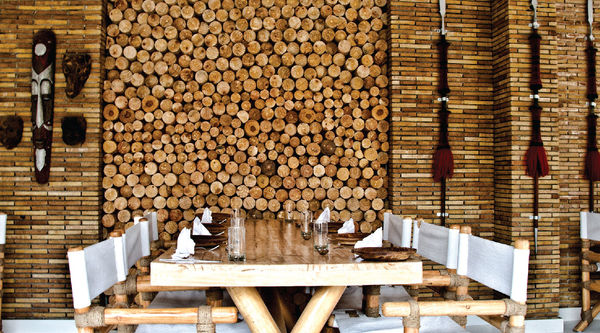 User Reviews on Tribe, Vasant Kunj, South Delhi
---
Ankit Vadhera
Posted on : 17 Jan, 2017
☆ ☆ ☆
Decent Place
The food at this restaurant was amazing.....Specially the starters.....The ambience of the restaurant was also very refreshing and vibrant....I had a great evening with my friends at this place ..I would say it is a perfect getaway place for some great delicacies.....One can also try the desserts which are on offer.....
---
Tanu Gupta
Posted on : 10 Jul, 2016
☆ ☆
Misleading Rating
We chose this place coz of the rating . It's not more than 15/30 instead of 23/30 as displayed . The service was bad and didn't have half the thing on the menu . The worst part was - Tables were not even clean . The food we chose was kebabs with paranthas and an Chinese noodles . The food was ok . But they were concentrating all there energy on their banquet hall booking . So we had to ask thrice for the parantha. I generally don't rant about a place but I had a doubt on the quality of food .
---
Vishal Narula
Posted on : 27 Dec, 2015
☆ ☆ ☆ ☆ ☆
Great ambience and food!
The food at Tribe is freshly prepared and they pay a lot of attention to the process of making the food which can be clearly seen. The pasta's were my favourite part of the meal. The prawn linguine and sea food tagliatelle were divine! Perfectly cooked pasta, seasoned really well and really succulent seafood. We tried one of their desserts, the tiramisu, and it was really really yummy. Tribe is awesome!
---
Kriti Trehan
Posted on : 19 Jul, 2015
☆ ☆
Quirky place, not-so-good food
I went to Tribe a few months back, so things might have changed (hopefully for the better). The restaurant looks outstanding and has been done up very quirkily - I fell in love with how it looked. We ordered the seared Scottish scallops, mushroom crusted fish, lobster cooked your way and a banoffee pie. The scallops were slightly undercooked, the fish rubbery, but the lobster was alright. As for the dessert, when we took a bite, we realised it tasted nothing like a banoffee. Upon calling this to the restaurant's attention, we were first told it was their style of a banoffee, and eventually we had the chef come and tell us it was a truffle (I think they mixed up my order for someone else's). However, the restaurant management was very nice about it, and apologised profusely for the disaster that our evening was. I unfortunately haven't had the courage to go back, because the very reason I went in the first place was the brilliant online reviews, and my own experience was quite to the contrary.
---
Vishal Narula
Posted on : 09 Apr, 2015
☆ ☆ ☆ ☆ ☆
A fantastic place with good food!
Tribe is an exceptionally interesting restaurant. The seating and the decor lives up to the name of the restaurant. It's best to eat under one of the huts that they have in the outdoors. The food is quite delicious and delectable. I tried the Crispy calamari salad, Zulu Tribe Lamb Skewers, Garlic Shrimps Pizza and Mushroom Crusted Fish. Everything eaten was a delight. I also tried their Grilled Pork Scallops and that was the best and now my favorite. A very interesting dish. A must visit place with friends and family.
---
Read All Reviews
Publish a Review
Nearby Bookable Restaurants
---
About Tribe
Tribe is a restaurant in Vasant Kunj, South Delhi which serves European and Mediterranean cuisine. The interiors are bright with various types of seating options, the outdoor hut seating being the best. It is one of the best restaurants in Delhi if one is looking for unusual and Innovative dishes. Fried prawns, beer battered fish fingers, Tunisian harissa spiced chicken wings are all must tries from the menu. The chocolate pizza is an unusual yet very sinful dessert.
Other Relevant Links To Tribe, Vasant Kunj, South Delhi
Other European Restaurant Menus
Popular Locations in Delhi NCR
---
Popular Cuisines in Delhi NCR
---
Top Restaurants in Delhi NCR
---