Yauatcha
Ambience Mall, Vasant Kunj
Rs 2600 for two
This price is indicative and exclusive of taxes
Chinese
Today, 12:00 PM to 01:00 AM
Ambience Mall, Level 2, Nelson Mandela Road, Vasant Kunj, New Delhi
7861004444
INSIDER TIPS
This is the sister restaurant of London's Hakkassan and features the duck salad that made Hakkasan famous
As this is a tea house, they also serve French style patisserie. The macroons are probably your best bet
As it is in a mall it is the perfect option for diners of all ages
A branch of the Michelin-starred London tea house, Yauatcha serves Delhi's best dim sum in a large trendily-decorated room in the Ambience Mall. You would be mad not to order the dim sum but remember that there are local variations; the famous baked venison puff becomes a chicken puff here! Stick to the cheung fun (rice flour pan cakes) and the other dim sum options and you will not be disappointed. The quality of the main courses and standards overall are excellent.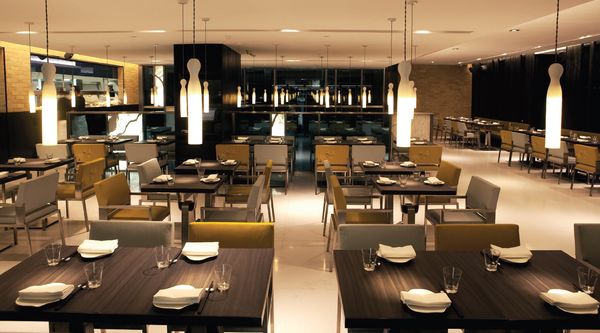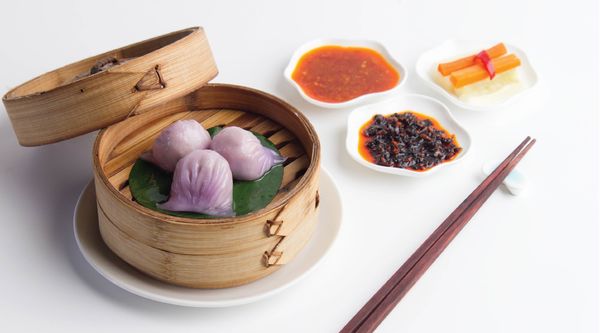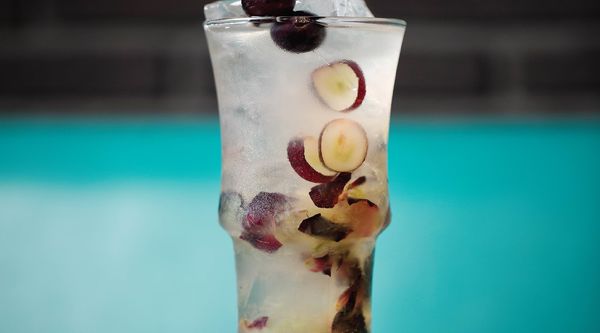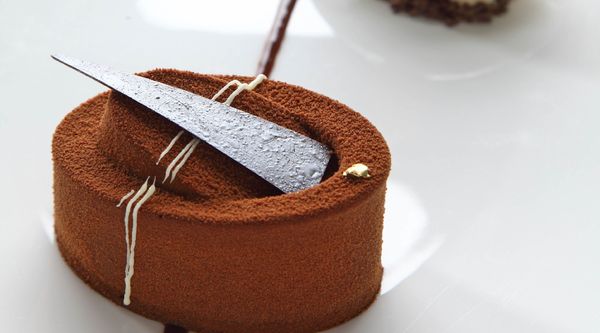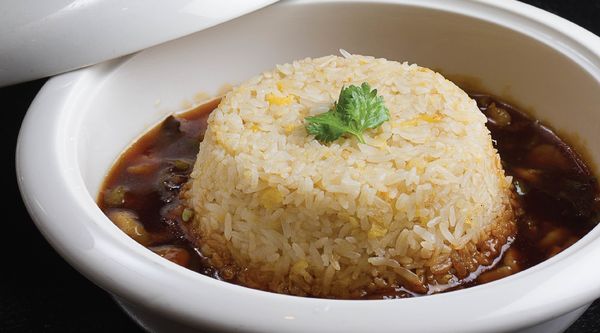 User Reviews on Yauatcha, Ambience Mall, Vasant Kunj
---
Apurva
Posted on : 08 Feb, 2017
☆ ☆ ☆ ☆
Amazing food!
Been to Yautcha a couple of times and for me it somehow didnt live upto all that hype created around it. The interiors are nice and simple with big lights on each table. The restaurant is not very brightly lit. The bar is quite big and looks really appealing. Havnt tried anything from the bar menu though. What we ate : We had the Taste of Yautcha menu which offers a four course meal at a VERY reasonable cost. Dimsums: Probably the best thing about this place are the Dimsums. Absolutely no complains there. We tried the Chicken wrapped in pokchoi ( steamed), prawn hargau and crispy duck roll ( fried). The steamed chicken with pokchoi had Szechuan sauce over it and tasted amazing. The hargau was also absolutely delicious. We almost fought for the last piece. The crispy duck roll was great too but just a tad bit sweet for me. Soup : We ordered the sweet corn soup and the hot and sour with shredded chicken soup. Didn't like the sweet corn soup at all. It was really bland. Thanks to the amazing sauces they have on the table, the soup became bearable . The hot and sour chicken soup was quite good though. Main course : For main course, we had the stir fry chicken and the Kung Pao chicken with egg fried rice and Singapore noodles. Both the main course dishes were good but nothing extraordinary. My favourite thing in the main course was probably the noodles which tasted and looked delicious. Dessert : We ended our meal with chocolate & salted caramel macroons and 2 different sorbets. Totally loved the salted caramel macroon. The staff was awesome enough to give us a free birthday dessert which was a hazelnut & chocolate mousse with honeycomb ice cream which is now one of my favourite desserts. Definitely going back only for the dimsums and the hazelnut & chocolate mousse but not for the main course.
---
Anisha Chopra
Posted on : 31 Jan, 2017
☆ ☆ ☆ ☆ ☆
Amazing
The restaurant is on my favourite list & among the top restaurants to taste authentic asian cuisine.. Added this review specially to acknowledge the service of the restaurant. I had a very pleasant experience over the food & service. I am a vegetarian so had a few queries over the menu but our attendant called the chef & he cleared every doubts we had over the ingredients & also asked for our likes so he could surprise us with the taste according to our taste buds.
---
Ankit Vadhera
Posted on : 15 Jan, 2017
☆ ☆ ☆ ☆ ☆
Awesome!
The food at this restaurant was amazing.....Specially the starters.....The ambience of the restaurant was also very refreshing and vibrant....I had a great evening with my friends at this place ..I would say it is a perfect getaway place for some great delicacies.....One can also try the desserts which are on offer.....
---

Deepali
Posted on : 04 Jan, 2017
☆ ☆ ☆ ☆ ☆
Dessert Heaven
If you are a dessert monger like me then you have to have to head out to Yauatcha. I have not tried its food but I can swear by this dessert they have. The Raspberry delice dessert is a dream come true for all those who are a fan of dark chocolate and berry infusions. It looks that the mousse structure will be very hard but to your surprise it is as soft as velvet, just a hint of touch and it breaks, so smooth. The raspberry ripple ice cream that comes with it, is another amazing component. In all this is a dessert that I will recommend without a doubt.
---
Tanupriya Bindal
Posted on : 27 Nov, 2016
☆ ☆ ☆ ☆ ☆
Great experience
An excellent dining experience.. Superlative service and food. Food portions are sized for individuals. Too good to be shared. The staff has good knowledge about food offered at restaurant and gave good recommendations for the dishes to be ordered. Dimsums were great . Dimsums with crispy vegetables were great. Udon noodles tasted so good. To top it all was jasmine flavored icecream.. One of the chinese restaurants i would like to visit again..
---
Read All Reviews
Publish a Review
BOOK A TABLE
Earn Free Meals
Earn 100 EazyRupees per person on every booking and get closer to your free meal.
Know more
About Yauatcha
Part of an international brand Yauatcha in Vasant Kunj, South Delhi is known primarily for its authentic Chinese cuisine and the great variety of dim sums and dumplings it has to offer. The delightfully flaky baked chicken puff, the golden pumpkin and pine nut dumpling, the truffle edamame dumplings and the skilfully made Shanghai xiao long bun with soupy inside are some of the best dim sums in Delhi. It is important that one keeps place for dessert, as the raspberry delice and chocolate mandarin tart are not to be missed. This impressive restaurant is one of the best places to eat in Vasant Kunj.
Other Relevant Links To Yauatcha, Ambience Mall, Vasant Kunj
Food Articles and Trends where Yauatcha is Featured
Best Places To Eat in Delhi NCR
Popular Cuisines In Delhi NCR
Top Restaurants To Eat In Delhi NCR
---
EazyDiner
---
---
By continuing past this page, you agree to Terms & Conditions and Privacy Policy. All trademarks are property of their respective owners.
© 2017 EazyDiner Private Limited. All Rights Reserved.