Agreed, Bangalore has close to 60 breweries and counting as of May 2019. And, while a cold brew is always welcome, there are times when you want the vibes of a good old pub, where some of the classics and some good grub are what you get. If you are looking for a place to party that is not a brewery, here is a list you may want to keep handy.
Indigo XP Koramangala, South Bengaluru
Take in the legendary Bangalore weather with the terrace seating at Indigo XP. With its Asian and Indian inspired menu, there is a great choice to go with your selection from the bar. From a range of cocktails to some great bottled beer, they have it all. The Char Siu Pork Belly and the Chocolate Lasagne are good picks.
(Rating: 4.5)
Book now! Click here
High Ultra Lounge Malleshwaram, West Bengaluru
There is only one place in Bangalore where you can be over 30 stories up in the sky and enjoy an evening out.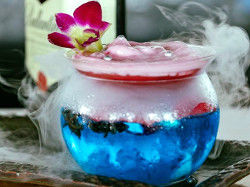 Guru, once a bartender at High Ultra Lounge may have left a long time ago, but Guru's Love Potion continues to rule supreme. \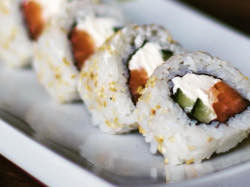 Asian food is great.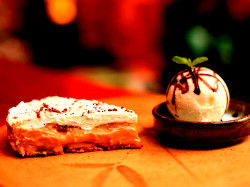 It is an expensive experience but one that you will definitely remember for a long time to come.
(Rating: 4.0)
Book now! Click here
Hammered, Cunningham Road, Central Bengaluru
With three outlets in the city, Hammered is always a great place to spend some time with the gang. Also a Hookah bar, they have some great flavours for you to choose from. Cocktails like the Midnight with Mary and Like it Sideways, are good options. And, do try the Chicken Sukka Golgappa.
(Rating: 4.0)
Book now! Click here
Skydeck by Sherlock, MG Road, Central Bengaluru
Overlooking the MG Road Metro Station, here is a pub that is quite large, but can offer you peaceful corners as well. The food and drink are great and the service very attentive. Peri Peri Dusted Fries, Chargrilled Chicken and the Chilli Pork are some good bets here.
(Rating: 4.0)
Book now! Click here
Monkey Bar, Indiranagar, East Bengaluru
The first among all gastropubs in the city, Monkey Bar constantly reinvents itself cocktails and menu keeping themselves relevant. Some favourites like the Maanga will remain eternal and their menu always hits the right spots.
(Rating: 4.0)
Book now! Click here
The Old Fashioned Bar, Koramangala, South Bengaluru
The whole idea with this space was to go back to the classics. So when you are here, do be sure to try out the Old Fashioned. Add to your list of must-try cocktails the LIIT. Katpadi Koli and Malabar Beef Dry Fry are good bets.
(Rating: 3.8)
Book now! Click here
Sometimes all you need is a good pizza and some beer and you are set when at a bar. Xtreme Sports Bar can assure you that. They have some great pizzas, The Murgh Tava Kurchan and the sizzlers here make great partners with anything from the bar.
(Rating: 3.7)
Book now! Click here
Slounge, Lemon Tree Hotel, Electronic City
Lemon Tree has always been a personal favourite – well-balanced cocktails, good food, particularly Asian, thanks to Republic of Noodles being attached to the bar. Definitely, try the Nasheela Jhinga and the Lemon Tree Martini here.
(Rating: 3.5)
Book now! Click here

Plan B, Marathahalli, East Bengaluru
One of the first American styled pubs in the city that continues to hold sway with a lot of people, millennial or otherwise. They have a great vibe and a very cool music set.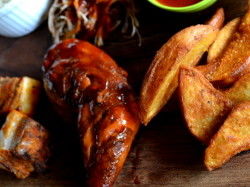 Their smoked meats menu is something to try and definitely their range of burgers and wings.