Barbeque Nation
Amanora Mall, Hadapsar
₹ 1500 for two
This price is indicative and exclusive of taxes
Multicuisine
Today, 12:00 PM to 03:00 PM, 07:00 PM to 11:00 PM
2nd Floor, East Block, Anmora Town Center, Anmora Park Township, Hadapsar, Pune
7861004444
Buffet Prices
Explore all buffet
A pioneering restaurant for grills, Barbeque Nation has perfected the art of serving meat-cuts; succulent pieces of chicken, fish and prawns, marinated in fiery red masalas and carefully strung across a dozen skewers promptly arranged on the charcoal grill is a heaven for meat-lovers also, there is a range of sauces and dips to choose from and the classic mayonnaise goes well with anything skewered. Its fish is delicious with the garlic and ajwain masala (Carrom seed masala) adding zing to the taste and flavour while the real soft core melts in the mouth.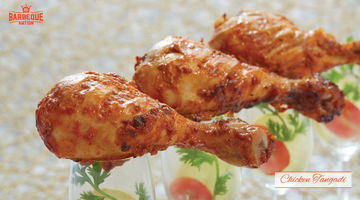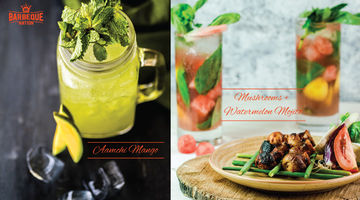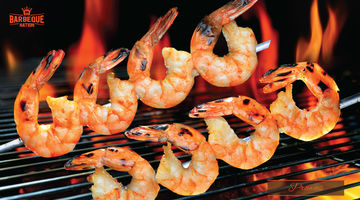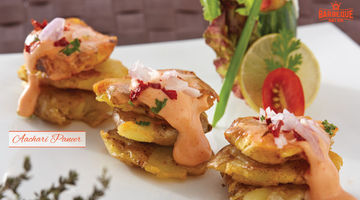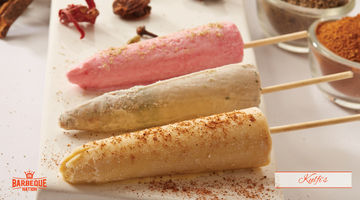 User Reviews on Barbeque Nation, Amanora Mall, Hadapsar
---
(4.0)
Overall Rating
(Based on 124 reviews)
Powered By
Food
Atmosphere
Service
Value
---
Bram M
Posted on : 05 Jul, 2018

nice food
Nice food! very nice starters and good maindish. very good service for a good price. will come here again!
---
Rajesh P
Posted on : 24 Jun, 2018

Great Place for Starter and Dessert
I am looking for a day when they come up with package where we should get only Starter and Desert and No main course and they should reduce price by marginal 75/ to 150/ depending on Veg / Non Veg / Lunch / Dinner / Weekday / Weekends...
---
Shoeb S
Posted on : 19 Jun, 2018

Perfect Barbeque
Perfect barbeque food, great taste and great variety.Main course is not preferable.Desert and kulfi is a must to be tried
---
Abhishek C
Posted on : 11 Jun, 2018

Barbeque Dinner
Average but not as per expectations. Low on taste and specials on live counters were below standards with below average taste .
---
Vatsalpune
Posted on : 08 Jun, 2018

Very good food
Barbeque nation has provided a very good experience for me and my family ..the food has been good but there was nothing different to be seen..the food has everything right the crispyness,the correct use of spices that could water anybody's mouth and polite staff to make the experience allover good...but the ambience was poor the lighting was just about correct but the walls and the AC on the ceiling looked very dirty..my next opinion would be to have a full-time pasta stall ..as I have known that you don't keep pasta full time and alternate between different special dishes...but pasta is very important for all restaurants and barbeque is just not barbeque when you don't have some red sauce pasta to spice it all up...the rest was alright and I am pretty impressed by the variety of kulfi they keep and good natured staff...all in all the restaurant has earned my critical appreciation and I would hope that the next time that I come the restaurant would correct all my remarks..
---
Earn Free Meals
Earn 100 EazyPoints per person on every booking and get closer to your free meal.
Refer Now
About Barbeque Nation, Amanora Mall, Hadapsar
Special Deals and Offers in Barbeque Nation, Amanora Town Centre, Hadapsar
If one thing can be said about Barbeque Nation is that it is surprising. The wonderful quality of food even after being so busy all the time stuns you and the surprise does not end there. Follow that with fun live grills and a generous luxurious buffet, which is guaranteed to blow your mind. Barbeque Nation will do fantastically for hardcore foodies and if you want to take someone special out for a good gastronomic treat for a Special Occasion then this place is ideal. Try the outpost at Anmora Town Center in Hadapsar, its quite spacious and comfortable.
Other Relevant Links To Barbeque Nation - Multicuisine Restaurant in Amanora Mall, Hadapsar
Other Multicuisine Restaurant Menus in Pune
Bookable Multicuisine Restaurants Near Amanora Mall, Hadapsar
Bottle Street Restaurant & Lounge, Seasons Mall, Magarpatta
|
The Grand Buffet, Seasons Mall, Magarpatta
|
BMG - Unplugged, Amanora Mall, Hadapsar
|
Cocoparra, Chandan Nagar, Pune
|
Urban Curry, Kharadi, Pune
|
Infinity Lounge, Mundhwa, Pune
|
1 Lounge and Restaurant, Koregaon Park, Pune
|
Texas Tower, Kharadi, Pune
|
The Bridge, Radisson Blu Hotel Pune Kharadi
|
Carmine, Radisson Blu Hotel Pune Kharadi
Food Articles and Trends where Barbeque Nation is Featured
Other Branches / Outlets of Barbeque Nation in Pune