Book Best Restaurants in Jaag Hotel, Chennai, Chennai with 2+ deals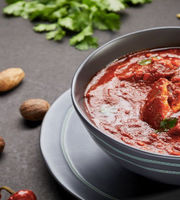 Dhaba Diner
Jaag Hotel, Chennai
Cost for two
₹

1000 approx
Cuisine
North Indian
Exclusive
25% off on food & beverage including alcohol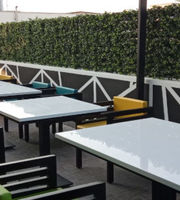 Trella
Jaag Hotel, Chennai
Cost for two
₹

1000 approx
Cuisine
American,Indian,Pan Asian
50% off on Alcoholic Beverages
List of Other Popular Cuisine Restaurants in Jaag Hotel, Chennai
---
Nearby Bookable Restaurants in Jaag Hotel, Chennai
Latest Food Trends Related to Jaag Hotel, Chennai
EazyDiner Highlights of Best Restaurants in Jaag Hotel, Chennai
With count of almost 2 restaurants EazyDiner presents to you an extensive list of eating joints from different cities from which you can pick up from.
Booking a table with EazyDiner will assure you a superb deal of a 25% Discount or a 15% Discount on each reservation. You will also enjoy a Mindblowing 50% Discount at some places.
Among the many delicious cuisines that come under our list, the city's most popular restaurants that get the maximum reservations are American or Indian cuisine.
Choose from over 2 restaurants in Jaag Hotel, Chennai and get a quick hassle-free table book for along with an exciting offer.
All the restaurants at EazyDiner gets judged by our very own Phantom and is credited with a fair review. The reviews are stated to guide you into making the right choice.