Delhi Club House
R K Puram, South Delhi
Rs 900 for two
This price is indicative and exclusive of taxes
Casual Eclectic
Today, 12:00 PM to 12:00 AM
G 03 Somnath Marg, Sangam Courtyard, R.K. Puram, New Delhi
7861004444
INSIDER TIPS
My favourites on the menu are the excellent shammi kababs, a channa-kulcha that comes straight from the streets of Amritsar, the wonderful cheese soufflé and pani puri in which the puris are air-fried for lightness
The 'classic' club dishes are a mixed bag. Their version of the Railway Mutton Curry is delicious with chunks of tender, boneless mutton but the roast chicken is a dud with the consistency of Styrofoam
The restaurant does not allow small children at certain times so call and check before taking the kids
Marut Sikka runs Kainoosh in Vasant Kunj and is one of Delhi's most successful upmarket wedding caterers. So, it is intriguing that he broke away from his money-spinning businesses to launch this casual restaurant dedicated to serving the best dishes from India's clubs. The menu sources all kinds of cuisines from superlative 'nano' idlis to a wonderful twice-cooked cheese soufflé, all of which are credited to the menu of one club or the other. You don't have to care too much about the provenance of each dish to recognize that this is excellent food, overseen by Sikka himself and cooked to the high standards that he is famous for. The room, on the ground floor of the new Sangam complex, is a cheerful re-invention of what a club bar should look like, service is swift and the prices are surprisingly reasonable for food of this quality.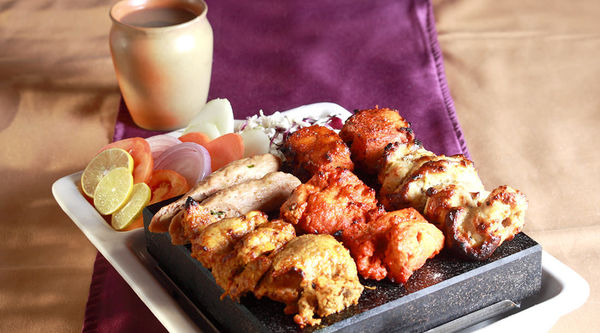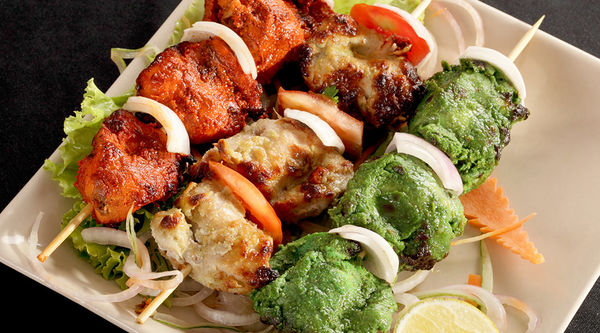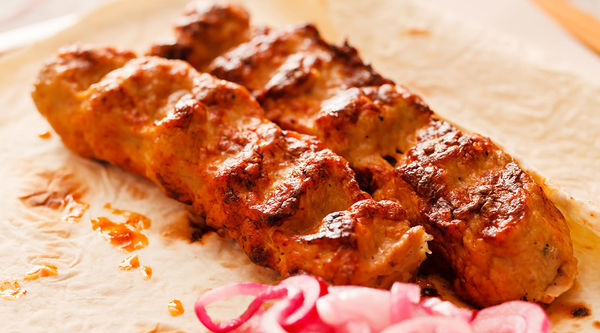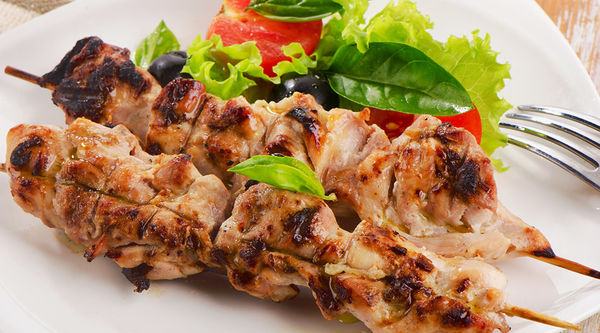 User Reviews on Delhi Club House, R K Puram, South Delhi
---
Noreen Chopra
Posted on : 22 Dec, 2016
☆ ☆ ☆ ☆
Must try
Delhi club house has managed to get the best dishes from various clubs. Even the place has been done up like that of a club. The place is very popular so there is a waiting all the time. The khao suey is a must have. The cheese balls, railway mutton curry, cheesecake are superb. A good place for lunch.
---
Usha
Posted on : 22 Sep, 2016
☆ ☆ ☆ ☆
Awesome! Loved every bit of the experience
Their food is absolutely amazing. The cocktails were fab too. As was the dessert, I tried the molten chocolate cake. The vodka pepper cocktail was especially good. The service was on point.Must have: railway mutton curry and rice, chole kulche, Agra kachoris, poori aaloo, fish, mini idlis, tikka masala and dal makhni and Bloody Mary Would only recommend 2 things : have a bit more more selection when it comes to the non veg section and 2 the spinach chaat isn't as spectacular as it's made out to be the portions are tiny like u wouldn't believe Had a fab lunch.
---
Anuja Sawhney
Posted on : 21 Sep, 2016
☆ ☆ ☆
Just about a visit !
Great looking place, good Ambience but very few and sad food options for vegetarians. Plus, they do not honour their deals at the end of the meal ! Am sure theyr doing great business coz of the bar n the music but just about worth a visit .. No great shakes about the place after all the hype I heard !
---
Sanya
Posted on : 20 Sep, 2016
☆ ☆ ☆ ☆ ☆
pocket full of sunshine
this place was a complete surprise. amazing menu. we tried the chilli paneer#fab, the thai red curry bento box (very good,), the yummy dosai platter and the veg momos which r very different n come with yummy sauces. service is fab.food is the star and its not too expensive. definitely go for it....n ull definitely go back again many times.
---
Tanu Gupta
Posted on : 06 Sep, 2016
☆ ☆ ☆ ☆ ☆
Great club food
This place has modelled itself on serving staple food from various clubs in india. It does not disappoint either on the food or the ambience. For mains we had the club poori, dosai platter, veg Pizza, thai veg bento, veg lasagne. Food was extremely good with special mention for club poori and dosai platter which are must halves. Overall a very good experience.
---
Read All Reviews
Publish a Review
BOOK A TABLE
Earn Free Meals
Earn 100 EazyRupees per person on every booking and get closer to your free meal.
Know more
Other Relevant Links To Delhi Club House, R K Puram, South Delhi
Other Casual Eclectic Restaurant Menus
Food Articles and Trends where Delhi Club House is Featured
Best Places To Eat in Delhi NCR
Popular Cuisines In Delhi NCR
Top Restaurants To Eat In Delhi NCR
---
EazyDiner
---
---
By continuing past this page, you agree to Terms & Conditions and Privacy Policy. All trademarks are property of their respective owners.
© 2017 EazyDiner Private Limited. All Rights Reserved.