Nero
Le Meridien, New Delhi
₹ 3000 for two
This price is indicative and exclusive of taxes
Cocktail Menu
Today, 11:00 AM to 12:30 AM
Le Meridien, Windsor Place, Connaught Place, New Delhi
7861004444
---
INSIDER TIPS
They have a sparkling wine cocktail menu. Do try the Vanilla Sky (lemon juice, vodka, vanilla, apple juice and sparkling wine)
Please keep in mind that the portions are small so order accordingly
Perfect for quiet, intimate meetings with clients over drinks
This gothic-styled bar at the Le Meridien with its plush black-leather couches and ornate chandeliers plays host to Delhi's elite business circle. It has a spacious smoking room and a wide selection of cocktails and whiskies; LIIT and Caprioska being the fastest-moving drinks. The whiskey connoisseur can go for the finer whiskies like Ballantine's, Talisker and Lagavulin, to name a few. Its tapas menu offers four - five dishes in the vegetarian and the non-vegetarian section each; the batter fried mushrooms and the chicken skewers are highly recommended.
Alcohol Served
Credit cards
Wheelchair Accessible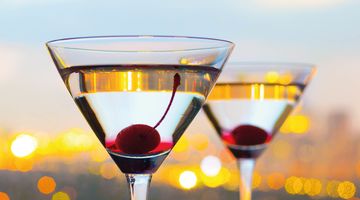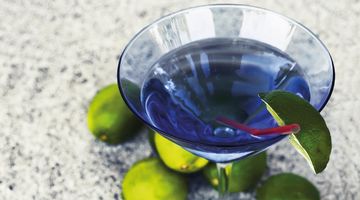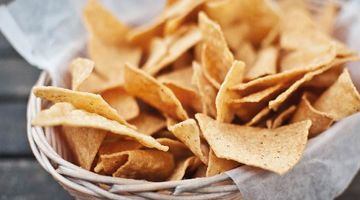 User Reviews on Nero, Le Meridien, New Delhi
---
(4.5)
Overall Rating
(Based on 16 reviews)
Powered By
---

The Nero Staff Will Make You Feel at Home
I love the guys at Nero. I have been at Le Meridien for almost three weeks now and every time I start missing home I stop in at Nero to have a beer and talk with the Manager Nikhil and the bartenders, Lakhshay and Ronit. They never fail to provide me with some good conversation and great service. If you are staying at Le Meridien do yourself a favor and have cold Kingfisher on a hot day and say hi to guys for me. You won't regret it. Cheers fellas!
---
Keith T
Posted on : 09 May, 2018

Nice surroundings and relaxed atmosphere
We visited Nero's whilst staying at Le Meriden hotel. Nero's bar is inside the hotel. The surroundings are very comfortable and the staff are very attentive. The cocktail list is very extensive with some creations we had never heard of. A great place for a quiet drink and chill ax.
---
Pranav B
Posted on : 07 May, 2018

DATE
Very good ambiance. Nikhil ( captian ) and Ronit ( bar ) Very good hospitality from both of them . Nice one .
---
pav35
Posted on : 09 Mar, 2018

Staff is not able to handle the services
It took us over 45 minutes to get the starters and repetitive reminder to serve Staff Lakshay and Chetan were not attentive to handle simple service Required more attention in services
---
AdamFitch
Posted on : 02 Mar, 2018

Excellent staff
I came here in the evenings during my stay in Delhi. The staff, including the bartender Lucky, Luckshy (sp?) was very nice, helpful and a great bartender. Recommended
---
Earn Free Meals
Earn 100 EazyPoints per person on every booking and get closer to your free meal.
Refer Now
About Nero, Le Meridien, New Delhi
Nero at Le Meridien Hotel in Connaught Place, Central Delhi is the most beautifully done up bar with ornate chandeliers, lush walls and black leather furniture. They have a great cocktail menu offering wide variety of drinks and finger food. The seating is comfortable and the place is really spacious. This place is most certainly the best restaurant/pub in CP. Nero is the perfect place for a relaxed evening over drinks with friends.
Other Relevant Links To Nero - Cocktail Menu Restaurant in Le Meridien, New Delhi
Other Cocktail Menu Restaurant Menus in Delhi NCR
Bookable Cocktail Menu Restaurants Near Le Meridien, New Delhi
My Bar Headquarters, Connaught Place (CP)
|
Lord of the Drinks, Connaught Place (CP)
|
My Bar Square, Connaught Place (CP)
|
Agni , The Park, New Delhi
|
Warehouse Cafe, Connaught Place (CP)
|
Knight Dine & Lounge, Connaught Place (CP)
|
Unplugged Courtyard, Connaught Place (CP)
|
Insomnia , Vivanta by Taj Ambassador, New Delhi
|
Harry's Bar + Cafe, Khan Market
|
Ek Bar, Defence Colony
Food Articles and Trends where Nero is Featured