Best Restaurants in Hilton Garden Inn, Gurgaon, Delhi NCR with 2+ deals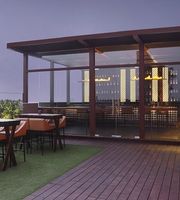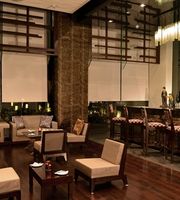 List of Other Popular Cuisine Restaurants in Hilton Garden Inn, Gurgaon
---
Nearby Bookable Restaurants in Hilton Garden Inn
Latest Food Trends Related to Hilton Garden Inn, Gurgaon
EazyDiner Highlights of Best Restaurants in Hilton Garden Inn, Gurgaon
With count of almost 3 restaurants in Hilton Garden Inn, Gurgaon, EazyDiner presents to you an extensive list of eating joints from different cities from which you can pick up from.
Each and every booking with EazyDiner comes with a special EazyDeal, ranging from 15% Discount or Mindblowing 50% Discount to 25% Discount. Why eat without a treat?
The best restaurants in Hilton Garden Inn, Gurgaon gets judged by our very own Phantom and is credited with a fair review. The reviews are stated to guide you into making the right choice.
Though each cuisine gets maximum spotlight at EazyDiner, you will find Finger Food cuisine and Cocktail Menu cuisine gets the most attention by the hungry diners.
At EazyDiner we bring to you a wide range of bookable popular restaurants along with a diverse cost range beginning from ₹ 2500 to ₹ 3000.
No matter how deep your pockets are, at EazyDiner you can shuffle through the low priced options starting from ₹ 2500 to the more high end places stretching to ₹ 3500.
Along with a problem free reservation at your desired place from a wide list of 2 restaurants in Hilton Garden Inn, Gurgaon, get an added bonus of an amazing deal.