Smaaash
DLF Cyber City, Gurgaon
This price is indicative and exclusive of taxes
Today, 11:00 AM to 01:00 AM
Cyber Hub, DLF Cyber City, Gurgaon
7861004444
INSIDER TIPS
It has an amazing bowling alley to kill your time for hours
A very social bar where people are usually mingling
You will not encounter any dull crowd
Perfect place to play and relax. It has a gaming arcade, a bar in the corner and a restaurant. Brightly lit walls and pillars, it is the best place for boys to chill with a pint of beer. The buffet they serve is cost effective and has great tasting options. One should definitely try their chicken biryani and the amazing egg pakoras. This place is not for the serious diners though.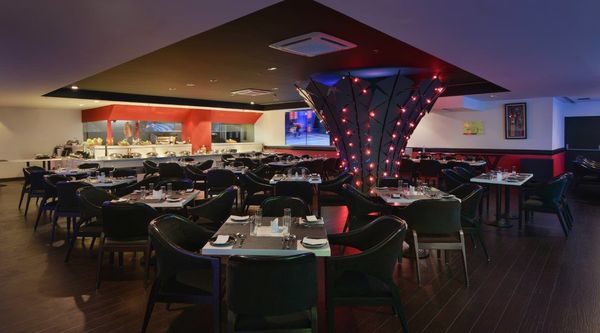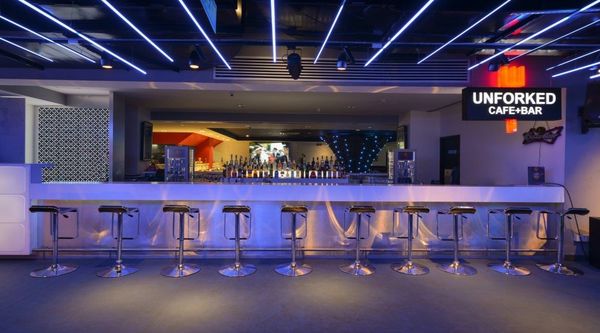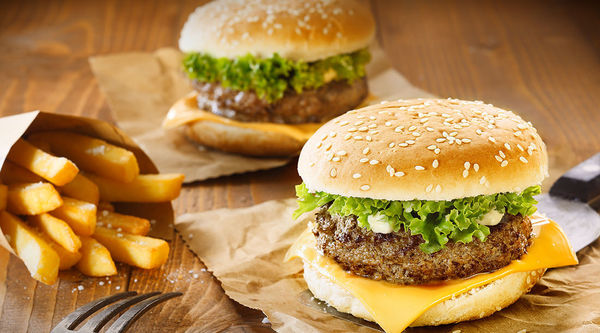 User Reviews on Smaaash, DLF Cyber City, Gurgaon
---
Kabir Midha
Posted on : 15 Nov, 2016
☆ ☆ ☆
Good sports but too noisy
I've been to this place just once a couple of months ago. The games are food however we had to wait a long time to get our turn for bowling. The place is noisy and this should be looked by the manager / management. The food was not eaten by us hence cannot comment on the same. Will be back for the sports.
---
Anshu Mittal
Posted on : 12 Oct, 2016
☆ ☆ ☆ ☆
good sports.. decent food
smaash has a good bowling alley and their virtual reality games are just awesome. i enjoyed the roller coaster ride. it was close to real roller coaster. we enjoyed the buffet. price is cheap and value for money. overall smaash offers a good deal for a team or group outing. must to go for virtual reality games.
---
Ramit Jain
Posted on : 05 Mar, 2016
☆ ☆ ☆
Nice but not ab elaborate buffet!
Visited the restaurant of Smaaash named "Unforked" twice within a week once for having their buffet lunch and the other day for having their buffet dinner. The restaurant is at the far end of the gaming centre and has nothing extraordinary to boast about in terms of the ambience. The ambience was really very dull. Though they have a big screen installed inside the restaurant which can attract the sports loving crowd. The buffet served is more or less the same in terms of number of options available during lunch and dinner. What will disappoint you is that they don't serve any starters in the buffet. Other than that they had nice and elaborate salad section. We tasted their clear soup which was quite nice. The breads available were good but far from being the best. Noodles and a basic gravy made up the oriental section. In the North Indian section, there were 3 veg dishes and around 2 non veg. The North Indian food was quite good, Dal Makhani being our favourite. For the desserts, there was an ice cream, gulab jamun and brownie, again the basic options that form a part of every buffet. The servers were courteous but slow. It took them long time to get even basic things like butter and breads. A thing I liked about the place was that the chef himself was standing near the buffet counter for the entire duration of our dinner to help us out. Overall the buffet at Unforked can be termed as a basic one with few options and nothing extraordinary!
---
Juhi Sharma
Posted on : 27 Dec, 2015
☆ ☆ ☆
Too loud
I have always wanted to visit smaash. I did one day and the place was too loud and crowded, probably because of the sports thing they have inside. the food was average and so were the drinks. they could have arranged the place better as most of the people come here for a random sports thing hence it is so crowded.
---
Kshitiz Gupta
Posted on : 23 Sep, 2015
☆ ☆ ☆
Gaming + Food
This place bring in a new concepts of virtual gaming and some are really good and innovative ones. The place is usually buzzing with group bookings thanks to corporate booking. But this at times is bad for other customers as certain games are blocked for the corporate and the waiting period for others becomes too much.<br /><br />Have just tried the veg starters and found them to be good and were decently priced as well.
---
Read All Reviews
Publish a Review
BOOK A TABLE
Earn Free Meals

Earn 100 EazyPoints per person on every booking and get closer to your free meal.
Know more
Other Relevant Links To Smaaash, DLF Cyber City, Gurgaon
Other Casual Eclectic Restaurant Menus
Popular Locations in Delhi NCR
---
Popular Cuisines in Delhi NCR
---
Top Restaurants in Delhi NCR
---