SodaBottleOpenerWala
DLF Mall of India, Sector 18, Noida
This price is indicative and exclusive of taxes
Today, 12:00 PM to 11:00 PM
DLF Mall Of India, Sector 18, Noida
7861004444
INSIDER TIPS
The menu has a few more add-ons from its Gurgaon familia!
The vegetarian berry pulao is actually tastier than the non-vegetarian version
There is an option of wheat bran pav for the health conscious
All your wits are instantaneously awakened as you walk into this brand new 'dikra' in Noida brimming with all the Irani café memorabilia to signs propagation 'No Outside food allowed', 'No Flatulence' etc; Kudos AD & Sabina Singh! Recommendations go all out for the hearty bohri kheema pav, delicious and thankfully not so greasy and the soft pav just helps mop it off the plate with ease. Another star item is the 'salli chicken', rich with spice and served with a sprinkling of crunchy salli (finely-cut crisp fried potato) on top. The Indian-Irani hybrid dish, berry pulav – is a yummy mouthful of its fluffy rice tossed with chicken, onions (original one uses Zeresch berries though). Stay for the tareli macchi, it is baked out here and the Goan choriz pav. Vegetarians should try the mushroom on khari, creamy and crunchy and the 'khattu meethu pumpkin', leaving just the merest hint of sweetness and sour, on the tongue. The 'egg Kejriwal' could do with a slight more spice. 'Lagan nu custard' with its impeccably well-adjusted sugariness and a caress of nutmeg makes for the flawless sweet ending! All in all, this Parsi café is great fun with a distinction on affordability; young chef Anahita Dhondy is sure doing a great job.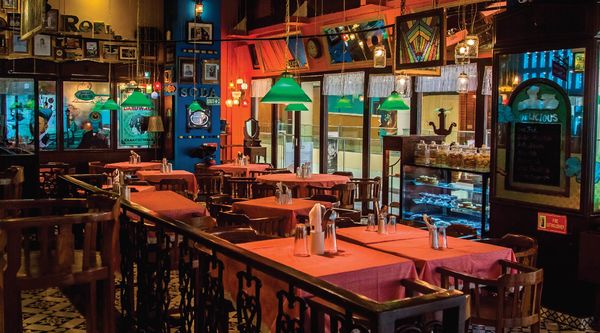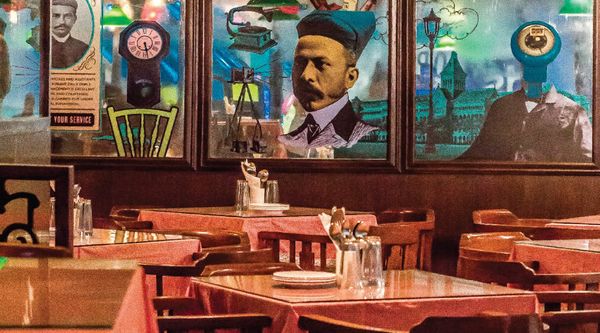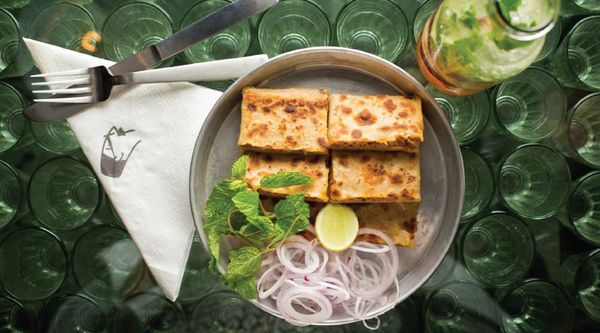 User Reviews on SodaBottleOpenerWala, DLF Mall of India, Sector 18, Noida
---

Priyanka Daksh Sharma
Posted on : 09 Nov, 2016
☆ ☆ ☆ ☆ ☆
Just Awesome!
I had a good meal at a restaurant after a long long time... Amazing ambiance. SBOW serves super tasty food in sufficient quantity. Their service is also quick and nice! Soda bottle special Cold coffee, pav bhaaji in iconic dabbawala style of Mumbai, onion bhaji pakoras with green chutney and stuffed cutlets , akuri with roti are a must try!
---
Karan Kaul
Posted on : 08 Nov, 2016
☆ ☆ ☆ ☆
Nice experience
It had a nice and difference ambience as compared to any pub. We ordered rasberry soda, cold coffee, egg kejriwal and chicken fiste. Drinks were really nice but chicken was okay okay...and not to forget egg kejriwal was really awesome....we ordered it twice it was that yummy....overall a nice experience.
---
Dinesh Kumar
Posted on : 31 Oct, 2016
☆ ☆
Average food
I ordered Kandi bhajia which was really too good and one vegetable patio which was of less than average quality. The taste was not what was expected from the soda bottle wala. In addition, I ordered two irani Chai which was of good taste. The overall experience of my today's visit less than average.
---
Rohit Talwar
Posted on : 16 Oct, 2016
☆ ☆ ☆
A different experience
Good place which speaks parsi all around. uniquely decorated with buckets used as lamps to colored glasses on the windows. My recommendations Drinks Sekanje bin made bin made from jaggery, mint and plums Parsi falooda Starters Aloo tikki Spicy mushrooms Mains Berry pulao Vegetable patio Don't order the veg Dhansak only the mutton Dhansak is good :P
---
Tushar Bhatia
Posted on : 15 Oct, 2016
☆
Worst Resturant
The Food Was Not Good Service very slow prices are also high The Food does not taste as it should be I will never go to this resturant again We Order Pulao not at all good cheese fries they were kind of average onion pakodas so oily Qty was also less They should atleast serve in good plates they were kind of aluminium of old era and not clean also
---
Read All Reviews
Publish a Review
BOOK A TABLE
Earn Free Meals

Earn 100 EazyRupees per person on every booking and get closer to your free meal.
Know more
Other Relevant Links To SodaBottleOpenerWala, DLF Mall of India, Sector 18, Noida
Other Parsi Restaurant Menus
Other Branches/Outlets of SodaBottleOpenerWala
© EazyDiner Private Limited