The Colony Bistro
Lajpat Nagar 4, South Delhi
4.0
|
58 Reviews
This price is indicative and exclusive of taxes
Today, 12:00 PM to 12:30 AM
C 31, Amar Colony Main Market, Lajpat Nagar IV, New Delhi
7861004444
INSIDER TIPS
Their sizzlers are their most popular offering
Whether you are looking for North Indian, Middle Eastern or grills, you will find it here
They have seating aimed at every age group, so do not hesitate to bring your parents along
The cheeriest place ever; that too in a most surprising location, surrounded as it is with shops selling wedding lehengas and sports goods. The entire area is homely and unpretentious and The Colony Bistro keeps up that spirit. Their menu is crammed with comfort food of the pizza and burger kinds, but there are also ambitious salads and main courses: well-cooked and tasty that have catapulted the eatery into the most popular one hereabouts, one that is a huge hit with students and families alike.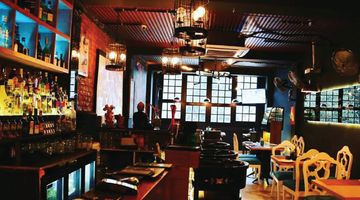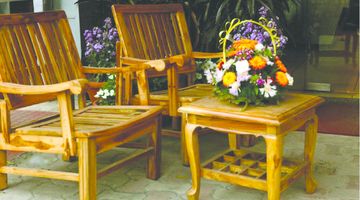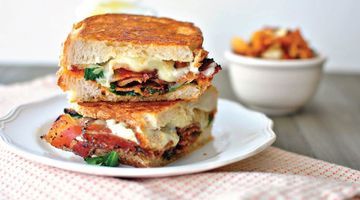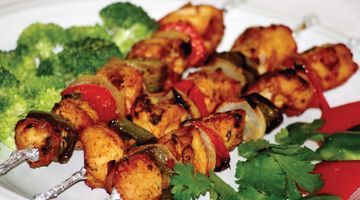 User Reviews on The Colony Bistro , Lajpat Nagar 4, South Delhi
---
Overall Rating
(Based on 58 reviews)
Powered By
Food
Atmosphere
Service
Value
---
Amit M
Posted on : 14 Jun, 2017

Overcharging Crooks
They Overcharge customers. First they levy 10% on the bill item. Then they add VAT to it (which they should've just levied on food). Then a 10% service charge is added (which the Supreme Court has ruled optional) and finally a 6% Service Tax. I am sure the "additional" tax is not sent to the Excise Deptt. In effect you end up paying 20% extra on food. Crooks.
---
Nagendra K
Posted on : 15 Apr, 2017

Great food
Good food with great ambience.... Price is little but high but still worth it . Staff is also well mannered..
---
raghvi_15
Posted on : 14 Mar, 2017

Good place for semi formal outing
A small cafe amidst the hustle bustle of a busy Amar Colony. Though place is famous for its street food but this cafe also offers good food and drinks for people who don't enjoy street food much and need a place to sit. They have also started roof top restaurant where parties can be arranged,
---

Best experience ever
Just the relaxation you need during hectic college days. #butterchicken #livemusic #lemongrilledfish #happyhours #rooftop. Just the perfect evening and food.
---

Perfect place for dinning
I visited bistro on dussehra with my family it was my first and the best experience with bistro . It provides you with numerous variety of food like Mughlai Continental Italian and North Indian at very affordable prices Its a perfect place to hangout with friends and family.
---
BOOK A TABLE
Earn Free Meals

Earn 100 EazyPoints per person on every booking and get closer to your free meal.
Know more
Other Relevant Links To The Colony Bistro , Lajpat Nagar 4, South Delhi
Popular Locations in Delhi NCR
---
Popular Cuisines in Delhi NCR
---
Top Restaurants in Delhi NCR
---