Be it a party or just a casual dinner or lunch, Indiranagar has become a crowd favourite. With a thriving number of restaurants, pubs and breweries, the area is gaining popularity among people of all age groups.
Here are the 5 best places you would never wish to skip when in and around Indiranagar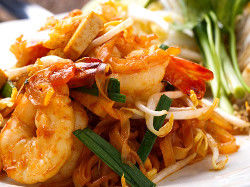 Mamagoto, Indiranagar, East Bengaluru
With interiors inspired by Japanese manga designs and a plethora of authentic South East Asian delicacies, Mamagoto is a perfect place to dine at if you relish Pan-Asian food. Their signature Rice Bowls, Noodle Bowls and Woks are always a hit.
Cost for 2: Rs 1100
Must-haves: Smoky BBQ Pork Belly Bowl and Teriyaki Meal in a Bowl
Book now! Click here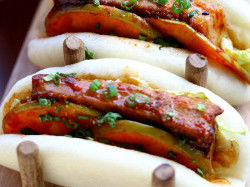 The Fatty Bao, Indiranagar, East Bengaluru
There is nothing more flattering than a mouth-melting platter of sushi and dim sums, and, when you are at The Fatty Bao, there is no chance of missing it. Their refreshing mocktails are worth-a-try, for those who do not prefer alcohol. Also, you can opt for outdoor seating as well.
Cost for 2: Rs 1600
Must-haves: Chicken Rice and Beef Jungle Curry
Book now! Click here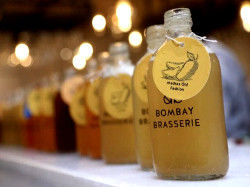 Bombay Brasserie, Indiranagar, East Bengaluru
The blue and white interiors give this café and bar a quite soothing vibe for a casual lunch or dinner with friends. The place remains a crowd favourite for its refreshing cocktails and finger-licking Chakna.
Cost for 2: Rs 1800
Must-haves: Chili Cheese Kulcha and Fiery Prawn Thecha
Book now! Click here
Smoke House Deli, Indiranagar, East Bengaluru
Treat your taste buds with their lip-smacking pizzas and risotto or start your day with their delicious breakfast options at this all-day dining European restaurant. And, if you are a salad lover, you must try their filling salads. Besides, the pure white interiors add a hint of calmness to this place.
Cost for 2: Rs 1500
Must-haves: Wild Mushroom Risotto and Pan Roasted Jerk Chicken with Grilled Vegetables
Book now! Click here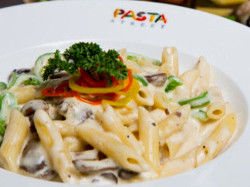 Pasta Street, Indiranagar, East Bengaluru
An Italian eatery, Pasta Street, boasts of its lavish and elegant interiors which creates a classy ambience for its diners to feast on its brilliantly prepared pizzas and pasta. Pair your meal with their wine cocktails or opt for a refreshing mocktail.
Cost for 2: Rs 1300
Must-haves: Chilli Garlic Pizza and  Creamy Cheese and Chopped Spinach Pasta
Book now! Click here
*EazyDiner Promotional Feature*