China Club
MG Road, Gurgaon
₹ 1900 for two
This price is indicative and exclusive of taxes
Chinese
Today, 12:00 PM to 03:00 PM, 07:00 PM to 11:00 PM
Lobby Level, Tower C, Global Business Park, MG Road, Gurgaon
7861004444
---
INSIDER TIPS
It has a nice dining room that may be reserved in advance for private dining functions
The Chef truly excels in the prawn preparations, slightly pricy but you won't regret it
Compared to other free standing restaurants like Mainland China, China Club is on the pricier side with chicken main courses priced at around Rs 600/- but the food is good
The China Club is famous for its Sichuan cuisine; the spicy food from this region has always been popular with the local diner and this restaurant delivers on all counts. Located in an office district, it attracts the working/business lunch crowd and gets a more casual/family clientele in the evenings. Its elegant decor and well-appointed seating and modern interiors flush with natural light, make this a good venue for slightly formal meals as well.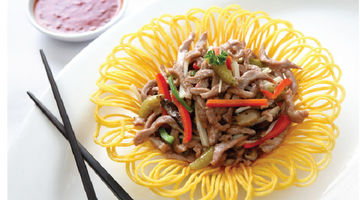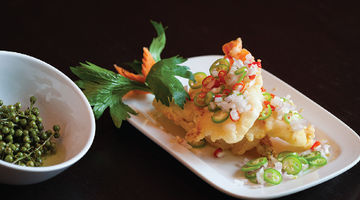 BOOK A TABLE
Earn Free Meals
Earn 100 EazyPoints per person on every booking and get closer to your free meal.
Know more
About China Club, MG Road, Gurgaon
One of the best places in town for an authentic Sichuan meal, China Club on MG Road, Gurgaon serves high quality Chinese food. It gets most of its clientele on weekdays from the offices in the vicinity. The décor is typical of a classy Chinese restaurant with lanterns hanging from the ceiling and a private dining are perfect for business lunches. In terms of food, the sautéed prawns with celery and preserved chilli are juicy and the chicken with ginger and spring onions is one of the best dishes on the menu. It also has a fixed brunch on Sundays that is value for money. The location of the restaurant is also favourable as it is one of the best restaurants near MG Road metro station.
Other Relevant Links To China Club - Chinese Restaurant in MG Road, Gurgaon
Other Chinese Restaurant Menus in Delhi NCR
Food Articles and Trends where China Club is Featured