China Club
MG Road, Gurgaon
This price is indicative and exclusive of taxes
Today, 12:00 PM to 03:00 PM, 07:00 PM to 11:00 PM
Lobby Level, Tower C, Global Business Park, MG Road, Gurgaon
7861004444
INSIDER TIPS
It has a nice dining room that may be reserved in advance for private dining functions
The Chef truly excels in the prawn preparations, slightly pricy but you won't regret it
Compared to other free standing restaurants like Mainland China, China Club is on the pricier side with chicken main courses priced at around Rs 600/- but the food is good
The China Club is famous for its Sichuan cuisine; the spicy food from this region has always been popular with the local diner and this restaurant delivers on all counts. Located in an office district, it attracts the working/business lunch crowd and gets a more casual/family clientele in the evenings. Its elegant decor and well-appointed seating and modern interiors flush with natural light, make this a good venue for slightly formal meals as well.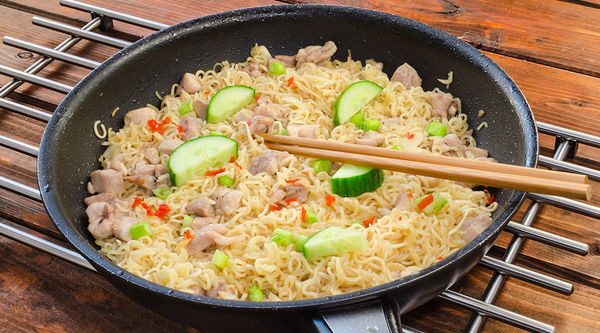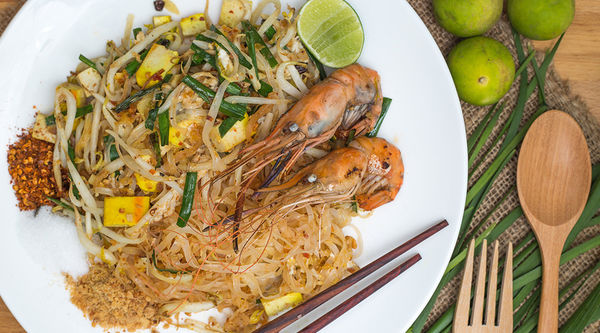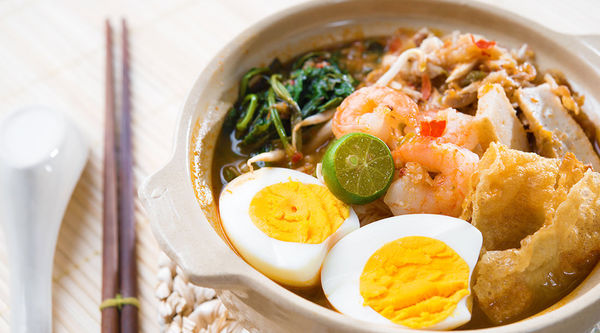 User Reviews on China Club, MG Road, Gurgaon
---
Kabir Midha
Posted on : 14 Nov, 2016
☆ ☆ ☆
Poor service
This place was visited very regularly by me and my family but off late I have been very disappointed with the service and also the food quality. The surprising part is that even when this was brought to the managers notice he chose not to do anything about this. The only good factor now is the location who all those who stay in Gurgaon.
---
Asmita Chanda
Posted on : 21 Jul, 2016
☆
Seems like the good reviews have gone to their head and the service has gone down the drains
I keep ordering lunch through China Club for my senior leaders as they prefer the food to a great extent. However, when it comes to service and co-ordination the restaurant fails to do justice to it food. The manager Vikram Agarwal, doesn't seem to have an attitude to delight his customers and every time I place an order, he manages to bring up some new kind of "company policy" making it impossible to co-operate with him. He is only good at one thing which is arguing. This is not really something which suits a restaurant of this calibre. Hospitality infers that you need to be humble and accommodating to an extent where both parties are at a win-win. However, I don't think I'll be ordering from them anytime soon in future coz it's just a waste of time to try an deal with someone like this. Tip : You might want to dine there, instead of ordering. And try not to mess with Vikram.
---
Ritu Sharma
Posted on : 01 Jun, 2016
☆ ☆ ☆ ☆
A must visit place for Chinese food lover
A must visit place for Chinese food lover, better than any other Chinese restaurants in the city. Ambiance is very good, the food is amazing and the service is good. With a varied variety of dishes, hygiene well maintained makes the food more tempting, courteous and friendly staff was quick on delivery!!!! I would like to recommend to other friends as well and will come again .
---
Kshitiz Gupta
Posted on : 24 Oct, 2015
☆ ☆ ☆ ☆
Superb Experience..!!
I am not really a very big fan of Asian cuisine...but food @ China Club is one exception. Went to this place for an office team lunch. We ordered "Stir Fried Asparagus " for starters and it was simply outstanding. While the main course was overshadowed by the taste left by the Asparagus but it was also good. Jasmine Tea served is complimentary . While the food is good ... but one thing that stands out is the exceptional hospitality experience. The staff is very well trained and knows the menu pretty well. I am definitely visiting these guys again.
---
Rahul
Posted on : 17 Jun, 2015
☆ ☆ ☆ ☆ ☆
Nice Ambiance
first of all i would like to talk about ambiance..which was really nice...delivery of food was on time and they way they delivered was really good.neat and clean tables ...hygienic food and tasty as well. i would like to recommend to other friends as well and would like to come again .
---
Read All Reviews
Publish a Review
BOOK A TABLE
Earn Free Meals

Earn 100 EazyPoints per person on every booking and get closer to your free meal.
Know more
About China Club
One of the best places in town for an authentic Sichuan meal, China Club on MG Road, Gurgaon serves high quality Chinese food. It gets most of its clientele on weekdays from the offices in the vicinity. The décor is typical of a classy Chinese restaurant with lanterns hanging from the ceiling and a private dining are perfect for business lunches. In terms of food, the sautéed prawns with celery and preserved chilli are juicy and the chicken with ginger and spring onions is one of the best dishes on the menu. It also has a fixed brunch on Sundays that is value for money. The location of the restaurant is also favourable as it is one of the best restaurants near MG Road metro station.
Other Relevant Links To China Club, MG Road, Gurgaon
Other Chinese Restaurant Menus
Food Articles and Trends where China Club is Featured
Popular Locations in Delhi NCR
---
Popular Cuisines in Delhi NCR
---
Top Restaurants in Delhi NCR
---