Raasta
Cyber Hub, Gurgaon
DELISTED : This Restaurant Has Been Temporary Closed!
This price is indicative and exclusive of taxes
Today, 12:00 PM to 12:00 AM
Cyber Hub, DLF Cyber City, Phase 2, Gurgaon
+919599316288
INSIDER TIPS
If you are with a group and looking for value for money, try the bongtails, the purple haze being the unanimous favourite amongst the regulars
They have happy hours from 12 pm to 9 pm throughout the week on all IMFL and IMFL-based cocktails in which case the LIIT is most recommended
Their weeknights also get packed quickly, so come early to find your favourite seat
Pledging allegiance to legends like Bob Marley and Jimmy Hendrix, this Caribbean-themed lounge with its witty signage, cheerful ambience, spacious patio and comfortable couch seating makes for the perfect place to enjoy an evening with friends. The beverages and food strike a good balance between conventional and innovative. Drinks like the Chocolate Kiss and Real Me pack a sweet but potent punch and grow on you with every sip. Dishes like the creole chicken with silky garlic mashed potatoes and tangy sauce and the Caribbean grilled cheese with bacon are stuffed with an abundance of molten cheese. The karaoke night and live gigs only add to the overall experience.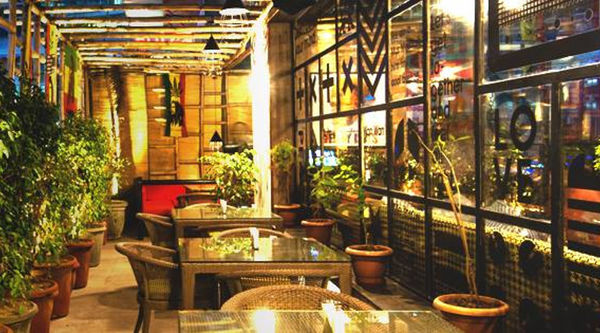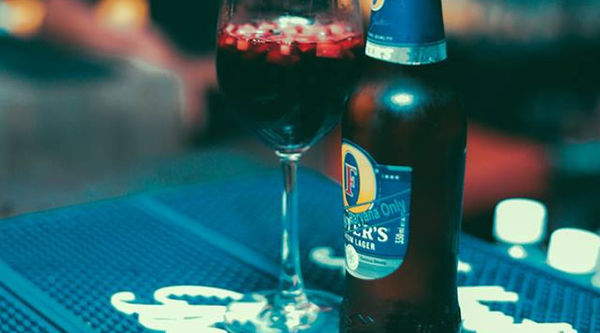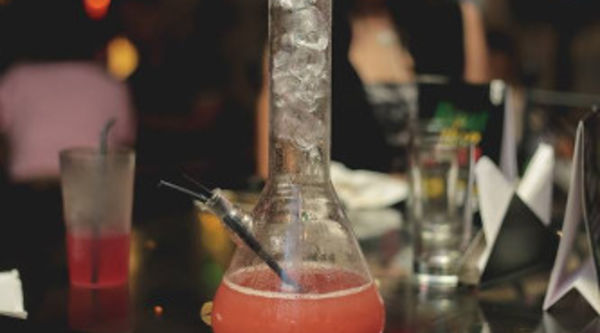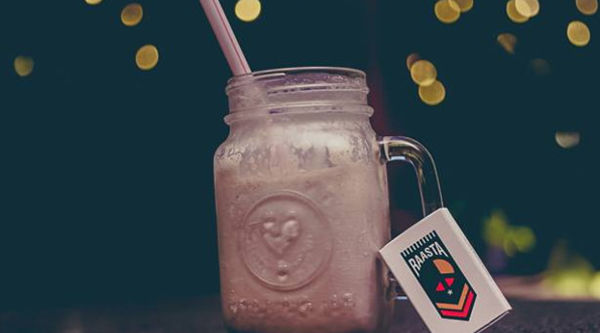 User Reviews on Raasta, Cyber Hub, Gurgaon
---
Rajiv Aneja
Posted on : 07 Jan, 2017
☆ ☆ ☆ ☆
A chill out place
The resturent is on the upper floor of cyber hub The place is good to catch up for a quite lunch with friends In the night it's a happening lounge with great music The food is decent and if you want to try out some new cocktails check out Bongtails They have good service staff and it is decently priced
---
Sameeta Mandal
Posted on : 05 Jan, 2017
☆ ☆ ☆ ☆
Team Get together - Best deal through EazyDiner
13 Pax We went for team dinner on Tuesday and got a best deal with Eazy Diner representative - Sameer. Its a cool place to hangout with good music. Crowd was not much due to weekday, food was 3/5 as their service took a lot of time to bring food to table. Sticky toffee desert was my fav ! Over all it was a good experince
---
Chirag Jain
Posted on : 18 Nov, 2016
☆
Don't honor Eazy Diner booking. Status: "Confirmed Waiting"
Raasta at Cyberhub sucks seriously. After getting confirmation from Eazy Diner, when I reached restaurant right on time, they said your booking is Confirmed Waiting. Aha, a new terminology which only they understand. Such a poor service, useless staff at reception. Asked me to wait at bar for half an hour. Then what's the point of reservation?
---
Kriti Mrinalini Thakur
Posted on : 23 Sep, 2016
☆ ☆ ☆ ☆
lunch with friend
had boojed this place for lunch with a friend..... I would rate this restaurant at 4... the service is impeccable and the food was really delicious. ordered the vodka pasta and california potatoes.. both were really good.... The drinks are really nice..... and refreshin...had the mock tails and will definitely come here again
---
Ankit Vadhera
Posted on : 05 Sep, 2016
☆ ☆ ☆ ☆
Great Evening with Friends
Raasta at cyber hub is quite good. I went on friday evening with my friends to have a great evening. The music at this place is quite good. Drinks were good and in starters we ordered jerk jamaican chicken which is sumptuous. In main course we ordered a pizza which yet again was quite good in taste. Overall the experience at this place was good!
---
Read All Reviews
Publish a Review
Nearby Bookable Restaurants
---
About Raasta
A little birdie told me the cyber hub regulars have a new favourite. A snazzy Caribbean themed lounge "Raasta". The place has gained popularity with its reggae superstars bob Marley, jimmy Hendrix, and bob Dylan gracing the walls. The young party goers have formed a keen attachment to this place cause of its character and superb service. Besides the great Caribbean food they hold live gigs and karaoke nights to keep you in the mood. Loud and musical variations of bob.
Marley is amusing to hear with the purple haze inside you. Raasta have devised concoctions like bongtails served in hukka glass to keep you hazy through the night. Classic LIITs are most ordered drinks. The pitcher with meeze platter and Caribbean chicken strips will suit you well if you are partying with the gang. They have innovative menu with jalapeno cheese cigars, raastawich, rum spiked lamb bongs and Caribbean oven roasted potatoes. To fill you up they offer fish and chips, classic mama's Jamaican jerk chicken, jambalaya and assorted pizzas. The menu is wide with entrees which can be eaten as main if you want to fill your tummy with pitcher of drinks. The raastapasta section contains classic pasta with main sauces. But the dessert part will leave you swooning with delight. Sticky toffee pudding and Cuban flan can be enjoyed in the outdoor sitting area smoking on your hukka or a simple cool beer.
The patio is preferred by the crowd for it gives an awesome view of the hub. This Cuban night will not even cut a deep hole in your account. Within fifteen hundred you will have a wonderful evening attended on the waiting and happy staff. The crooning jimmy Hendrix romances you reminding you of swaying beaches of Caribbean islands and pleased crowd will make you glad to be there. Raasta is a lovely addition to this hustle bustle of the hub. Red, green, gold walls and witty signage portrays a rebel theme. The lounge is comfortable and summons you to come again.
Other Relevant Links To Raasta, Cyber Hub, Gurgaon
Other Cocktail Menu Restaurant Menus
Food Articles and Trends where Raasta is Featured
Other Branches/Outlets of Raasta