Raasta
Cyber Hub, Gurgaon
3.5
|
59 Reviews
This price is indicative and exclusive of taxes
Today, 12:00 PM to 12:00 AM
Cyber Hub, DLF Cyber City, Phase 2, Gurgaon
7861004444
INSIDER TIPS
If you are with a group and looking for value for money, try the bongtails, the purple haze being the unanimous favourite amongst the regulars
They have happy hours from 12 pm to 9 pm throughout the week on all IMFL and IMFL-based cocktails in which case the LIIT is most recommended
Their weeknights also get packed quickly, so come early to find your favourite seat
Pledging allegiance to legends like Bob Marley and Jimmy Hendrix, this Caribbean-themed lounge with its witty signage, cheerful ambience, spacious patio and comfortable couch seating makes for the perfect place to enjoy an evening with friends. The beverages and food strike a good balance between conventional and innovative. Drinks like the Chocolate Kiss and Real Me pack a sweet but potent punch and grow on you with every sip. Dishes like the creole chicken with silky garlic mashed potatoes and tangy sauce and the Caribbean grilled cheese with bacon are stuffed with an abundance of molten cheese. The karaoke night and live gigs only add to the overall experience.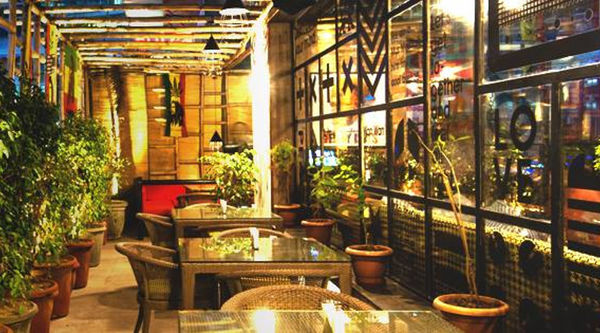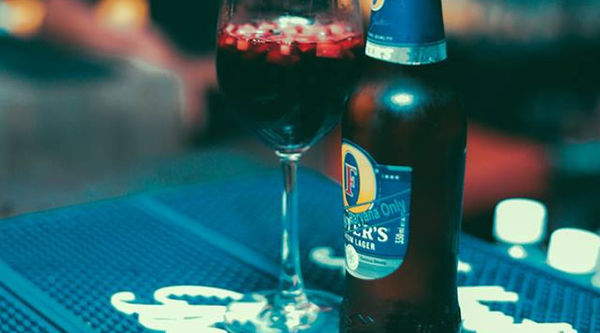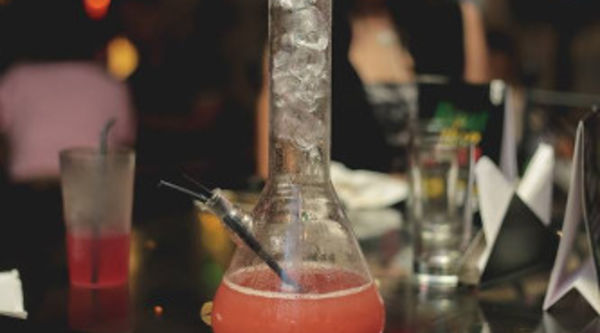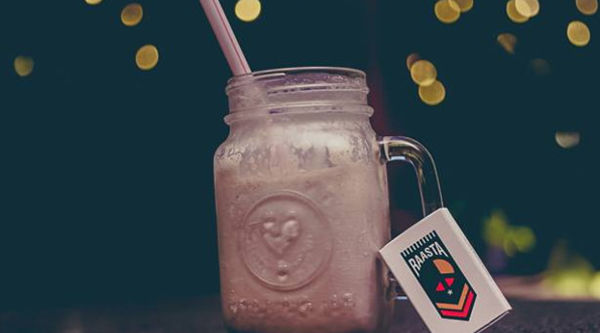 User Reviews on Raasta , Cyber Hub, Gurgaon
---
Overall Rating
(Based on 59 reviews)
Powered By

Food
Atmosphere
Service
Value
---
Ajitesh K
Posted on : 18 May, 2017

Good ambience
Good food, drinks and ambience . Has all the elements of a good party place. Tends to get overcrowded because of less space but the ambience counters the only negative point.
---
akky_20
Posted on : 21 Apr, 2017

Very unfriendly
Rude staffs.. ambiance is good but food is not so great. It's good if u r in group else boring... not allowed stags.
---
406amitr
Posted on : 05 Mar, 2017

Good for a quick drink
Went there for some drinks with friends in the evening. Well stocked bar. Good food. They might be very busy on weekends so reserve in advance. The service is quiet great but the waiters might have trouble understanding english. Quiet good for large groups as they have good seating options. They do have a small outdoor seating area as well. Good place to hangout if you are in cyberhub.
---
TravlQ
Posted on : 18 Feb, 2017

Good Place to Hangout
Place to enjoy for carribean styled ambienece and food with drinks . It has 2 partitions , one with walled seating arrangemnet and other one with shacks. We ordered Jamican chicken wings and Veg barbados platter . Chicken wings were very juicy and had very good flavours . Veg platter was good in presentation and in taste as well especially roasted potatoes and cigar rolls. Only thing that was disappointing was music, bit dull for a place like this. Indeed , a lovely place to hang out.
---
Sammychanda
Posted on : 04 Feb, 2017

Awesome Food and Cocktails
Raasta, Cyber Hub. A review I never could remember if I had previously written about Raasta though I have had food there countless number of times. So when we had our monthly Girl gang adda today at this place, I thought it deserved a formal review. Raasta serves continental, carribean, and mediterranean cuisines. Today we started with Jamaican Cajun spiced chicken satays and rum infused meat bombs both of which were spicy and superbly flavorful. As main course, we ordered an array of assorted dishes. We ordered Raasta Boy Non veg platter which had different kinds of their starters served with wafer thin pita bread and different kinds of sauces, Jamaican jerk chicken strips servedxwith mashed potatoes, and two types of pizzas: smoked chicken and keema. The platter was extremely good with the assortments of kebabs and I particularly found the Pita bread superb. The jerk chicken strips were spicy and the mashed potato was yum. The pizzas were good with liberal amount of meat in both but I felt the thin crust is a bit tough in the mouth to chew perhaps because it had gone a bit cold while serving. The star of the show was of course the drink. The drinks we ordered were potent and served in two versions - 330ml and 550 ml. It was called Supernatural Bongtail and made us happy high. Raasta has always been known for its cool ambience and friendly staffs. The food has always maintained the quality since the time I have been having it and is consistent still. Overall, an excellent place if you want to have a quiet, unhassled lunch with a preference for a continental menu.
---
BOOK A TABLE
Earn Free Meals

Earn 100 EazyPoints per person on every booking and get closer to your free meal.
Know more
About Raasta
A little birdie told me the cyber hub regulars have a new favourite. A snazzy Caribbean themed lounge "Raasta". The place has gained popularity with its reggae superstars bob Marley, jimmy Hendrix, and bob Dylan gracing the walls. The young party goers have formed a keen attachment to this place cause of its character and superb service. Besides the great Caribbean food they hold live gigs and karaoke nights to keep you in the mood. Loud and musical variations of bob.
Marley is amusing to hear with the purple haze inside you. Raasta have devised concoctions like bongtails served in hukka glass to keep you hazy through the night. Classic LIITs are most ordered drinks. The pitcher with meeze platter and Caribbean chicken strips will suit you well if you are partying with the gang. They have innovative menu with jalapeno cheese cigars, raastawich, rum spiked lamb bongs and Caribbean oven roasted potatoes. To fill you up they offer fish and chips, classic mama's Jamaican jerk chicken, jambalaya and assorted pizzas. The menu is wide with entrees which can be eaten as main if you want to fill your tummy with pitcher of drinks. The raastapasta section contains classic pasta with main sauces. But the dessert part will leave you swooning with delight. Sticky toffee pudding and Cuban flan can be enjoyed in the outdoor sitting area smoking on your hukka or a simple cool beer.
The patio is preferred by the crowd for it gives an awesome view of the hub. This Cuban night will not even cut a deep hole in your account. Within fifteen hundred you will have a wonderful evening attended on the waiting and happy staff. The crooning jimmy Hendrix romances you reminding you of swaying beaches of Caribbean islands and pleased crowd will make you glad to be there. Raasta is a lovely addition to this hustle bustle of the hub. Red, green, gold walls and witty signage portrays a rebel theme. The lounge is comfortable and summons you to come again.
Other Relevant Links To Raasta , Cyber Hub, Gurgaon
Other Cocktail Menu Restaurant Menus
Food Articles and Trends where Raasta is Featured
Other Branches/Outlets of Raasta