Ambience Mall, Vasant Kunj Restaurants Offering Deals & Discounts
Fashion Tv Cafe
Ambience Mall, Vasant Kunj
Cost for two
Rs 2200
Cuisine
Multicuisine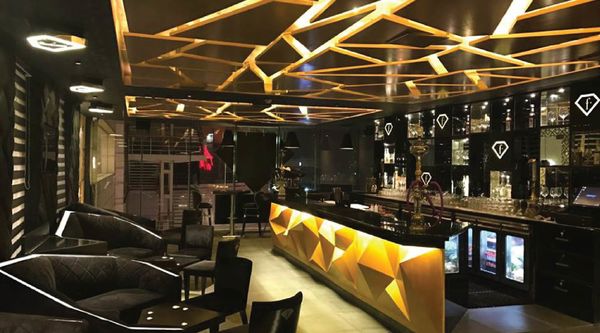 This restaurant is not yet bookable!
Latest Food Trends In Ambience Mall, Vasant Kunj
EazyDiner Highlights of Ambience Mall, Vasant Kunj
At EazyDiner we bring you a curated list of a total of 18 restaurants from across the city that you can choose from.
Booking a table with EazyDiner will assure you a superb deal of a 15% Discount or a Free Glass of Wine on each reservation. You will also enjoy a 20% Discount at some places.
At EazyDiner we offer a huge list of restaurants which you can book with us. The cost range is also wide. You can pick restaurants ranging from INR 1000 to INR 2600 and above.
Among the many delicious cuisines that come under our list, the city's most popular restaurants that get the maximum reservations are Fast Food or Ice Cream cuisine.
Along with a problem free reservation at your desired place from a wide list of 5 restaurant, get an added bonus of an amazing deal.
Whatever is your budget at EazyDiner we have a wide range of restaurants to choose from. The low cost options start from INR 250. The high range restaurants can cost up to INR 2600.
Restaurants on the website are given rating by the users also. There are total 92 reviews which can help you decide to choose restaurants with good rating and user reviews.
All the restaurants at EazyDiner gets judged by our very own Phantom and is credited with a fair review. The reviews are stated to guide you into making the right choice.
Best Places To Eat in Delhi NCR
Popular Cuisines In Delhi NCR
Top Restaurants To Eat In Delhi NCR
---
EazyDiner
---
---
By continuing past this page, you agree to Terms & Conditions and Privacy Policy. All trademarks are property of their respective owners.
© 2017 EazyDiner Private Limited. All Rights Reserved.