Spicy Duck
Taj Palace, New Delhi
This price is indicative and exclusive of taxes
Today, 12:30 PM to 02:00 AM, 07:00 PM to 11:45 PM
Taj Palace Hotel, No.2, Sardar Patel Marg, Diplomatic Enclave, New Delhi
7861004444
INSIDER TIPS
Order the duck. They will hurry to put it into pancakes. Stop them and make your own pancakes. Or have the duck on its own, it is good
Order the pork belly. Of all the many dishes I have had at Spicy Duck, it is easily the best
Do not be misled by the name. This is not really a duck restaurant. You will get everything, and most of it is not terribly spicy. So it is not really Spicy Duck when it comes to the food
Hardly anybody remembers this, but the Taj Palace was the hotel that popularised dim sums in Delhi in the 1980s at the Tea House of the August Moon. Also on the menu was Peking Duck with all the trimmings. Except that you could not find good duck in Delhi in the 1980s, so the dish was made with chicken instead. The Tea House is long gone and its successor, Blue Ginger suffered from having an ugly room and a cuisine (Vietnamese) that Delhi did not like. Now Blue Ginger is also gone but the room remains roughly the same (new upholstery, though) and the restaurant at the old Tea House location is called Spicy Duck. This time around, they can do real Peking Duck, and it is carved and served at your table with panache. The dim sums are back too, and the menu is all Chinese, though it steers clear of the Sichuan style that made the Taj's Chinese food famous. This is the food of the overseas Chinese in Malaysia and Singapore, and the flavours are different from those on the mainland; some may be sweeter.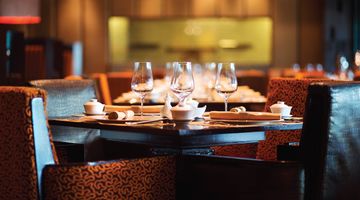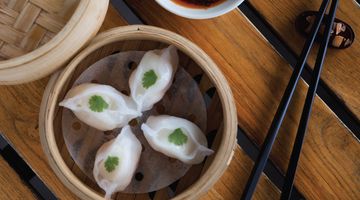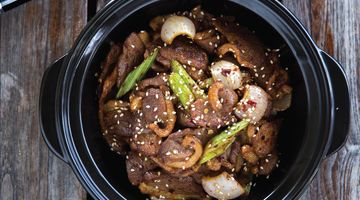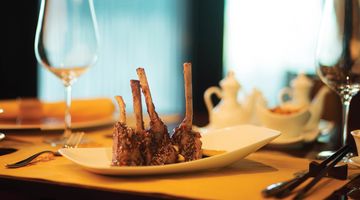 User Reviews on Spicy Duck , Taj Palace, New Delhi
---
Overall Rating
(Based on 117 reviews)
Powered By
Food
Atmosphere
Service
Value
---
RobJM
Posted on : 10 Jun, 2017

Great
Tired and weary from travel I wanted somewhere hassle free with 'safe' food and little fuss. I got exactly what I needed: place is clean, food really good, solo traveller friendly with attentive (buy not intrusive) staff. No hesitation recommending here.
---
Manhan R
Posted on : 02 Jun, 2017

Good Food..Bad Service
We ordered Manchow soup and Chilly Chicken and both were outstanding....dint expect this good a food in this part of Delhi! The only part which wasnt good was the service of the waiters.
---
ethnicexplorer23
Posted on : 07 Apr, 2017

It's Okay !
It's located in the busy lanes of Saraswati Marg, Karol Bagh. It is famous among foreign tourist, it serves alcohol and North Indian Food. Though it is a very small restaurant.
---
Andrew M
Posted on : 10 Mar, 2017

Cheap cut
Ordered chicken curry 🍛following waiters advice. Disappointed 😞by the meat it was leg plus scrappings of chicken in curry, not the cheapest meal I've purchased in india but certainly the cheapest tasting.
---
Timo S
Posted on : 21 Feb, 2017

HOT!!!!
Really, really spicy... but good. The personal saved my mouth with good rekommendation what will chill my mouth... it is our first day in India and I think I will "harden" in a couple off days. We will definitely come back... service minded serving staff and they arranged a sitting to me an my wife witch preferred.
---
BOOK A TABLE
Earn Free Meals

Earn 100 EazyPoints per person on every booking and get closer to your free meal.
Know more
Other Relevant Links To Spicy Duck , Taj Palace, New Delhi
Other Chinese Restaurant Menus in Delhi NCR
Food Articles and Trends where Spicy Duck is Featured
Popular Locations in Delhi NCR
---
Popular Cuisines in Delhi NCR
---
Top Restaurants in Delhi NCR
---