This is a rooftop property and has pool by the side. If there is a match that is scheduled in the afternoon, this place mixer for a great branch opportunity and should end with a perfect sundowner. The menu is pretty please and you have all those bar snacks and finger food options available with the focus mainly being the drinks. Get the Trio of Tacos, Amritsari Fish & Chips which are few of the top sellers.
Click Here! To Book Now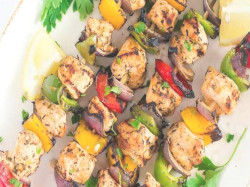 When they launched, it was probably a whole new level of dining experience for most people in India. Sooner they've made the food more familiar and tasty for sure, apart from it looking fancy-schmancy. Little that you know, Farzi Café in Pune has a setup that can be moved to create one big Hall, that triples in size and is a great idea to watch the Cricket World Cup. With the drinks and food flowing, the excitement of the matches goes on an all time high.
Click Here! To Book Now
This is more of 'Apna Adda', the drinks, food and everything else around is super familiar and offers a homely feeling. The space you can be free, scream and shout when the match calls for it. A massive projection screen with an auditorium style seating + the regular chairs, it's all within your comfort. Try the Chinese Bhel Momos, with some Twisted Cocktails including Blueberry Julep and the Dope Coffee LIIT.
Click Here! To Book Now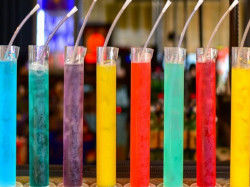 `This restaurant was the first themed restaurant of Pune and it offers London style vibes. It has a double decker red coloured bus on the fascia and there is a complete Borough style market which has housed the seating amidst. The food is a mixed bag of cuisines of the world and you'll get almost everything here including French Fries to a Butter Chicken. A massive range of alcohol, beers and cocktails adds a great deal of substance to enjoy the Cricket World Cup matches while you're at it.
Click Here! To Book Now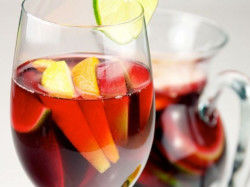 This place has been the adda of most people in Pune because of some excellent variety of brews and beers available here. An extensive modern European menu along with some outstanding Cocktails which are priced quite economically make up for a great start to the World Cup matches. Their specialty is the Jacket Potatoes which at stuffed with different type of fillings including meat or veggies and oodles of cheese is a default. The seating outside is where all the matches are screened live for you to not miss out on the fun.
Click Here! To Book Now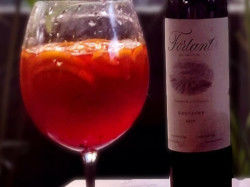 The massive corridor of the hotel offers a huge and airy seating by the river that also doubles up as a fine rooftop restaurant. It has one huge projection screen that offers a great view of the Cricket matches and the drinks are always pouring by the bar on the deck. The food menu is quite simple and straightforward and offers some basic variety of Tandoori style appetizers and mains. The other dishes also include Asian curries and Noodles which are quite well done without a doubt. But think of this place as a great venue to enjoy the World Cup with some fine drinks and beers on tap.
Click Here! To Book Now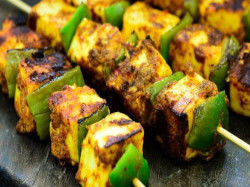 Pegs and Pipes
They have a terrace eating which is quite amazing because its huge and the space in super airy. There is also a sitting inside and that is quite simply inspired by some simple restaurants in town. The World Cup fun is certainly at the terrace seating with the large projection screen on-board. The menu of some delicious North Indian options and Mughlai style curries but they also have Naanzas and Pizzas including some of those modern European finger foods.