Made In Punjab
Cyber Hub, Gurgaon
This price is indicative and exclusive of taxes
Today, 12:00 PM to 04:00 PM, 06:30 PM to 11:30 PM
Cyber Hub, DLF Cyber City, Phase 2, Gurgaon
7861004444
INSIDER TIPS
Reserve in advance to make sure the wait isn't long. There is a private dining room that seats 12 people and may be reserved
Made in Punjab is part of the famed Chef Jiggs Kalra's restaurant collection
Special mention for the world's heaviest lassi – not for the weight conscious
A fine dining restaurant at Cyber City that checks all the boxes on food and ambience. The elegant decor and comfortable seating make it a popular destination for larger groups. Personalised touches like the Roti trolley and the Dal trolley that stop at your table enhance the dining experience. The buffet, though limited in scope, is a popular option for the busy diner. The tandoor section scores, however, the reports on the famed 'Butter Chicken' are mixed.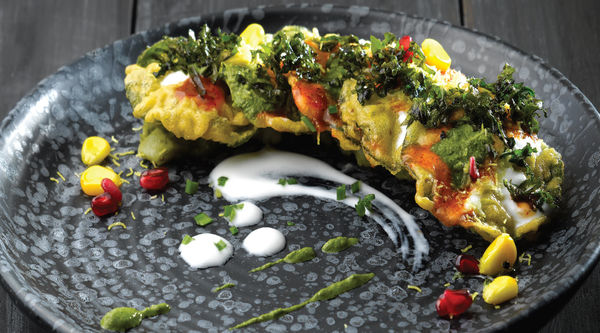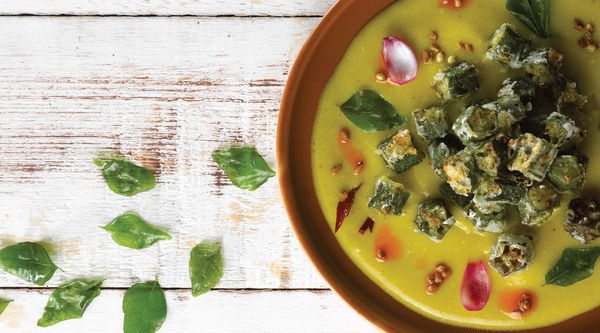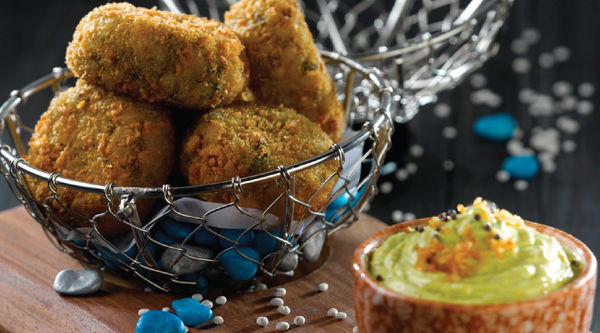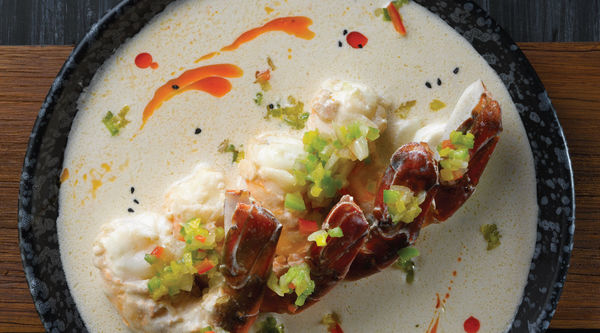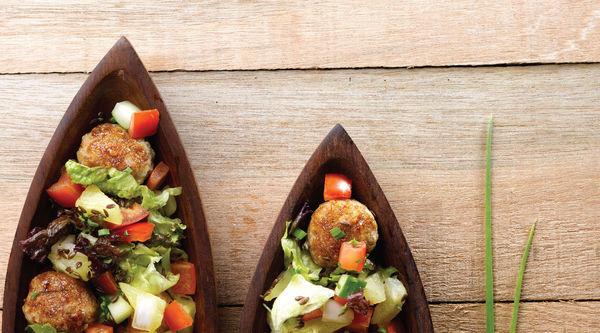 User Reviews on Made In Punjab, Cyber Hub, Gurgaon
---
Mahipal Singh
Posted on : 02 Apr, 2017
☆ ☆ ☆ ☆
amazing
a family dinner made memorable. lived upto every bit of our expectations. the kids enjoyed and had a delightful experience. plz work on the cooling, summera is just setting in and it needs to be checked or upgraded. the decor could do with changes and a newer look and feel. thanks to the team for everything.
---
Kunal Vashist
Posted on : 20 Mar, 2017
☆ ☆ ☆ ☆ ☆
Excellent
From top to bottom everything landed in right position. Mocktails, food and ambience everything here is perfect. Great taste. We ordered sarso da saag and dal makhni that both dishes were too gud. Me and my wife were very happy with the hospitality of the restaurant staff and if we talk about Mocktails that were excellent. The cherry on the cake was the variety of mouth fresheners... The over all experience we got is marvellous and memorable.
---
Dkvijay
Posted on : 25 Oct, 2016
☆ ☆ ☆ ☆
Visit to made in Punjab
It was a wonderful experience to visit this place. Food was too delicious. Services were quite prompt and courteous. Menu had number of varieties especially for Punjabi food. A paradise for lovers of Punjabi food. Spices could be little less. I like to presentation of servicing Jalebi with Rabri. It was fascinating. Overall very good experience........
---
Nainika
Posted on : 28 Jul, 2016
☆ ☆ ☆ ☆ ☆
Nice,,,
A perfect dine in with sophisticated interiors, perfect lightening and yes how can the music selection be missed. Totally loved the music played here. Some of the cocktails which my friends tried and they loved it were nachili chai which had vodka, rum with in house chai. The Mocktail khatta meetha (mango, orange juice with lemon) was okayish nothing great but I loved their classic mojito, handwana shikanjwi which had perfect flavours and was very refreshing. In starters had paneer barrel tikka and Bhatti panner, both being extremely soft with perfect aromas and flavours. Loved dal makhani which was perfectly cooked with perfect consistency. It was perfect , the best had so far.Palak cheena and dahi bhindi were nice too , found them unique both in terms of presentation and the taste. The luxury butter chicken was great, with a little scope for improvement. In desserts had jalebi with Rabri, the jalebi was perfectly crisp and was amazing. Will surely recommend the place.
---
Usha
Posted on : 22 Jul, 2016
☆ ☆ ☆ ☆
Awsome buffet
Hi i visit this place again and again they really serve nice buffet good snack and i really love there welcome snack dahi papri and mouth watering gol gappas not to miss at all this time i tried there apple minty moctail it was very refreshing .Ambiance is superb but day time peak hour is very rush so try to book in advance .
---
Read All Reviews
Publish a Review
BOOK A TABLE
Earn Free Meals

Earn 100 EazyPoints per person on every booking and get closer to your free meal.
Know more
About Made in Punjab
Once in a while this intense craving hits me for rich authentic indian cuisine. The usual paneer and chicken stuff. And there is only one place I trust to serve me hard core Punjabi food to satisfy my butter chicken pang and that is 'Made in Punjab' at cyber hub. The place is this ritzy elegant fine dining restaurant that is famous for traditional north indian food. The establishment is one of the known chef Jiggs Kalra's collection. The man is serious about his food and that reflects in his venture. Made in Punjab is tastefully decorated with grey upholstery and appliqued golden screens discreetly dividing the room. Each table has plenty of space and the restaurant is big enough to hold large parties of food lovers. Their private dining area has the capacity to sit twelve people and the restaurant is pretty popular for corporate lunches. It's the dinner time that you will witness the long waiting queue so book in advance especially on weekends.
In regards of food mushroom shorba and yakhni shorba are worth trying but if you want to start with a salad than garden green salad is available. Be adventuress ask for chaat. The palak patta chaat is the best. And it includes spinach so you won't lose onto the greens too. Both vegetarian and non-vegetarian food is cooked here. Chatpate tandoori aloo, beetroot di tikki, dahi kebab, raan, galouti kebab, mutton seekh will jump start the fabulous meal. Their mains menu is selective dishes of the famous Punjabi cuisine. Pindi chole, paneer makhani, dal, dal saat salam, sarson da saag are the kind of food cooked in every Punjabi kitchen. This is what made in Punjab promised to deliver. Punjab is known for one more thing as well and that is their love for chicken. The restaurant dishes out home style chicken curry, railway mutton curry, tariwali machchi, kadhai chicken, murgh tikka lababdar. The chicken is juicy and so tender it falls apart in your hand.
The bread page offers the selection of breads that will accompany perfectly with each dish. For drama ask for table side 'live' phulka. How cool is that. No indian meal will be complete without having biryani or pulao to your table. Nizami tarkari biryani sounds intresting. Go for that. Dessert time! Crispy jalebi with rabri or flambéed gulab jamun? Hmmmm. Tough call. I will have both. Don't worry all this flair will not cost you much. Only fifteen hundred bucks for two.
Other Relevant Links To Made In Punjab, Cyber Hub, Gurgaon
Other North Indian Restaurant Menus
Food Articles and Trends where Made In Punjab is Featured
Other Branches/Outlets of Made In Punjab