Oh! Calcutta
Cyber Hub, Gurgaon
This price is indicative and exclusive of taxes
Today, 11:00 AM to 03:30 PM, 07:00 PM to 11:00 PM
Cyber Hub, DLF Cyber City, Phase 2, Gurgaon
7861004444
INSIDER TIPS
The buffet is a good-value-for-money proposition for the Bengali cuisine novice
The restaurant has been known to sneak a butter chicken on to the buffet but who is complaining?
The menu has enough healthy dishes (mostly steamed) for those looking for a light meal
Oh! Calcutta taps into the old-world charm of Kolkata to bring traditional Bengali cuisine to the North Indian palate. The slow-cooked kosha mangsho is as authentic as it gets and probably as good as the one served in a loving Bengali home. There is heart behind the food of this restaurant and even though its success has turned it into a franchise, the soul remains. The menu is heavy on fish preparations and won't leave you disappointed. Furthermore, Anglo-Indian classics like the slightly pricey Lobster Thermidor make an appearance on the menu, attesting to the diverse history of the city and the cuisine. You can end the meal with bhapa sandesh or just pop a rasgulla.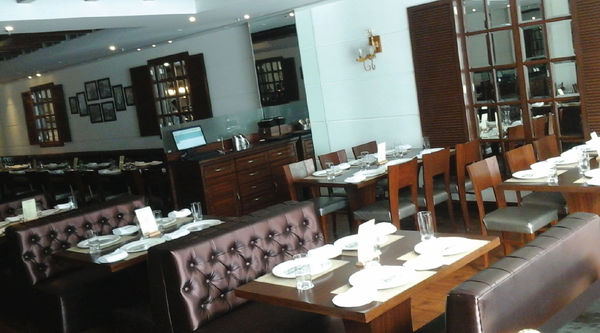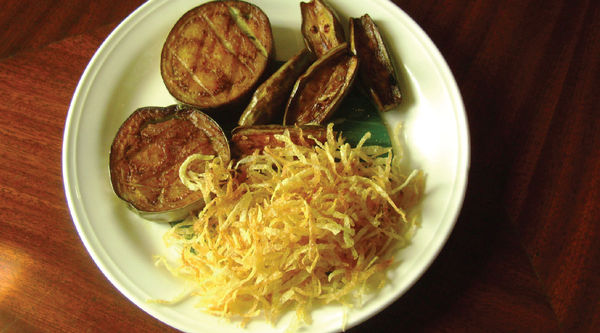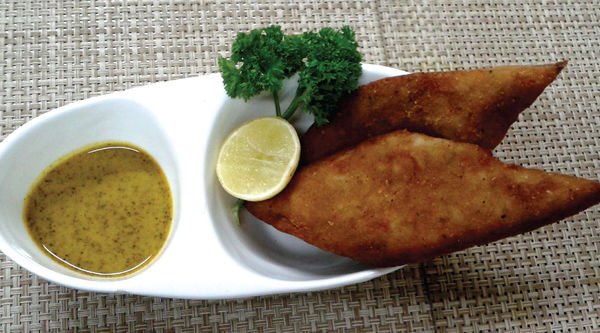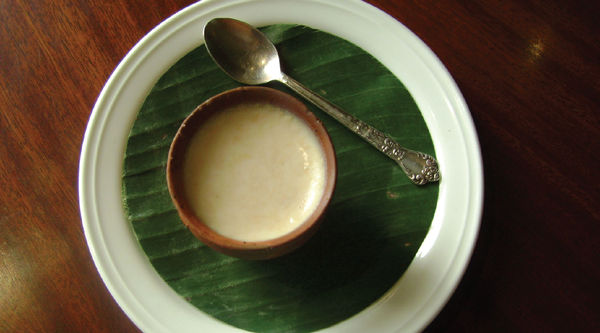 User Reviews on Oh! Calcutta, Cyber Hub, Gurgaon
---
A.n.s
Posted on : 06 Dec, 2016
☆ ☆ ☆
Decent, but not the best branch
I went with office colleagues some time back. There was too much rush it being a working week in cyber city. The food was decent, but I missed the special delicacies like fish in mustard sauce cooked in leaves in Kailash colony franchise of o Calcutta. Salads and dal lucchi were the tasty and safer bets.
---

Namrata Anirudh Saraf
Posted on : 19 Aug, 2016
☆ ☆
Not that great
I have been born and brought up in Kolkata and have eaten Bengali food almost all My life! When I tasted the food here it rated far from authentic..the food is heavy and very oily and lacks the flavour that it should have specially their vegetarian fare! Wouldn't say it's anything great for vegetarians cannot say about the non veg dishes!
---
Sonam Kabli
Posted on : 23 Jun, 2016
☆ ☆ ☆ ☆
Amazing place for fish loves!
From a stunning ambience to brilliant customer service...this place offers it all. Our order was for a channa koraishutir chop, fish, cholar dal, koraishutir dhokar dalna, doi murgi, luchi, rice. Before the food arrives, you are served papad with mustard, tomato, tartar dips. The tomato dip is exceptional. The doi murghi is chicken cooked in yoghurt. The gravy of this dish is just mouthwatering. The cholar dal is a nice sweet dal and a good dish to go alongwith the luchi and rice. The aloo phoolkopir is as traditional a bengali cauliflower dish as you would consume. The koraishutir dhokar dalna is lentil cakes in a rich gravy, anothe outstanding dish. The luchi which is the maida puri has low oil content and is a delight to eat. The rice is also superbly cooked.
---
Poonam
Posted on : 26 Mar, 2016
☆ ☆ ☆ ☆ ☆
Mouth watering lunch buffet
Offering traditional bengali cuisine the lunch buffet is a real good option when you forget to bring lunch and are in a mood to try some authentic bengali food. You must try the poori and aloo subzi. Totally worth the price. Desserts also have a very good variety. The ambience is very simple not very innovative or interesting. The rosogullas are an all time favourite.
---
Surajit Guha
Posted on : 01 Mar, 2016
☆ ☆ ☆ ☆
Good value for money
With no other decent Bangla food restaurant, this the best option in Gurgaon! Along with popular non veg section, I really enjoy the quintessential vegetarian fare like Sukto and Aam Daal was a delight. Steamed Gur Sandesh was really the best pick. Perhaps a lit tle look on prompt refilling would help.
---
Read All Reviews
Publish a Review
BOOK A TABLE
Earn Free Meals

Earn 100 EazyRupees per person on every booking and get closer to your free meal.
Know more
About Oh! Calcutta
Bengal region has gifted our nation not only with superb textiles or stunning actresses but also with addictive food. Bengali cuisine has yet to gain popularity in the commercial sense but Oh! Calcutta has left no stone unturned to make it popular globally. The Cyber hub, Gugaon outlet is oldest and most accessible. Easy parking is one point in their favour. Bengali food is seafood oriented due to its fishing industry. But vegetarian dishes are an integral part of the menu too. The décor of the restaurant is very simple and classy. No sudden pop of colours or handicraft to draw your focus from your food. They are that serious about their cuisine. The food is known to be of excellent preparation here. The place is slightly expensive but make up for it in taste. The pale wallpapered walls and simple comfortable furniture are pleasing to the senses.
The menu contains both vegetarian and non-vegetarian options for leans heavily on fish items. Steamed fish/crab with lemon, ginger, chilli makes a delicious and light starter. Steamed spinach and broad beans called as sheem palong paturi make an equally yummy choice. Fish fry and prawn cutlet taste as good as it sounds. Green peas and lentil cakes are served with aromatic curry as entrée. Fresh water jumbo prawns can be cooked in your choice of gravy too. Fish cooked in spicy yogurt gravy or lovingly called doi maach is worth having. Fish dominates the menu. Vegetarians won't be disappointed but if you happen to love your sea bounty then you will be in heaven. Fishes are presented in every technique and every way. Steamed, curry, finger, broth the ways to cook are mind blowing. Sweet crab meat in contrast to spicy rubs are multi-dimensional. Burning lips and sweet tongue is out of this world experience that you do not mind repeating and often. Prawns are mutant like huge. They are succulent and sweet. Add aromatic coconut gravy to them and they can convince you to visit Oh! Calcutta every week religiously.
Deep fried puffed bread widely called lucchi is on menu too. Aloo posto is its better half. Bengali desserts are class in itself. They are unlike any dessert served in the city. European custards don't work here. Sweet flavoured yogurt aka misti doi is national favourite. Rossogulla and sondesh is bengal's blessing to us. The management is friendly and will give you a memorable evening. But food will take care of the rest.
Other Relevant Links To Oh! Calcutta, Cyber Hub, Gurgaon
Other Bengali Restaurant Menus
Other Branches/Outlets of Oh! Calcutta
Popular Cuisines in Delhi NCR
---
Popular Locations in Delhi NCR
---
Top Restaurants To Eat in Delhi NCR
© EazyDiner Private Limited