Missing Lucknowi Cuisine in Pune? It is indeed quite a struggle to find some good places that have insane Lucknowi style kebabs and food. Here is the list of the finest restaurants which have those quaint Lucknowi dishes which are delicious and noteworthy.
Zaheer Khan's Dine Fine, Lulla Nagar, Pune
Try Lucknowi style Keema Samosas and Chapli Kebabs along with some of the classics from Lucknow.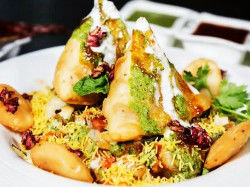 The Keema Samosas are really special because they have been making these since a very long time and they have been awarded as the People's Choice too. The Keema is well cooked and the nuances of mint in the samosa are there to make you feel better about the samosa as if you are not happy just looking at it! (refer cover image)
Book now! Click here
Chingari, Sheraton Grand Pune Bund Garden Hotel, Pune
One of the North Indian restaurant known for its outstanding grills and Biryanis.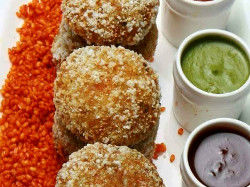 The Lucknow style Kebabs are there on the menu and they are delicious. The Galauti Kebab is the signature here since the inception of the restaurant and we do not wonder why, the meat so tender, it melts in the mouth with the flavours being so strong that you will not really miss Lucknow. You would very well love to pay the extra buck for those melt-in-mouth kebabs. 
Book now! Click here
Sigree Global Grill, City Point, Dhole Patil Road
This brand has been around for more than a decade and they have been serving some outstanding grills.
If you are lucky one day, you will probably have the Galauti Kebabs as part of their buffet that is served on the table. But for other days, you can quickly order it from the A la carte menu and you would not be disappointed.
Book now! Click here
Tim Luck Luck, East Street, Pune
It is a Punjabi restaurant at heart but some of those typical Lucknowi Kebabs are done pretty well here too.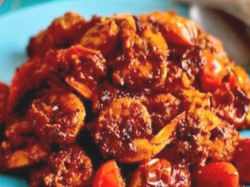 Keeping the undying spirit and flavours of the kebab, they make some of the finest kebabs too, only that they can get spicy sometimes, so you may want to cut down on the spice level a little.
Book now! Click here
Punjab Grill, Viman Nagar, Pune
Though this place has a Punjabi touch, the moment you look at all those Kebabs, they are all done Lucknowi style. The Chapli Kebabs are really special here and they are very reminiscent of how people make it in Lucknow. They are delicious to eat, just the way they should be. Even the other classics like the Galauti or Seekh Kebabs are very well done.
Book now! Click here