Book Best Pan Asian Restaurants in Vagator, North Goa Offering Deals & Discounts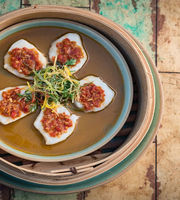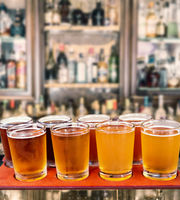 Locations of Other Popular Pan Asian Restaurants in Vagator, North Goa
---
Pan Asian restaurants in Vagator, North Goa
Nearby Bookable Restaurants in Vagator, North Goa
Latest Pan Asian Food Trends Related to Vagator, North Goa
About Vagator, North Goa, Goa
Find romance in Goa by choosing the town's most dreamy corner – Vagator. This gorgeous seaside vicinity is a favorite of the couples as there are many lovely restaurants lined up around Vagator with unbarred view of the sea. When it comes to Greek food, Thalassa is a place that is a must visit. Savor a romantic al fresco meal near to the sea while watching an exciting Greek dance performance. Two best places to grab flavorful Pan Asian food in Vagator are 'Club Zero Gravity' and 'Spice Traders'. They are a bit fancy but wonderful quality spaces. Spice up your romantic evening with a visit to Vagator's sexiest nightclubs 'Woo Bar' and 'Waters Beach Lounge & Grill'. Mood lighting and a glamourous ambience kicks up your date a notch. Soak up all that booze with few of their finger foods. 'Salt & Pepper' and 'Ujwal' are two eateries for yummy Goan food in Vagator.
---
About Pan Asian Cuisine
Set in a very swanky and modern interiors, 'Emperor' of Deltin Suites simply steals your breath away with its awesomeness. Their menu is Chinese and Thai, which can be enjoyed in their lovely outdoor section. 'Oriental' of Calangute is a budget-friendly restaurant that is laid out in the courtyard of an old Portuguese villa. Another pocket-friendly restaurant for you to try out is 'The Oak Barrel' in Panaji. Their menu is a combination of Thai and Chinese, which they prepare beautifully. While there might be nothing modern about 'Goenchin''s décor, their menu however is a sight to behold, especially for seafood lovers. For the foodie in you, 'Malaka Spice' is a haven. Go if you want to be adventurous with flavours.