Insomnia
Vivanta by Taj Ambassador, New Delhi
This price is indicative and exclusive of taxes
Cocktail Menu,Multicuisine
Today, 04:00 PM to 01:00 AM
Vivanta by Taj - Ambassador, Sujan Singh Park, New Delhi
7861004444
INSIDER TIPS
An excellent choice when you want to meet up with friends in the centre of town without parking hassles
Music is not played at a high decibel level thankfully
The appetizers are more popular than the main course here
A remarkable space in which you can feel that you are visiting an iconic members-only club, a retro bar with old-fashioned posters lining the walls or a modern space with a sleek bar counter! Most of the appetizers have been specially tailored to be eaten as finger snacks, whether it is the not-to-be-missed cracker crumbed fish or the kathi rolls.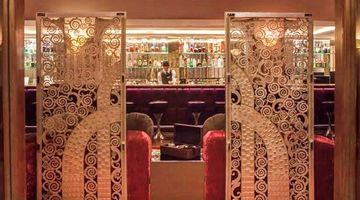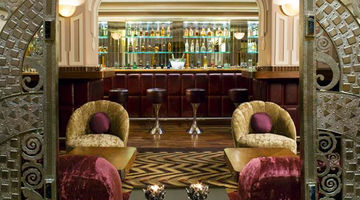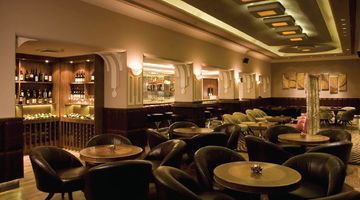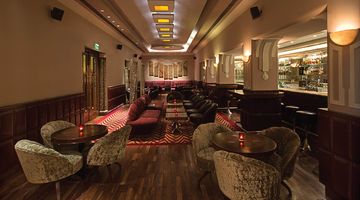 User Reviews on Insomnia , Vivanta by Taj Ambassador, New Delhi
---
Overall Rating
(Based on 4 reviews)
Powered By
Food
Service
Value
---
sanjeev1968
Posted on : 17 Oct, 2016

Value for Money
Great place to unwind after work. With coupons bought from Nearbuy this place becomes great value for money. The food quantity and quality was very good. The hotel has its old charm in the heart of Delhi.
---
SinghCzar
Posted on : 27 Jun, 2016

Nice Bar
This is a nice bar at Taj Vivanta. Well stocked and lots of space for a liesurely evening to unwind.It is quite popular and especially in the football season where they have a big screen
---
superbsandeep
Posted on : 08 May, 2016

Mesmerizing
I and my wife were invited by my dear friend for a Sufi night.The place was out of the world with perfect smiling bartender,exotic collection of drinks.Starters were great too specially the paneer tikka and mushroom.Music was soul enthralling and the DJ knew his job..Food was authentic Indian and we loved almost all dishes specially Baigan ka bharta and Dal makhni. Deserts included my all time favourite 'Kulfi with falooda' which made me overeat. Overall a nice cozy Hotel with perfect restaurant and all smiling staff which is an asset.
---
Alokmili77
Posted on : 10 Sep, 2015

Not upto Taj standard
Good ambience but not well maintained.Deserted look with few people but not upto Taj standard.Limited varities available as against huge list mentioned in menu
---
BOOK A TABLE
Earn Free Meals

Earn 100 EazyPoints per person on every booking and get closer to your free meal.
Know more
Other Relevant Links To Insomnia , Vivanta by Taj Ambassador, New Delhi
Other Cocktail Menu Restaurant Menus in Delhi NCR
Popular Locations in Delhi NCR
---
Popular Cuisines in Delhi NCR
---
Top Restaurants in Delhi NCR
---