Big Wong XL
Epicuria Mall, Nehru Place
This price is indicative and exclusive of taxes
Today, 11:30 AM to 12:30 AM
Epicuria Mall, Nehru Place, New Delhi
+918800456614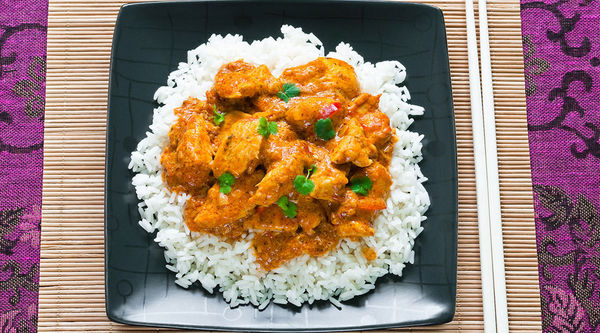 User Reviews on Big Wong XL, Epicuria Mall, Nehru Place
---
Noreen Chopra
Posted on : 20 Dec, 2016
☆ ☆ ☆
average
Big Wong is very popular and they've opened up several branches. The food however is average. The place was dimly lit. The curry dimsums were alright. The big Wong special lamb, basil chicken were average. The fried snicker bar was also not great. The staff is also slightly confused. Overall, an average place.
---
Sargam Jain
Posted on : 25 Sep, 2016
☆ ☆ ☆
Decent
When I went here , it was rated 4.7 which seemed a bit high . I was right . Yes no doubt the food is good but not 4.7 good . However I can easily say that if you want your Chinese fix this place is better than a whole lot of places . We had the clichéd chicken in chilli schezwan aside along with bw special lamb for starters . I have to say the lamb was actually pretty darn good . Chicken was fine but the noodles were different (good different) . Overall a nice experience but nothing extraordinary .
---
Nitin
Posted on : 18 Sep, 2016
☆ ☆ ☆ ☆
Good food, courteous staff, bit expensive
The place is located in the epicuria food mall beneath the nehru place metro station. The place has limited seating - prior booking is advised especially on weekends. The staff is very courteous and polite. I had booked a table and even though I was late by about 45 min, they readily directed me to the table kept reserved for me. We ordered chicken in spring onion and dimsums with drinks. The food presentation is very good and so is the food though both me and my wife felt that it was spicy. Also the prices are towards the higher side .
---

Gurneet Kaur
Posted on : 04 Nov, 2015
☆ ☆ ☆ ☆
hidden gem
I had never heard of this restaurant and honestly never really noticed it in Epicuria. The other day I was here and my friend suggested BW. I'm glad I went ahead with the suggestion. Limited seating area, extremely courteous staff. The owner came to our table nd helped us understand various items on the menu. The menu is reasonably priced and the portion sizes are also big enough. We tried the Tom yum soup. Excellent flavors, just the right amount of veggies. Do try it! I'm totally a soup person and this was perfect!<br />BW special drunken noodles has an amazing flavor and is a must try! Quantity is enough for you. Try any dimsums, you won't go wrong! The interiors are very peaceful and give you that private space.
---
Read All Reviews
Publish a Review
This restaurant is currently not bookable!
Nearby Bookable Restaurants
---
Other Relevant Links To Big Wong XL, Epicuria Mall, Nehru Place
Other Chinese Restaurant Menus
Other Branches/Outlets of Big Wong
Popular Locations in Delhi NCR
---
Popular Cuisines in Delhi NCR
---
Top Restaurants in Delhi NCR
---